Katie Summerhayes on chasing Winter Olympic glory, being misidentified and why slopestyle could steal the show
Exclusive interview: The 22-year-old Briton finished seventh in Sochi and is aiming to go a step further in Pyeongchang – which will make her far harder to mistake for someone else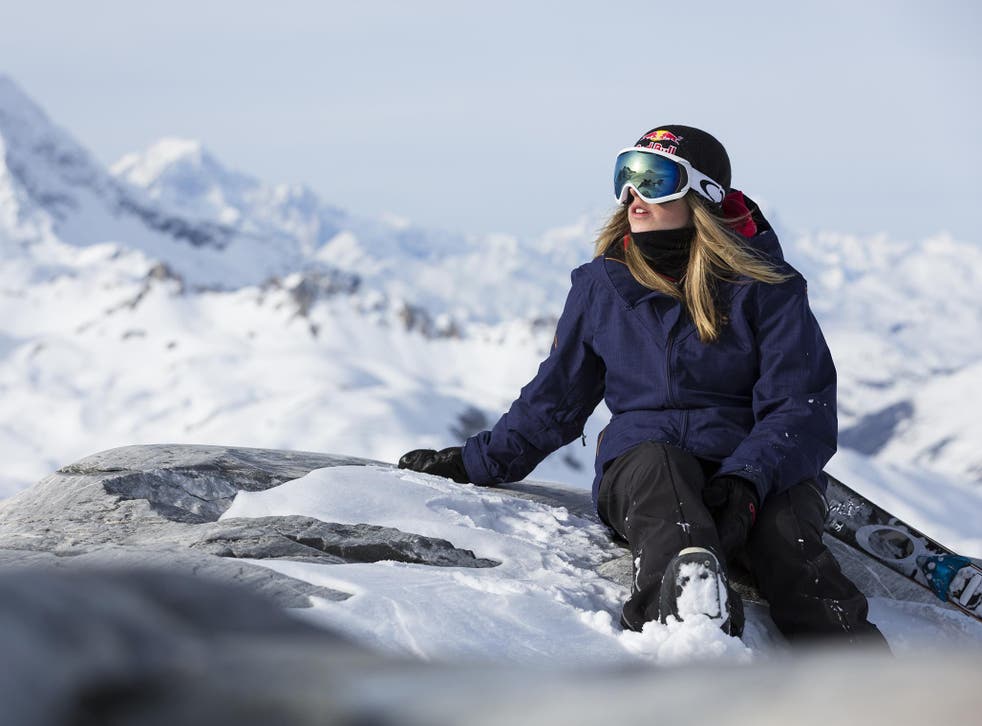 Katie Summerhayes wasn't surprised to see her name in Hello! magazine recently, alongside a caption declaring her to be "in great shape". The optimistic faces of Winter Olympians are beginning to pop up on our pages and screens and billboards; this is the natural order of things when the Games are just around the corner. But she was a little put out to see someone else's photo in her place. "Oh god, that annoyed me, that!" she says, with a laugh.
Summerhayes may not be a household name yet but she is unlikely to be mistaken so easily over the next few weeks. The 22-year-old freestyle skier has been one of Britain's best talents on snow since she was a teenager, and has a real chance of helping achieve the team's target of a record five medals in South Korea.
She admits she has stopped to think about the attention and adulation that comes with Olympic success – but not for long. "It's definitely a little bit of a scary thought. We've been saying 'Oh that could be one of us in the next couple of months'. But at the moment I'm trying not to think about all that and just concentrate on what I'm doing and how I'm training. We've still got a lot to do leading up to the Olympics."
Summerhayes is talking from the British training camp in Livigno in the Italian Alps, where UK Sport have forked out for a giant air bag to ensure their elite skiers and snowboarders can practice at full tilt without risk of Games-wrecking injury. Her event, slopestyle skiing, is an assault course of jumps, rails and half-pipes which made a hugely entertaining debut in Sochi, where Summerhayes finished seventh in the final.
Every slopestyle course is unique: some are unassuming, there to help the athletes showcase their talent; others are more intrusive, a challenge to be overcome in themselves. Pyeongchang falls into the latter category, an eye-catching course peppered with unusual features like pipe take-offs which bring variety and complexity. Summerhayes believes it could be a showstopper event. "The amount of people that came up to us after we'd done it in Sochi and said 'We've been skiing because of you guys' – that was great and I'm hoping for that to happen again.
"It's just great for us to be able to be prime time on the BBC; that doesn't happen much. That people want to watch it is great. I think the good thing is we don't have to really explain what slopestyle is anymore, whereas that was the question I had to answer all the time. A lot more people know what it is now."
Summerhayes' talent began when she was six at Sheffield Snow Village, 10 minutes from her family home. Now skiing is her life, travelling from competition to competition alongside her younger sister Molly, who is also in Britain's Olympic squad. "I'm away from home a lot but I don't think I can really complain," Summerhayes says. "I get to travel the world and go skiing every day."
She heads to Pyeongchang in form having claimed silver in the ski slopestyle world cup in Austria in November. "It was great to be back on the podium and I feel like it's definitely coming at the right time." But the result was her best since 2014 and she's cautious over making any grand statements about what she can achieve. "I definitely want to make the final. I would obviously love to win a medal and I'm going to try my hardest, but I've had a tough couple of years so I think making the final is the big thing."
Sochi was a steep learning curve, not only as a competition but as a global event that compares to little else on the calendar. It is an experience which has equipped Summerhayes with the knowledge of what's coming, so she can concentrate on going one step further in Pyeongchang.
"People tell you what to expect in your first Games but I don't think you realise how big it is until you're actually there. I've already had that experience and I've already been lucky enough to be part of it. This time I can just focus on my competition.
"I've skied as much as I can in the past four years which has been great. I just love it. I feel ready for it."
To find out more about Katie Summerhayes, go to RedBull.com
Join our new commenting forum
Join thought-provoking conversations, follow other Independent readers and see their replies