Winter Olympics 2018: Lindsey Vonn bags bronze in her downhill farewell but can't stop 'untouchable' Sofia Goggia
The 33-year-old becomes the oldest women's Alpine skiing Olympic medal winner, but misses out on the gold medal after a virtuoso run from Italian Goggia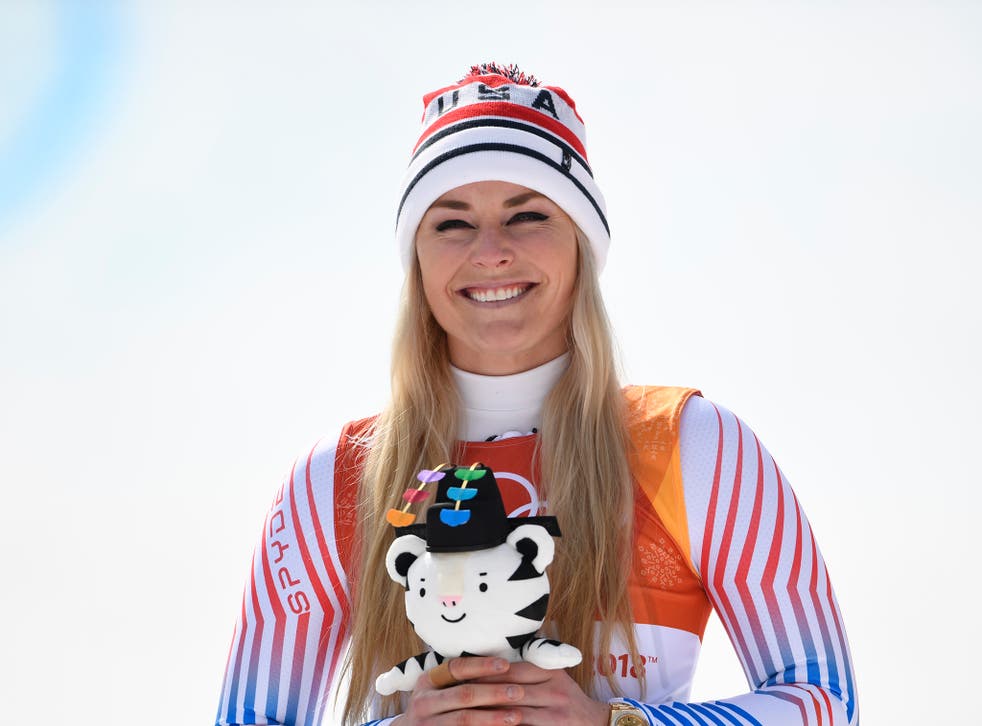 Lindsey Vonn claimed a medal in her final Winter Olympics downhill, but it was not the gold she craved as the "untouchable" Sofia Goggia was victorious for Italy.
Goggia, the World Cup series leader this season, won by 0.09 seconds from Norway's Ragnhild Mowinckel as Vonn of the United States took bronze.
At 33, Vonn became the oldest women's Alpine skiing Olympic medal winner in what she says is her final Games.
Winter Olympics crashes and falls

Show all 18
"It was tough to contemplate this being my last Olympic downhill," said Vonn, who has 81 World Cup wins to date and is arguably the greatest ski racer of all time.
"I gave it my best shot. I tried so hard, worked my butt off and I'm so proud to have competed with such amazing girls, my team-mates.
"I struggled to try to keep the emotions together, but I left it all on the mountain like I said I would. I skied really well, but I think Sofia is untouchable today."
Vonn missed the 2014 Games in Sochi with a knee injury, having won downhill gold and super-G bronze in Vancouver in 2010.
"If you think what's happened over the last eight years and what I've been through to get here, I gave it all and to come away with a medal is a dream come true," she added.
"You've got to put things into perspective. Of course, I'd have loved a gold medal but, honestly, this is amazing.
"My body just can't take another four years. But I'm proud to be competing for my country, giving it all and proud to come away with a medal."
Goggia was the fifth starter and took a lead which Vonn, skiing seventh, could not overcome.
The biggest threat came from Mowinckel, who was the 19th starter. She displaced Vonn in silver medal position, but Goggia held on to become the first Italian winner of the event.
"I was really focused, I moved like a samurai," Goggia said.
"Usually, I'm really chaotic but I wanted to take in every little detail, every particular in the morning. I believed in myself – and then what counts, counts.
"I feel so focused on the day that I haven't realised yet what I've done. It's about me and my skiing and not the others."
For Mowinckel it was a second surprise medal of the Games after her silver in the giant slalom.
"Right now, I'm baffled and surprised and can't really understand it," Mowinckel said.
Vonn finished equal sixth in the super-G, behind Ester Ledecka of the Czech Republic, who is more renowned for her snowboarding prowess.
And the American has one remaining event, Thursday's combined, which features one downhill run and one slalom.
"Anything can happen as you could see from the super-G, but there's no snowboarders in the race this time," Vonn added.
PA
Join our new commenting forum
Join thought-provoking conversations, follow other Independent readers and see their replies