Winter Olympics 2018: Heartbreak for Team GB curlers as Eve Muirhead misses decisive stone and Japan win bronze
Muirhead missed the vital stone which would have seen GB win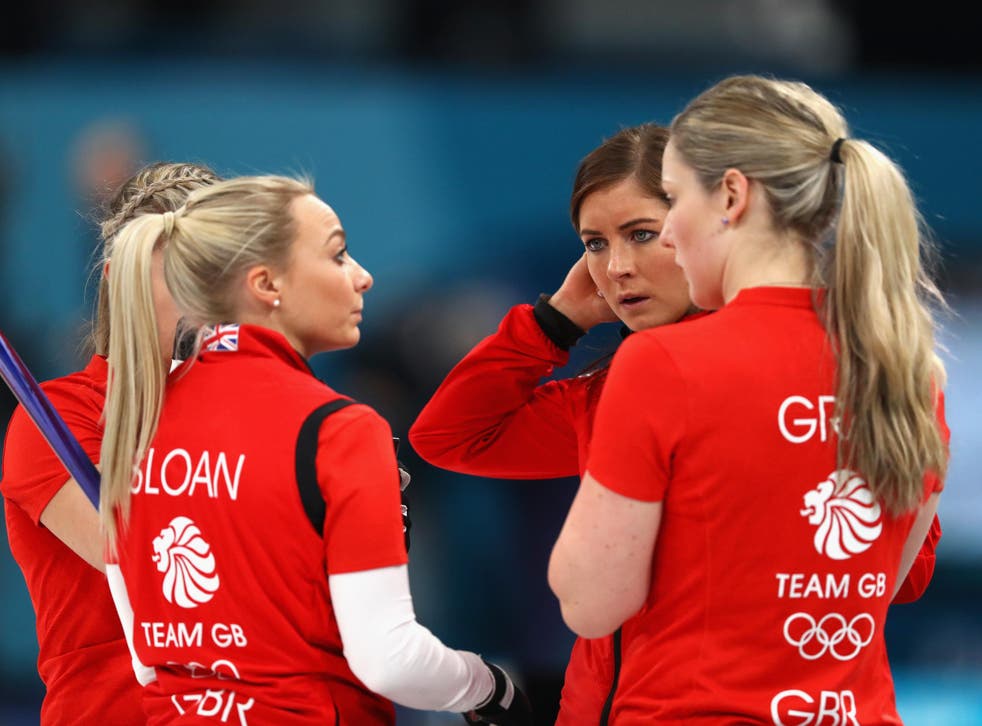 Great Britain's curlers have missed out on a medal after Eve Muirhead missed the chance to claim bronze with the final stone of a tetchy encounter with Japan in Pyeongchang.
Defeat to Sweden in Friday's semi-final saw Eve Muirhead, Anna Sloan, Vicki Adams and Lauren Gray fall into the battle for bronze, which they won at Sochi 2014.
But the quartet were unable to replicate that at a second successive Winter Olympics as Japan capitalised on errors from Muirhead in the ninth and 10th ends to win 5-3.
2018 Winter Olympics – in pictures

Show all 29
Muirhead's rink responded from a semi-final loss to Canada four years ago to beat Switzerland to bronze and were seeking to overcome disappointment again.
A tense, tactical encounter ensued, but Japan blanked the sixth and seventh ends to retain possession of the hammer and took the initiative.
A fine shot by Japan skip Satsuki Fujisawa piled the pressure on Muirhead in the ninth, but the 27-year-old missed her attempted takeout.
Britain had the scoring stone as Muirhead threw the last stone of the 10th end, but instead of scoring two points for the victory - or even one to force an extra end - her shot pushed a Japanese stone further into the house to seal defeat.
The loss means Britain will finish the Games with a record five medals. Snowboarder Billy Morgan earlier on Saturday won the record fifth British Winter Olympics medal, with bronze in the Big Air event.
A clearly upset Muirhead tried to be phlegmatic when interviewed by BBC Sport, but was struggling to comprehend the loss.
"The shot was there, we went for it, to get two. As a skip it's hard when you miss the last shot," she said. "I'm really proud of these girls, we have given it our best shot and it's hard to say we are going home with nothing. I'm devastated it didn't turn out how we wanted. It's going to take a bit of time to sink in. It's difficult when you don't make the last shot, that's what you train for day in, day out. It's been a long journey, these last four years. It's difficult to take to go home with nothing. The Olympics is a hard gig, unless you're here and you see it... We played our hearts out, left nothing out there."
On whether she will compete at Beijing in 2022, she added: "The Olympics is something I dream about every day. I would love to be able to come back for another."
Additional reporting by PA
Join our new commenting forum
Join thought-provoking conversations, follow other Independent readers and see their replies