Animal rights group PETA condemn Gordon Elliott photo of trainer sitting on dead horse
The Irishman claims he sat on the dead horse after taking a phone call "without thinking"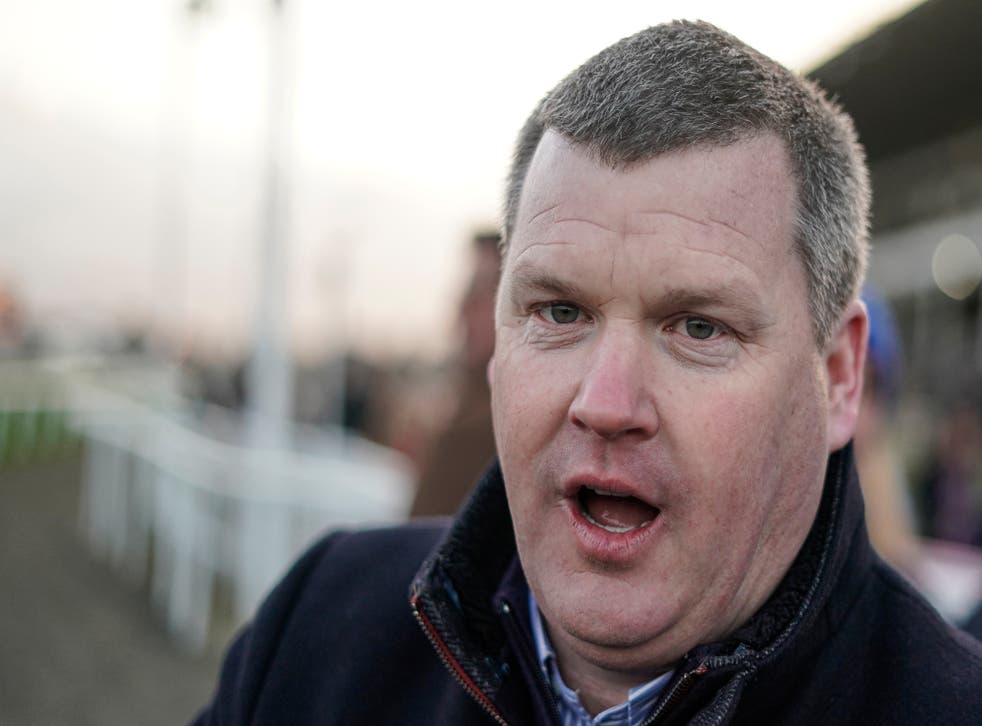 Animal rights group PETA has condemned the picture of Grand National winning trainer Gordon Elliott sitting on a dead horse.
The photo of the Irishman spread on social media over the weekend, with the 43-year-old verifying the legitimacy of the image and claiming he was taking a phone call at the time and sat down on the horse "without thinking".
And after the British Horseracing Authority (BHA) labelled the photo as both "shocking" and "totally unacceptable", PETA has moved to condemn the sport and its "greedy" trainers for denying horses a real life.
A statement from PETA's Director Elisa Allen read: "This photograph of Gordon Elliott sitting on the body of a collapsed horse, who we are told died of a heart attack, says it all: greedy trainers and owners deny horses a real life and laugh all the way to the bank that anyone would believe they "respect" the animals they run to death.
READ MORE: Grand National winning trainer Gordon Elliott apologises and explains picture with dead horse
"Let's not forget the catastrophic breakdowns, broken legs and spines, and meat markets overseas where many horses are eventually ground into mince – all reasons why people are turning away from this "sport" of deadbeat profiteers."
Elliott maintained that the welfare of every horse is "paramount" in his response to the controversy, which comes just over two weeks out from Cheltenham Festival.
READ MORE: Al Boum Photo set for 'big bit of work' ahead of Cheltenham Gold Cup hat-trick bid
"I apologise profoundly for any offence that this photo has caused," Elliott, who has won the Grand National three times, including twice with Tiger Roll, said in a statement.
"I can categorically state that the welfare of each and every horse under my care is paramount and has been central to the success that we have enjoyed.
"The photo in question was taken some time ago and occurred after a horse had died of an apparent heart attack on the gallops.
"At what was a sad time, which it is when any horse under my care passes away, my initial reaction was to get the body removed from where it was positioned.
"I was standing over the horse waiting to help with the removal of the body, in the course of which, to my memory I received a call and, without thinking, I sat down to take it. Hearing a shout from one of my team, I gestured to wait until I was finished.
"Such background information may seem trivial at this time and will not allay the concerns of many people both within and outside the world of horse racing."
While the BHA is "considering its own regulatory options" given that Elliott is licensed in Ireland.
A statement read: "Following confirmation from Gordon Elliott that an image circulating of him on social media over the weekend is authentic, the British Horseracing Authority (BHA) has today issued the following statement:
"The BHA is appalled by the image that appeared this weekend. We expect all those in our sport to demonstrate respect for horses, on the racecourse, in the training yard, on the gallops, and wherever they have horses in their care. People who work in our industry believe their values – of caring for and respecting our horses – have been deeply undermined by this behaviour. On their behalf, and on behalf of all horse-lovers, we say unequivocally that British horseracing finds this totally unacceptable.
"The BHA is considering its own regulatory options, recognising that the Irish authorities license Mr Elliott and are carrying out their own investigation."