Women's Six Nations moves out of shadows and into spotlight in key moment for sport
England are clear favourites, but encouraging whispers suggest other sides will soon match investment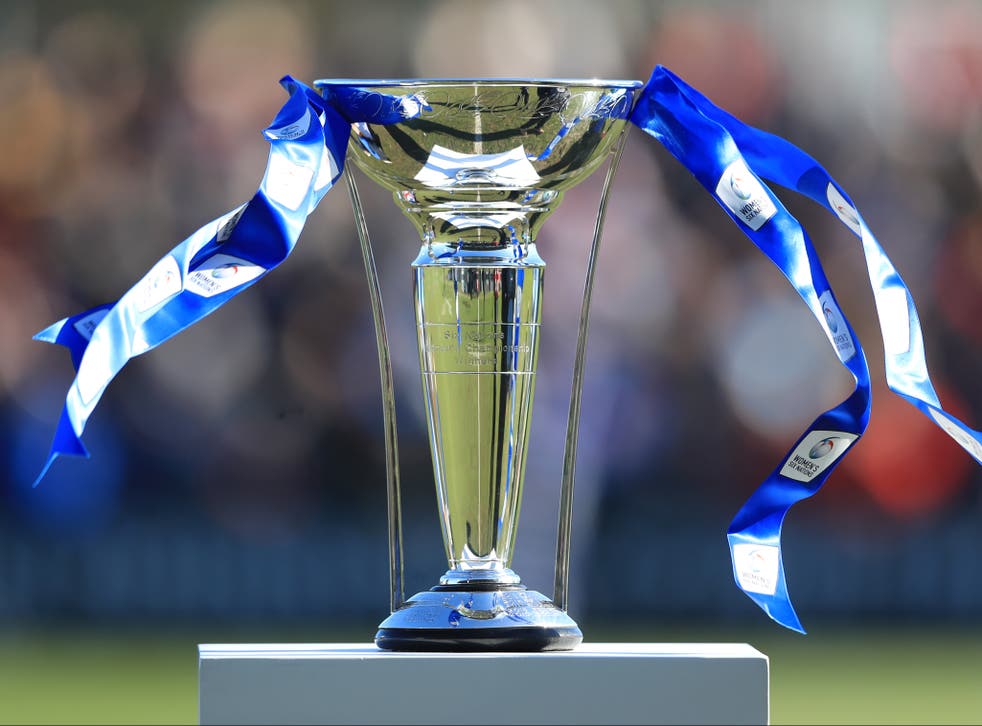 Out of the shadows and in to the spotlight. A global pandemic might have been the driving force behind the Six Nations organisers' decision to finally move the women's competition to a standalone position away from the men, but plenty will now celebrate a move long called for as – for the first time – six proud teams can now enjoy sole focus and a chance to duel and dance alone in the international air.
The news is not all positive. The format of the tournament has been abridged, the six teams split into two pools of three to then face the equivalent finisher in the opposite pool on finals day, 24 April. This means each side gets fewer matches than in a typical year, robbing players of international opportunities made all the more crucial by, for some, a year of much inactivity. Ben Morel, the Six Nations Chief Executive Officer, suggested earlier this week that the two-pool format was temporary and that a round-robin return is favoured in the future, which would be welcome news, though it is not yet fully confirmed.
Beyond this, the initial signs for those hoping this would be a real building block in women's rugby's rapid development have been inauspicious. It was only last Tuesday that timings and venues were finally announced, ostensibly due to coronavirus uncertainties and to allow all broadcast agreements to be in place and able to be announced at the same time.
And while there is positive news that the tournament is scheduled such that there – for, unbelievably, the first time – are no fixtures that clash coupled with the fact it will all be viewable on the BBC iPlayer in the United Kingdom (England's final game will be on BBC Two, a first for the Women's Six Nations), it is hard to imagine such important details being confirmed so late in the day ahead of, say, the men's Six Nations.
Equally, questions remain over the lack of the title sponsor for the competition. Though Morel talked up Guinness' involvement and said that finding the right long-term partner is key, there remains a sense that the Six Nations may not be doing the best it can for a competition that deserves commitment, for the business metrics suggest women's rugby should be an easy sell to potential investors, even post-pandemic.
Read more:
Favourites England remain the only side approaching full professionalism. They have been further bolstered by domestic development in the form of the Premier 15s, a league now sponsored by Allianz, which has gone from strength to strength this season having been allowed to continue under adapted laws that have seen scrums and mauls dramatically reduced and a quicker, 70-minute product flourish.
Storyline-wise, there has been plenty of meat on the bone. Take Exeter, for example, a squad from far-flung reaches pulled together amid a global pandemic to punch far above their weight, likely to just miss out on the play-offs but having beaten each of the top four in their first season. Or how about Giselle Mather's Wasps, a smattering of sevens stars injecting further sting into a side enjoying the adapted laws.
In a largely amateur sport, the players sacrifice plenty, too, and all have stories to tell. Simi Pam is a doctor and loosehead developing a habit of scoring spectacular tries for Bristol, while Emily Robinson balances her career as a carpenter with tough tackling for Harlequins and has just earned a first England call-up alongside her sister, Exeter scrum-half Flo.
Indeed, the tireless and much-needed pursuit of social causes by players like Wasps and Wales fly-half Florence Williams, who has repeatedly highlighted the stark inequalities between men and women in rugby, and Bristol's Stefania Evans, whose #ICARE movement hit back against online trolls and doubters and showed just how large and broad women's rugby's audience truly is, has also been a key theme and begun to compel overdue progress within the game.
England will jostle for Pool A positioning with Scotland and Italy. They begin against the Scots in Doncaster, with Rachel Malcolm, who lectures at Nottingham Trent University with a PhD in Environmental Physiology, leading a visiting side shorn of totemic back row Jade Konkel, who has taken a break from the game to train as a firefighter. Bryan Easson's side will nonetheless look to build on the back of an autumn that brought a famous draw against France.
France will be favourites to take Pool B but must beware their habit of playing up against sterner opposition and down against those who cannot match their talented squad. With Laure Sansus, Jessy Tremouliere and Safi N'Diaye, among others, they have some of the tournament's best, but Wales (under new coach Warren Abrahams) and particularly Ireland will have their eye on an upset. Each has a standout wing upon which to call – Wales' jet-shoed Jasmine Joyce will almost certainly head to a second Olympics with Team GB Sevens in the summer, while Beibhinn Parsons was a breakout star of last year's competition when not committed to completing college.
Exclusive interview: 'Spotlight is on England, it's time to perform,' says Zoe Harrison
There are encouraging whispers coming from all of the other five nations that greater investment is coming, though these remain only whispers. And while it remains a hard-fought competition, back-to-back Grand Slam winners England's growing dominance could undermine a sport with real boom investment potential as new audiences are accessed. Anecdotally, England and France's battles in the autumn, aired on the BBC, drew a significant amount of new eyes to a sport that deserves them; the hope is that this spring's increased exposure will allow similar expansion.
For be it on the pitch as a player or match official, or in board rooms, commentary booths and press boxes, antiquated barriers are being broken down. With worldwide rugby playing numbers among men and boys beginning to dwindle in places against stern competition both within sport and in the digital age, female participation is growing and may just offer the route into new markets and populations.
As this Women's Six Nations dawns, these could, and should, be very exciting times.
Rugby coverage is brought to you in association with QBE who help businesses build resilience through risk management and insurance. For more information go to QBEEUROPE.com
Join our new commenting forum
Join thought-provoking conversations, follow other Independent readers and see their replies