The NFL boasts a galaxy of star players but the opening few weeks have shown just how important good playcalling is
Column: When good players underperform and no-names start making big contributions, more often than not it's the guy on the sideline who is responsible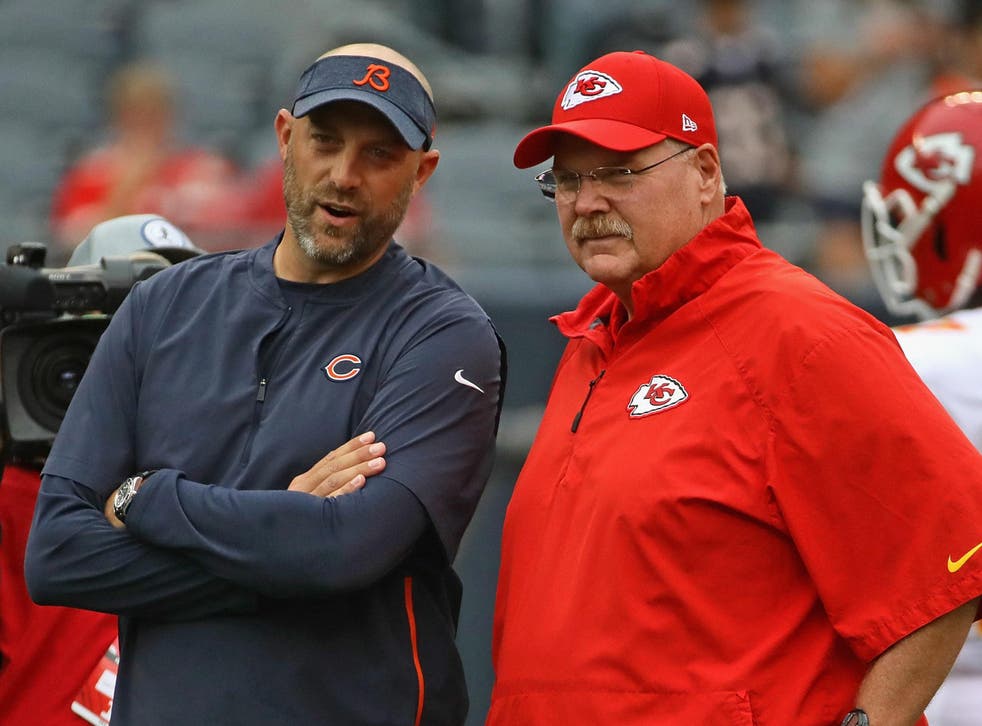 Hooray for Cleveland! Baker Mayfield's first NFL appearance wasn't meant to come in this fashion, as relief for the injured Tyrod Taylor, but everything else in his cameo was precisely as expected as the Browns came from behind to win their first game since 2016.
Since their last-second win over the Los Angeles Chargers on Christmas Eve of that year, a victory secured by a field goal to avoid an 0-16 season that would eventually consume them the following season, it has been a miserable time to be in Cleveland - and that's before LeBron James packed his bags for sunnier climes.
64 different NFL quarterbacks had started games and 47 had won at least one game in the period between the Browns knocking off the Chargers when Barack Obama was still in the White House and this Thursday-night victory over the New York Jets.
And with Mayfield, the first overall pick, coming into this game and defeating the third overall pick, Sam Darnold, it would be easy to make this week's column about the passers.
But while this season sees more talented quarterbacks in the league than we have witnessed in many a year , the story developing in the early weeks of this season revolves more around coaches than players.
The league's standout teams this season have been the Los Angeles Rams (expected), the Kansas City Chiefs (a mild surprise) and the Tampa Bay Buccaneers (is this for real?). While all boast talented players in key positions, all three have benefited from top-level offensive playcalling that has made things easier for the players that need it and allowed them to slice and dice playoff teams from last season.
The Rams might just have the smartest offensive mind in the whole league and are justified favourites for the Super Bowl. Kansas City, though, were expected to be in something of a rebuild year with second-year QB Patrick Mahomes promising to be more fun than his predecessor Alex Smith but perhaps not as consistent or successful.
Key to their electrifying 2-0 start, however, has been Andy Reid's playcalling and how he has put Mahomes in a situation to succeed. The former Texas Tech QB has sat for a year learning the Reid offense which has traditionally been West Coast. But Reid has mixed in more inventive college concepts to ease the transition, most notably in a pair of shovel reverse touchdowns in opening week. Mahomes has all the arm talent in the world to make the stand-out throws but Reid is, as much as possible, trying to give him easy ones to make. With the playmakers surrounding him, it means the Chiefs offense is now loaded with talent and carving opponents open by smart scheming.
Tampa Bay's surprising start - knocking off the Saints in New Orleans during opening week and then the Super Bowl champions Philadelphia on Sunday - has come with their back-up quarterback absolutely roasting defenses during Jameis Winston's suspension.
New offensive coordinator Todd Monken has taken over the playcalling from last year's frankly overwhelmed head coach Dirk Koetter and it has created big windows for veteran campaigner Ryan Fitzpatrick to let loose and he is the most productive QB in the league so far this season.
Even where the quarterbacks might naturally struggle, good playcalling is there to help them out. In Chicago, inexperienced second-year quarterback Mitchell Trubisky only has 27 college and NFL starts combined but new head coach Matt Nagy has used screen and option plays to make his life easier. Trubisky came within a point of defeating Aaron Rodgers at Lambeau and then dispatched the Seattle Seahawks on primetime to show that he's trending in the right direction.
Bad coaching is as much of an issue as good coaching is a boon to the league. Seattle's dreary offense is coordinated by Brian Schottenheimer, who is seemingly determined to call plays that don't suit his quarterback and not to call the ones that do. Russell Wilson's mobility makes him one of the best play-action passers in the league but Schottenheimer has, inexplicably, only called a play-action pass on 14% of the team's offensive dropbacks.
In Arizona, brilliant running back David Johnson's long-awaited return from injury has not so much been stifled by opposing defenders but the complete lack of invention shown by Mike McCoy in using his skill set. Johnson, as a receiver-turned-back, enjoyed great success under former head coach Bruce Arians by moving all over the formation and catching passes out of the backfield as well as out of the slot or isolated wide. Now he is being used as a pure runner with occasional flat routes to stretch his legs. The thought process, if it even exists, is utterly baffling.
Playcalling is a huge part of finding success in football and if you have good coaches on either side of the ball dialling up smart plays then it generally leads to success.
We like to focus on the guys out on the field but when good players play badly and when bad players surprise us, the reason, more often than not, is wearing a headset on the sidelines rather than a helmet on the gridiron.
Oh, and finally...
Chicago is one of the NFL's most neurotic media markets, and thus is one of the worst places to have a project under center in Mitch Trubisky. The second-year QB has only had two games with his current coaching staff and there are already whispers of impatience by the lake. With confidence and sustained good coaching, Trubisky is easily good enough to take the Bears to the playoffs - helped, of course, by that incredible defense.
The Steelers are an unhappy camp right now. 
Houston's coaches should hang their heads in shame after last week's debacle. A special team TD given up on a fake punt and then Deshaun Watson's final play are just two examples of totally avoidable, utterly dreadful play in week 2.
Proof that having no offensive line will really hurt you: Seattle, New York Giants, Arizona Cardinals, Houston Texans. They're all 0-2 and probably the four worst O-lines in the NFL.
The Chargers will never be what you want them to be.
You wonder if Matt Patricia might be a one-and-done candidate. The noises out of Detroit aren't good so he either needs to clean house or be cleaned. 
The Rams really, really look like a Super Bowl team. 
Register for free to continue reading
Registration is a free and easy way to support our truly independent journalism
By registering, you will also enjoy limited access to Premium articles, exclusive newsletters, commenting, and virtual events with our leading journalists
Already have an account? sign in
Register for free to continue reading
Registration is a free and easy way to support our truly independent journalism
By registering, you will also enjoy limited access to Premium articles, exclusive newsletters, commenting, and virtual events with our leading journalists
Already have an account? sign in
Join our new commenting forum
Join thought-provoking conversations, follow other Independent readers and see their replies