Denver Nuggets coach Michael Malone breaks into tears while paying tribute to Boulder shooting victims
Ten people were killed on Monday during a shooting at a grocery story in Boulder, Colorado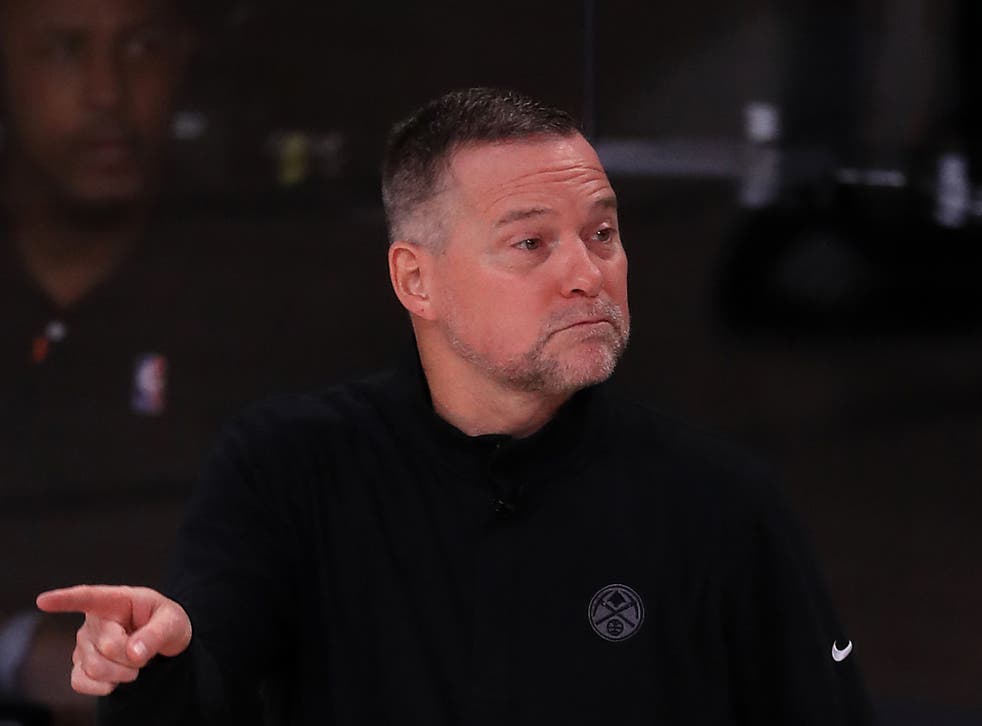 Denver Nuggets coach Michael Malone broke down in tears on Tuesday as he paid tribute to the victims of this week's shooting in Boulder, Colorado.
In a news conference ahead of the NBA franchise's game against the Orlando Magic, Malone read out the names of the 10 people killed in a shooting in a Boulder grocery store on Monday, becoming visibly emotional as he did so.
"It seems like we've been here before, but before we get into tonight's game and to basketball, I think it's really important that we turn our attention where it should be – and that's back in Boulder," the American said.
"Obviously yesterday was another tragedy, hopefully it's something that we can find a way to prevent from happening in the future. I think I speak for everyone on our team, our travel party, that our thoughts and prayers – which is never enough, but – our thoughts and prayers are definitely with the Boulder community and all the families of the 10 innocent people who were murdered yesterday."
Malone, 49, proceeded to read out the names of all 10 victims, including police officer Eric Talley, before breaking down.
Read more:
"We get judged on wins and losses, but if you take a step back and you put yourself in one of those families, what do you feel?" Malone continued, through tears.
"This is a game. It's a game I love, I have a passion for, but I think about Eric Talley and his seven kids. That's what I think about.
"I'm just heartbroken for them and everybody else, and hopefully we as a country, we as a state, can find a way to be better."
The suspect of the shooting, identified as 21 year-old Ahmad Al Aliwi Alissa, was taken into custody and afterwards charged with 10 counts of murder in the first degree.
Register for free to continue reading
Registration is a free and easy way to support our truly independent journalism
By registering, you will also enjoy limited access to Premium articles, exclusive newsletters, commenting, and virtual events with our leading journalists
Already have an account? sign in
Register for free to continue reading
Registration is a free and easy way to support our truly independent journalism
By registering, you will also enjoy limited access to Premium articles, exclusive newsletters, commenting, and virtual events with our leading journalists
Already have an account? sign in
Join our new commenting forum
Join thought-provoking conversations, follow other Independent readers and see their replies