Central Saint Martins artist, Brooke Purvis, to set fire to his student loan in protest against capitalism
Artist says burning the cash would be a release from 'the bondages that society and our own minds have placed upon us all'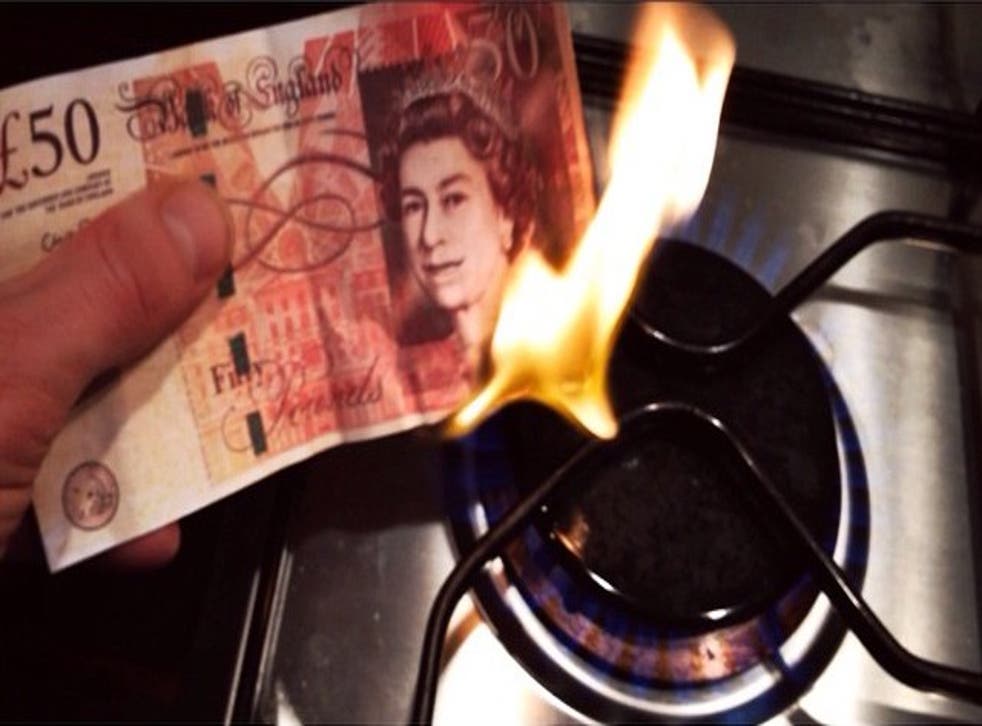 An art student has been receiving mixed reactions after announcing he plans to set fire to his entire student loan to highlight the fact that money 'holds absolutely no value whatsoever'.
Speaking with Vice, Central Saint Martins mature student, Brooke Purvis, described how the burning of the notes will be in the name of art for a project entitled 'Everything Burns' which came about after he researched the 'unfathomable' idea that, in today's society, a person who wants to better themselves has to 'undertake a huge amount of debt'.
Money, he said in his blog, is nothing but an IOU and is not based on anything substantial, and added: "Which means governments can easily manipulate it for their own means and that banks can create it out of nothing."
Therefore, he believed burning the cash would be a release from 'the bondages that society and our own minds have placed upon us all'.
Acknowledging how he knows his money could go towards charitable causes instead of going up in flames, Purvis said charity is 'capitalism's solution to the problem it creates'. He insisted it is his money and that, because it's a fiction, he can do with it as he pleases in order to highlight 'very important issues'.
Purvis' announcement has polarised opinion. While some took to social media to praise his actions, others took an entirely different stance with one user writing on Facebook: "By doing this, he is literally no better than the boys of the Bullingdon club burning 50 quid in front of a homeless man."
Despite telling Vice he has, by no means, 'experienced a comfortable life without fear of not making a rent payment', the 24-year-old, originally from Reading, explained how he works full-time - on top of his full-time studies - to cover the rent for the 'over-exaggerated rent prices of living in a mouse-infested house with 11 other people sharing the same bathroom on the outskirts of London'.
He added: "Just so I can then study at uni to effectively allow myself a better chance at getting a better job."
This isn't the first time such a move has happened. Last year, Chilean artist, Francisco Tapia, set fire to documents representing $500m (£326m) worth of student debt during a protest at the country's Universidad del Mar, claiming he had 'freed' students by destroying the debt papers.
Register for free to continue reading
Registration is a free and easy way to support our truly independent journalism
By registering, you will also enjoy limited access to Premium articles, exclusive newsletters, commenting, and virtual events with our leading journalists
Already have an account? sign in
Register for free to continue reading
Registration is a free and easy way to support our truly independent journalism
By registering, you will also enjoy limited access to Premium articles, exclusive newsletters, commenting, and virtual events with our leading journalists
Already have an account? sign in
Join our new commenting forum
Join thought-provoking conversations, follow other Independent readers and see their replies