Government immigration plans will undermine our degrees, say UK students
A national survey of British students highlights widespread concern over plans for tougher student visas for international scholars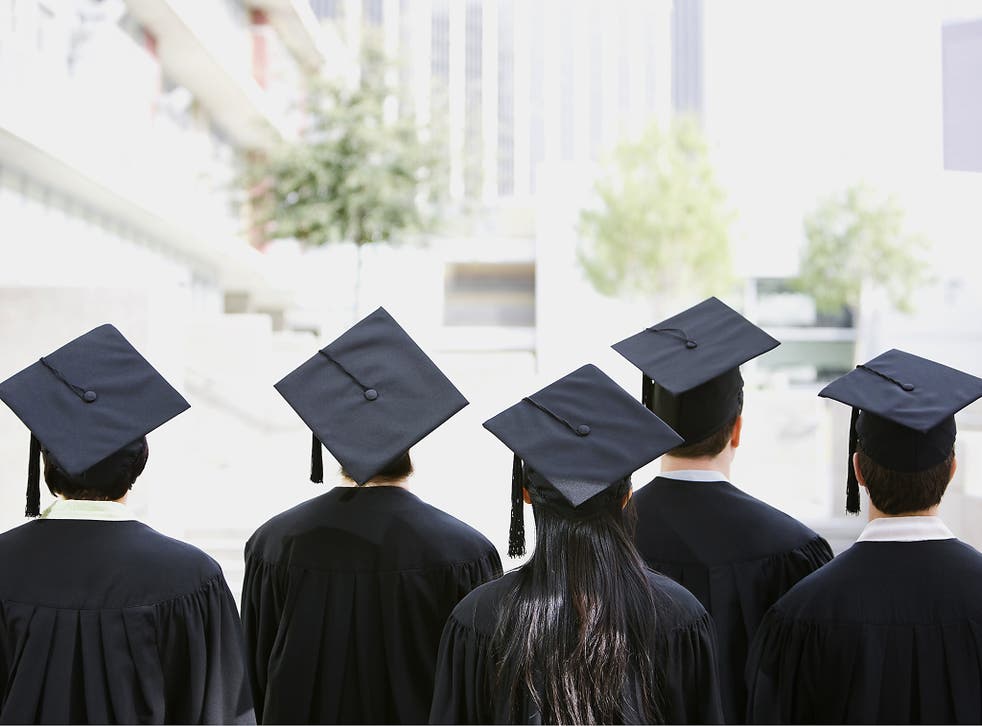 The quality of a British university degree will fall and overall student experience will suffer if international students are not protected post-Brexit, students have warned.
A nationwide survey of UK students run by the the National Union of Students (NUS) reveals the majority feel their degrees would suffer if international community numbers dropped.
The report follows a government announcement that another consultation on immigration rules for international students is to take place at the upcoming Conservative Party conference this year.
Recent Higher Education Statistics Agency figures suggest international students make up 19 per cent of the student population in UK universities - equivalent to some ? members.
Last year Home Secretary Amber Rudd faced backlash for new proposals for tougher rules on student visas that could make it more difficult for international students to study in the UK.
The move could also cost the economy as much as £2bn per year, experts warn.
The uncertain position of international students has led to political disarray, with Tory peers clashing over whether international students should remain within migration data.
Student news in pictures

Show all 34
Authors of the NUS survey said they had set out to capture a student voice to add to the debate surrounding international students within the immigration system.
The survey received a response of over 4600 UK students and asked a range of questions about international students from the immigration regulations to the impact international students have on the quality of their learning experience.
In response, some 70 per cent of UK students agreed that any reduction in international student numbers would impact their cultural experience at University.
A quarter said they believed their course could not run without them.
NUS Presidential candidate claims the far left have 'hijacked' the student organisation
The report also revealed that the majority of UK students believe that international students should have the same rights, regardless of where they study.
Currently, international students can be subject to different entry-requirements and for some, expensive English Language tests are required.
Mostafa Rajaii, NUS International Students' Officer told The Independent: "The suggestion by Home Secretary Amber Rudd that international students at some universities will get greater rights than others will not sit well with students, and risks leading to further declines in international student numbers at many universities."
He added, "What this research shows is that international students have a big impact on UK students. Home students are clearly indicating their classes, campuses and communities won't be what they want them to be without the presence of international students."
One postgraduate student said: "Making international students leave after studying in the U.K. is poor policy because high skilled people contribute more than their share to the economy, rather than taking away resources. If they cannot work in the U.K. they will happily take their skills elsewhere."
An undergraduate engineering student said: "I come from somewhere with very little ethnic/cultural diversity so I like that there is much more diversity here at university; I feel international students are valuable as they are interesting to get to know. I appreciate the range of people here."
Responding to the report's findings, MillionPlus, the Association for Modern Universities, said it was calling on the government to readdress its approach towards protecting the rights of international students in the UK.
Register for free to continue reading
Registration is a free and easy way to support our truly independent journalism
By registering, you will also enjoy limited access to Premium articles, exclusive newsletters, commenting, and virtual events with our leading journalists
Already have an account? sign in
Register for free to continue reading
Registration is a free and easy way to support our truly independent journalism
By registering, you will also enjoy limited access to Premium articles, exclusive newsletters, commenting, and virtual events with our leading journalists
Already have an account? sign in
Join our new commenting forum
Join thought-provoking conversations, follow other Independent readers and see their replies