Lincoln University Students' Union becomes first to announce disaffiliation from the NUS
NUS 'particularly sorry' decision is made by 'such a small number of students, when it will affect everyone' at the university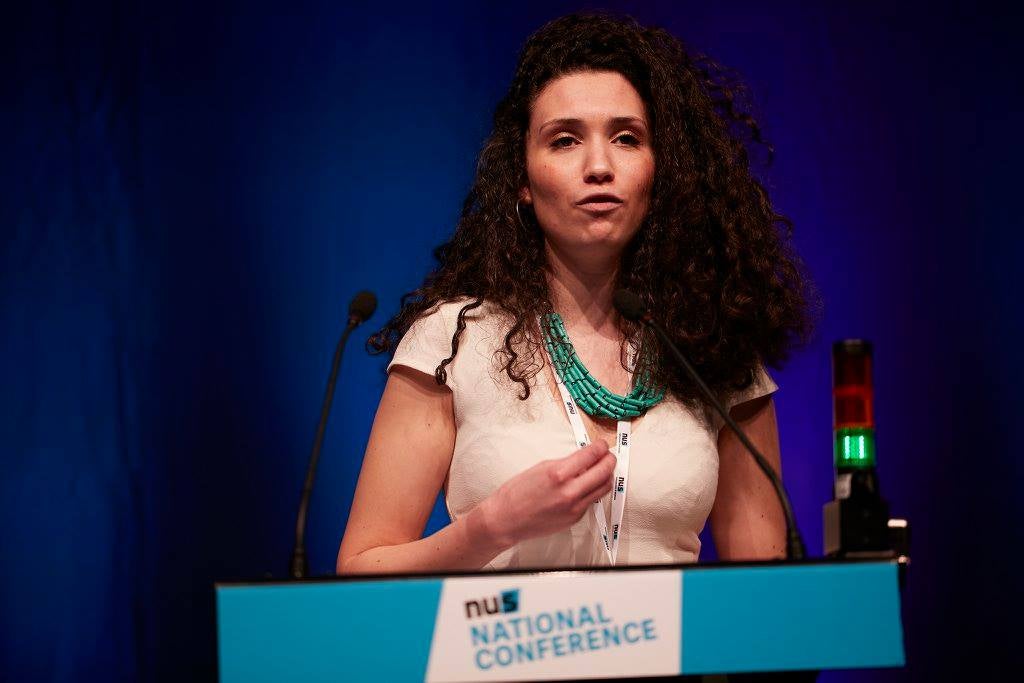 The students' union at the University of Lincoln (ULSU) has become the first to announce it will break away from the National Union of Students (NUS) after a controversial annual conference in Brighton last month.
From the 1,734 students who took part in an institution-wide referendum over the past week, 881 voted for disaffiliation, while 804 voted against. The remainder were classified as spoilt votes.
ULSU president, Hayley Jayne Wilkinson, described how, as a group of elected officers, they "no longer felt confident" the NUS represented the views of Lincoln students.
She said: "For ULSU, our priority is our members and what they tell us matters to them in today's rapidly changing higher education environment. Put simply, this debate has been about what students want from the organisation that represents them nationally and, for some time, we have felt the focus of debate within the NUS has been far removed from the issues our students tell us are important to them every day on campus."
The cost of being affiliated with the NUS was costing ULSU around £44,000 per year, with this set to increase over the next two years. ULSU also said it was paying around £11,500 a year to attend NUS conferences and events, including on accommodation and travel.
NUS's National Conference in Brighton was steeped in controversy this year with particular discord being felt over the election of the new national president, Malia Bouattia, who faced allegations of anti-Semitism. Ms Bouattia, though, has strongly denied the claims.
Politicians, too, criticised delegates for presenting arguments against commemorating the Holocaust during a debate.
Labour MP for Bassetlaw, John Mann, described how some comments - and their reception - were "inappropriate, offensive, and point to a disturbing wider ignorance about anti-Semitism" within the NUS.
Conservative MP, Sir Eric Pickles, also voiced his concern over some views expressed at the debate, calling it "unbelievable."
Mr Mann also announced plans to convene a rally in Parliament against racism within NUS with former presidents of the Union.
Prior to the announcement that a referendum at Lincoln would be taking place, Ms Wilkinson had said she and three other delegates had returned from Brighton "very disillusioned," particularly with a number of motions passed.
Student news in pictures
Show all 34
She said this had been confirmed by a number of messages and conversations she had had with Lincoln students who were "concerned about the direction in which NUS seemed to be heading."
Monday's announcement has come as disaffiliation campaigns and referendums across the nation get underway, including from Oxbridge universities.
President of the students' union at Oxford University, Becky Howe, told the Independent that, although she didn't deny "there's a problem," insisted disaffiliation is not the answer.
She said: "I believe I could not do my job without the NUS. It is a lifeline to our liberation campaigns, which should be central to what all students' unions do."
ULSU has confirmed it will disaffiliate from the NUS with effect from 31 December 2016, and said formal notice will be given to the national student campaigner in due course.
Current NUS National President, Megan Dunn, described how the student campaigner was "disappointed" to see ULSU go, and said any member leaving the movement makes the national student voice "less strong."
Ms Dunn continued: "We are particularly sorry this decision was made by such a small number of students, when it will affect everyone at Lincoln. There was a difference of only 77 votes, with 6.66 per cent of all Lincoln students voting to leave, compared to six per cent voting to stay.
"By choosing to disaffiliate, Lincoln students have lost their collective voice and won't be part of programmes that make a real difference on campus, such as the Best Bar None safety accreditation for venues.
"While the students' union will save £31,831.19 on affiliation, training, and events fees, it will lose a total of £153,023.78 with no money from NUS being reinvested in the union, prices going up on campus, and students losing their NUS Extra card discounts.
"Our door will always be open to Lincoln students should they wish to affiliate again."
Join our commenting forum
Join thought-provoking conversations, follow other Independent readers and see their replies