Average graduate will still owe almost £60,000 in tuition fees after 30 years of repayments
Even the lowest-paid graduates could receive a 'nasty shock' in years to come with debt repayments, experts warn
Rachael Pells
Education Correspondent
Saturday 21 January 2017 17:58 Comments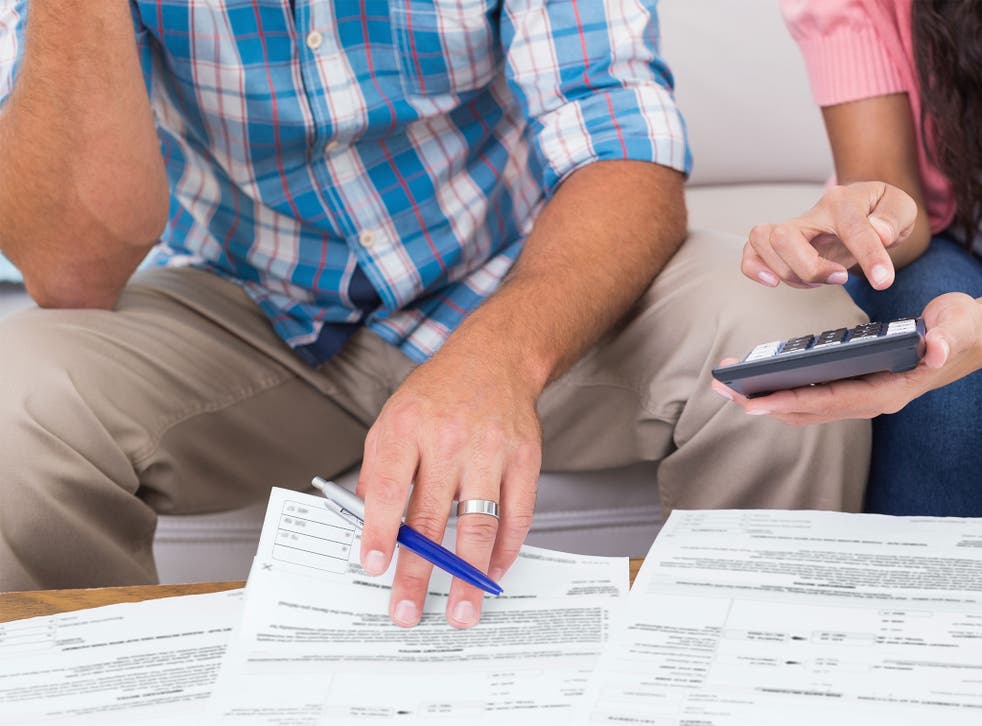 The average graduate will owe almost £60,000 in tuition fees alone even 30 years after leaving university, legal analysts have warned, amid mounting concerns over the soaring cost of education for UK students.
In an extensive report into the effects of student debt, experts from the Intergenerational Foundation (IF) predict students fresh out of university will be more than £5,000 worse off by the end of the March following graduation, due to "exploitative" interest rates and compounded monthly charges and tuition fee incrases.
Even when earnings increase with career progression, a graduate on a salary of £55,000 at the end of their 30-year loan repayment period will have paid back just over £40,000 on £33,000 borrowed, with a remaining £58,000 unpaid.
The figures come amid criticisms of the Government's decision to increase tuition fees above £9,000 for this year's students, adding to a generation of workers who will likely never be able to fully pay off their debts.
"One reason that many graduates will never pay off their debts is because the original amount of the debt is inflated by punitive 'interest' charges the government imposes on the loans, making the loans bigger and bigger," Estelle Clarke, the report's co-author, told The Independent.
"This often means that hard though they try, borrowers cannot keep pace with payments needed to cover the high 'interest' - let alone pay off the original loan they took out."
The former Clifford Chance lawyer has previously argued that the government loans are illegal, as well as deceptive, tying students into contracts that could leave them paying out more than double the amount initially borrowed.
The new IF report, entitled "Packhouse Generation: The long debt tail of student loans", further warns that even those who never find a well-paid job in spite of their university degrees could receive a "nasty shock" in years to come as a result of the current repayment system.
Cheapest universities for undergraduate cost of living

Show all 3
"If the lowest-paid graduates receive even a modest pay rise, this could tip them over into the repayment threshold years down the line," said Ms Clark, "which may come at a time when they need their incomes the most, such as when raising young children.
"Middle-income earners, in spite of making regular payments, will end up owing more, even though earning more, by being unable to release themselves from the burden of repayment."
Under the Government's current student loans system, graduates automatically make repayments on their tuition fees borrowed once they start earning a salary of more than £21,000.
These repayments are taken for 30 years, when the debt owed is "written off", unless repaid in full in the meantime.
Students protest over tuition fees in South Africa
The student loan balance outstanding at the end of the 2015-16 financial year came to a total of £76.3bn, an increase of 18 per cent on the previous year, according to Student Loans England, triggering mounting concerns over how the government intends to tackle the mounting debt.
A number of experts including Ms Clark warn the government may be tempted to increase the level of interest or inflation charged during university, lower the repayment threshold or even extend the length of the loan term beyond the standard 30-year period.
Ms Clark added: "Taxpayers will end up paying for this system twice over. Firstly they will shoulder the burden of an economy deprived of cash as millions of graduates' incomes are diverted to loan repayments, and secondly they will shoulder the burden of the non-repayment of many loans due to the extortionate ratcheting up of interest in spite of regular payments made.
"That is why it may be so tempting for policy-makers to consider selling the loan book to private providers who may be given a carte blanche to change loan terms, increase interest rates, and/or alter repayment rates, in order to extract even more cash from graduates' pockets, with little protection from government."
Commenting on the findings, IF co-founder Angus Hanton called on parents and grandparents who likely received a free university education to demand "better protection" for the younger generation.
"We should be protecting young borrowers in the same way that we protect other borrowers," he said. "No other lending has so little protection.
"No one would sign an open-ended credit agreement for a luxury car without fixing the terms of repayment, yet this is what young people are being asked to do."
A Sutton Trust report last year revealed university graduates in England face higher debts upon graduating than anywhere else in the English-speaking world.
A Department for Education spokesperson said: "The English system of student funding is sustainable, and has been recognised as such by the OECD. Graduates enjoy a considerable wage premium over non-graduates and repay their loans in line with income - at a rate of 9 per cent of earnings above £21,000.
"Critically, our system removes financial barriers for anyone hoping to study - with record numbers of young people from disadvantaged backgrounds going to university last year."
Register for free to continue reading
Registration is a free and easy way to support our truly independent journalism
By registering, you will also enjoy limited access to Premium articles, exclusive newsletters, commenting, and virtual events with our leading journalists
Already have an account? sign in
Join our new commenting forum
Join thought-provoking conversations, follow other Independent readers and see their replies