The Independent's journalism is supported by our readers. When you purchase through links on our site, we may earn commission.
Mental health issues among architecture students rapidly rising, survey finds
Survey comes shortly after ONS figures show student suicides in England and Wales are at their highest level since 2007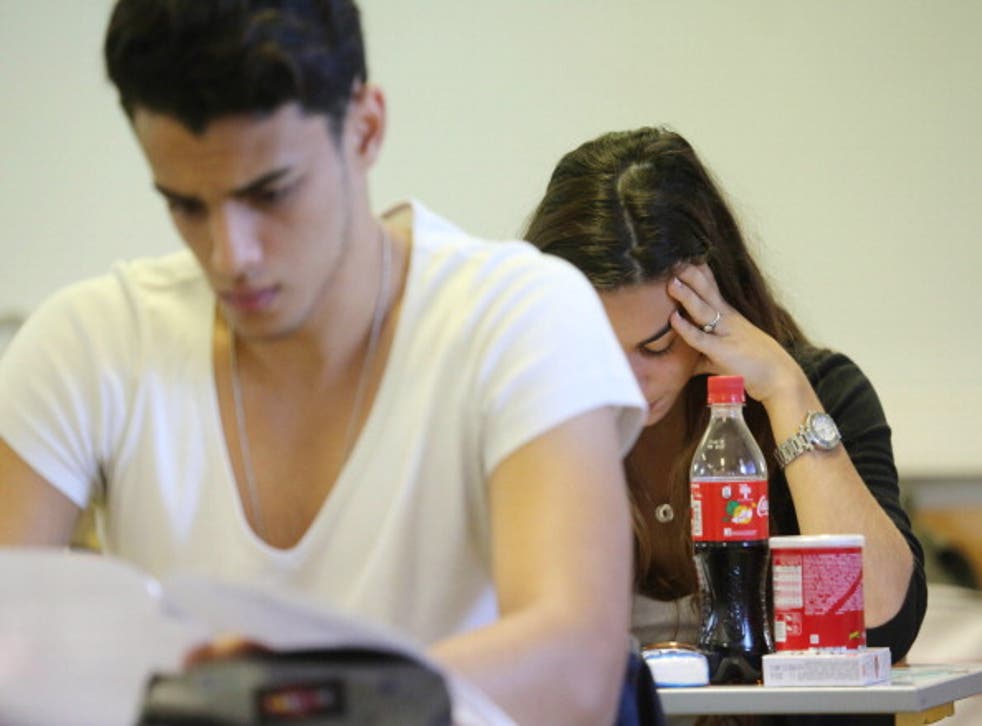 The pressures of studying architecture are taking "a shocking toll" on the mental health of students, a new survey has revealed.
More than half of students studying the course have expressed concerns about their mental health, with a quarter of respondents admitting to either receiving or having received medical help as a direct result of studying the subject.
The survey of 450 UK-based students carried out by The Architects' Journal asked, for the first time, about the emotional impact of completing the gruelling seven-year long course, revealing an increasing debt problem, a "widely-accepted culture of excessive working hours," and concerns that courses are not preparing students for the world of work.
Other concerns to have emerged included respondents questioning the value of their courses, being asked to work for free by practices, and sexual - even racial - discrimination. One respondent said: "There is an obvious division between the indigenous 'British' students and the international students, especially when it comes to group work."
Broken down, the results found female students were more susceptible to getting help; one in three women, or 29 per cent, said they'd gotten treatment, compared with just 23 per cent of men.
Luciana Berger, Labour MP for Liverpool Wavertree and former shadow minister for mental health, told the Journal the results were "worrying," adding how it is "vital" universities have support in place."
The rise in mental health issues among students is a growing problem in the UK and has been widely-reported in recent months. According to a report put together for the vice-chancellor of York University in May, comparing 2014 to 2015, 80 per cent of UK universities highlighted a noticeable increase in complex mental health crises among their student population.
According to ambulance call-out figures - from 1 January to 8 February 2016 alone - from the 24 emergency call-outs the university received, half were for self-harm or suicide attempts. Last year, 43 out of 134 emergency call-outs were for self-harm or suicide attempts.
A staggering 63 per cent of students also told specialist student loan lender, Future Finance, that they are worrying about their finances all the time or very often, something which is set to rise with the news tuition fees are to be raised beyond the current £9,000 a year. Shortly after this survey, figures from the ONS revealed the number of student suicides across England and Wales to have soared to their highest level since 2007; there were 130 suicides among both nations' full-time students aged 18 and over in 2014, with the number considerably higher among men (97). In In 2007, there were 75 suicides.
A Northern Irish academic described to a wellbeing conference just last month that student life today is "fraught with loneliness and anxiety." Ulster University's Professor Siobhan O'Neill addressed the issues of self-harm, alcohol, and suicide, presenting, for the first time, findings from a study of 355 suicides in young people aged under 25 years in Northern Ireland.
She told the conference young people who die by suicide are "somewhat different" from the older age groups, and explained: "Over half will have had a prior attempt; around 64 per cent of the males will have used alcohol at the time of death, and a third of females who die by suicide in this group are students."
A spokesperson for the Samaritans told the Independent how the charity is talking to universities to find out the best way to provide support to students affected by mental health and suicide, and emphasised the importance of starting conversation at secondary level.
The spokesperson said: "We need to start early in secondary schools getting the message across to young people that asking for help is okay, and supporting others is too. Samaritans' DEAL [developing emotional awareness and listening] teaches this in schools already and we want to extend it more widely."
If you're a student and feel you need help or support while at university, contact your university's student services or students' union advice service. You can also find out more about mental health support at Samaritans or Student Minds
Register for free to continue reading
Registration is a free and easy way to support our truly independent journalism
By registering, you will also enjoy limited access to Premium articles, exclusive newsletters, commenting, and virtual events with our leading journalists
Already have an account? sign in
Join our new commenting forum
Join thought-provoking conversations, follow other Independent readers and see their replies