Festival season 2016: The top 10 to do around Europe this summer
Looking to venture outside of the UK? It could be a lot easier - and more affordbale - than you think
Oscar Berkhout
iStudent
Friday 01 April 2016 13:11 Comments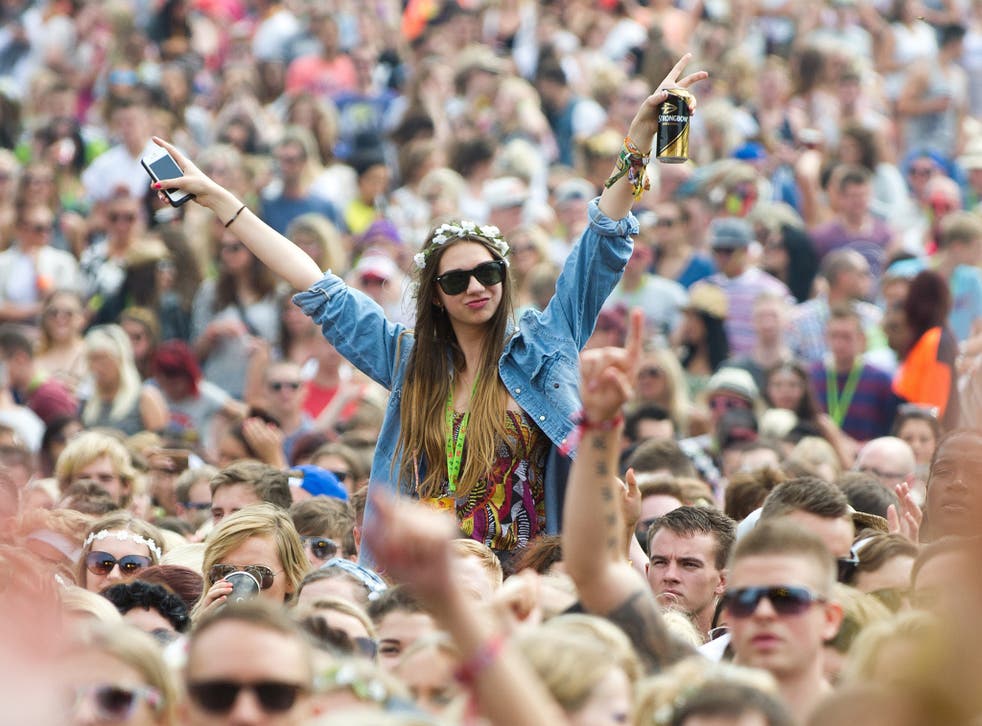 With ticket prices for many festivals in the UK being a bit out-of-budget for most students, there are always alternatives. You want to go on a trip abroad with friends, but also want to go to a festival - what a dilemma.
However, there are an abundance of festivals throughout Europe that offer a holiday with a festival, all for the price of a mainstream festival in the UK, meaning you could go abroad to see a line-up just as big, with guaranteed great weather. What's to lose?
Where? Ferropolis, Germany
When? July 8 to 10
The German hip-hop festival saw the likes of A$AP Rocky and Nicki Minaj headline in 2015, supported by a great mix of underground artists, with the likes of Denzel Curry, Flatbush Zombies, and Danny Brown also being in the line-up.
This year, Splash! has announced the likes of Young Thug, Ty Dolla $ign, A$AP Ferg, Stormzy, and Mick Jenkins. Tickets aren't too expensive, with a three-day festival ticket coming in at around £100. There are external prices for camping and parking, though.
Where? Tisno, Croatia
When? August 4 to 8
Jay Electronica, Slum Village, and Maribou State were some of the top names amongst last year's line-up. The Dalmatian Coast seems to be the new hotspot for summer festivals, with Soundwave being just one of a few Croatian festivals on this list.
2016 has seen the festival announce Pharoahe Monch as the headliner, alongside the likes of Calibre, Gentleman's Dub Club, and Akala. With a standard ticket costing around £130, the only real expense is the flights. There are official transfers from Zadar Airport to the festival site for as little as £17.
Where? Barcelona, Spain
When? June 1 to 5
Last year, Primavera announced The Strokes as headliners, who were joined by other household names: alt-J, Mac DeMarco, Weezer, Grimes, and James Blake. This year, English rock band Radiohead will be headlining and will be joined by Tame Impala, PJ Harvey, as well as the likes of Action Bronson and Pusha T.
Full festival tickets are sold out, but the resale will cost around £250 for a full three-day ticket.
Where? Zrce Beach, Croatia
When? July 12 to 14
Founded in 2012, Fresh Island has become increasingly popular among hip-hop and grime fans. Last year was undoubtedly the biggest year for the festival, with the likes of Migos, Joey Bada$$, Pusha T, and Action Bronson performing over the few days.
Music festivals guide 2016

Show all 20
Wiz Khalifa, Ty Dolla $ign, and DJ Premier have been announced as part of the first wave of the line-up announcement, but Fresh Island definitely has some surprises in store. Three-day general tickets will cost just under £80, with the flights to Zadar being the main expense.
Where? Barcelona, Spain
When? June 16 to 18
Sónar is similar to The Great Escape in Brighton or SXSW in Austin, in the way it involves professionals as much as it does artists. In 2012, SonarPro recorded the highest numbers of companies and professionals since launching in 1994, with over 2,500 accreditation holders from over 50 countries.
Skrillex, A$AP Rocky, FKA Twigs, Flying Lotu, and Jamie xx were all in attendance last year. This year, there have been an abundance of impressive and versatile acts added to the line-up: Kaytranada, Fatboy Slim, Section Boyz, Mura Masa, and A-Trak all promise a great event.
For Sónar by Day and Sónar by Night, with a selection of other activities, you'll be looking at around £150. Flights can also be relatively cheap to Barcelona if booked in advance.
Where? Pula, Croatia
When? September 1 to 4
One of Croatia's biggest festivals, Outlook has become a household name to music lovers from the UK and all over Europe. Originally largely revolving around bass music, Outlook has become a well-rounded event, with the likes of SBTRKT, Boy Better Know, and Run the Jewels leading the line-up last year.
This year, though, Damian Marley will be leading the festival, alongside hip-hop heavyweight, Joey Bada$$, and UK representatives, Kano and Stormzy. Tickets are going for around £140, but to make things easier, the festival offers packages which include your festival ticket, travel, and accommodation altogether.
7) NOS Alive
Where? Algés, Portugal
When? July 7 to 9
The one festival on the list that is situated in Portugal, NOS Alive offers indie fans a star-studded selection. Muse, alt-J, The Prodigy, and Mumford & Sons topped the bill last year but, this year, Radiohead will be headlining - as well as at Primavera - alongside Arcade Fire and The Chemical Brothers.
Unfortunately, tickets to the festival have sold out, but resale is always an option from which a three-day ticket will cost between £250-£300.
Where? Dublin, Ireland
When? June 3 to 5
Forbidden Fruit caters for a wide audience, and Fatboy Slim and Jamie xx were among the line-up last year, with Run The Jewels and rap legends Wu-Tang Clan. Taking place at the Irish Museum of Modern Art this year, the festival will host big names like Tame Impala, Skepta, Flume, and Groove Armada - an interesting setting, matched with an entertaining variety of artists.
It's not an expensive festival - with a weekend ticket costing under £100, it won't damage your pocket too much. Plus, flights to Dublin can be pretty affordable as well.
Where? Frauenfeld, Switzerland
When? July 7 to 9
The only Swiss festival on the list caters heavily for the hip-hop heads. Kendrick Lamar and Nicki Minaj headlined last year, with A$AP Rocky, Cypress Hill, and Ludacris also being on the bill. This year, Macklemore & Ryan Lewis are headlining, and will be supported by the likes of Young Thug, Future, and Major Lazer.
Three-day tickets cost around £140, but to have entry a day earlier, it's only £10 extra. Flying to Zurich can be done for less than £150 return.
10) Applesap
Where? Amsterdam, Netherlands
When? August 13
Applesap always provides a great line-up for a one-day festival. Mobb Deep, Rich Homie Quan, Sango, Skepta, and Jarreau Vandal are just a few names among many that performed last year. Being a one-day festival, it seems rude to not stay in the city for a few days and make a weekend trip out of it.
The 2016 line-up has yet to be announced, but considering how impressive last year was, surely they'll look to top it. For the day, a ticket will cost just £30 - really. Flying to Amsterdam is cheap, but so is taking a coach. Either way, it's a great, inexpensive way to spend a great day out in August.
Register for free to continue reading
Registration is a free and easy way to support our truly independent journalism
By registering, you will also enjoy limited access to Premium articles, exclusive newsletters, commenting, and virtual events with our leading journalists
Already have an account? sign in
Join our new commenting forum
Join thought-provoking conversations, follow other Independent readers and see their replies