Revision tips: 10 most common study problems for students and how to beat them
As students across the UK gear towards exams, an ex-teacher shares some advice on how to win the revision battle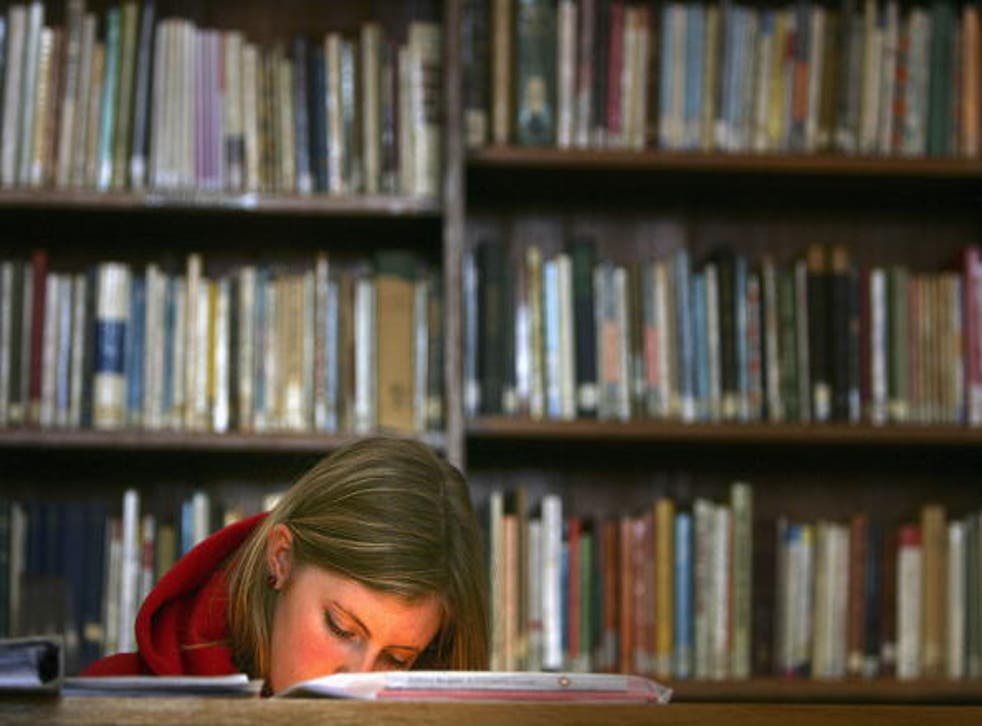 Exams are coming up, the big day is looming, and deadlines are fast-approaching round the corner – yet you just can't seem to knuckle down and get your head in the books. Sound familiar?
Many of us will be able to relate to the trials and tribulations associated with studying and revising but fear not: where there's a problem, there is also a solution. So, here the top ten revision-related issues faced by students – and how to conquer them:
1) Procrastination
Undoubtedly, one of the most common problems, sometimes you don't even know you're doing it. Sure, colouring in your revision calendar or alphabetising your flash cards feels productive – but is it really revision?
If you're procrastinating while revising a certain subject, study something else for a bit or take a break completely. Ditch the books for ten, 15 minutes; chat to your family or go watch a bit of TV. When you sit down for the next attempt, your head will be clear and you'll be ready to get going.
2) Organisation
Getting organised is key to finding enough time for all your revision, but balancing studying with the fun stuff in life can be difficult. Building a revision plan helps you manage your time more effectively. It gives you a clear idea of the subjects and topics you'll be revising each day and helps you organise your studies around your life. Websites like Get Revising have free online study planners that will do this for you, so make use of them.
3) Planning
So you've got your revision organised around your social life but you're unsure what you need to know for the exam, so check the syllabus. You can get a copy from the exam board's website and work through it. Tick off everything on the list and you won't miss a thing.
4) Revising but not practising
Revising is essential, but failing to put your new-found knowledge into practice is a big mistake. Doing past papers for each topic you're covering is a great way to test how much you have retained and will highlight any gaps in your knowledge. You can find past papers on exam board websites or on sites such as Get Revising.
5) Boredom
It's going to happen at some point. You'll get bored and you'll then want to do anything else but study. Try to relate your subjects to everyday life – make it funny.
For example, if you need to learn as many quotes as possible for an English literature exam, try including them in conversation with a friend doing the same subject. Who can get as many quotes into random conversation as possible? You're socialising, you're learning, you aren't bored. It's win-win.
6) Not leaving enough time
Start well in advance of your exams. It may sound like a cliché, but there's nothing worse than the panic and stress of last minute cramming. If you start weeks in advance you'll get a good pace and you can go to teachers for help on any topics you're stuck with. Start gently and early and keep a good revision pace.
7) Too much to do so you put it off
Break down the subject into ordered sections. This will make it a lot less daunting and you'll know exactly how much you've done. If you break a subject or module down into some ten to 20 sections it won't seem like much of a chore and they won't last long either. Before you know it, you'll have whizzed through them all.
8) Losing track of what you've covered
Timetables and study planners can work for everyone. Keep track of your revision whether in Excel, on your Get Revising study planner, or just in a notepad. You will be able to see what you've covered, how long you've spent on one subject compared to another, and where you need to spend more time.
9) No motivation
Why are you doing all this revision? Stick up a picture on your wall of your dream university, job, lifestyle, party, reward – whatever it is you want at the end of all this swotting and keep your goal in sight to help you keep your eye on the bigger picture.
10) Can't revise for essay exams
If you're doing a subject that requires you to write an essay in your exam, start your revision by writing a detailed plan of exactly what you want to say. Rewrite it again but, every time you do, reduce the amount of detail. Eventually you will end up with just basic prompts. You can use these to help you write your essay from memory and check it against your original plan.
Peter Langley is the founder of Get Revising, a free learning website that has helped over one million students boost their grades
Join our new commenting forum
Join thought-provoking conversations, follow other Independent readers and see their replies