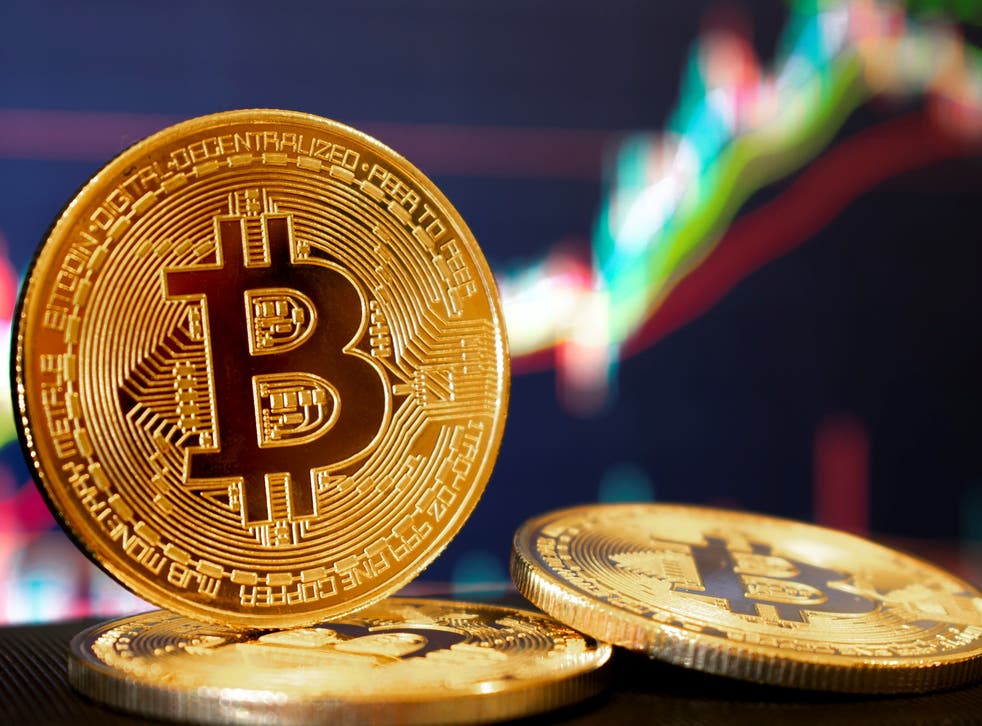 Bitcoin has seen yet another plunge, as the crypto market experiences yet another blow in a difficult star to the year.
The whole market has dropped around 9 per cent, with high trading volumes and almost all digital currencies seeing dramatic falls.
Supporters had hoped that cryptocurrency could start to stabilise after bitcoin's most difficult start to a year ever, and amid possibly supportive news such as rising inflation. But it has instead continued to drop, and the market is seeing yet another sell-off.
You can follow all the latest bitcoin developments, as well as news from other leading cryptocurrencies, right here.
1642775411
Elizaveta Danilova, head of Russia's central bank's financial stability department, said that Russian citizens could still own cryptocurrency abroad but would be subject to regulators tracking their coins.
"We consider it very important to ban using Russian financial infrastructure to obtain cryptocurrency. We think this will help remove a significant part of the risks and ensure that cryptocurrency won't be so popular," she said.
Adam Smith
21 January 2022 14:30
1642773611
Russia's cryptocurrency ban
The price crash comes as Russia proposes outlawing all cryptocurrency operations in the country.
"The breakneck growth and market value of cryptocurrency is defined primarily by speculative demand for future growth, which creates bubbles," Russia's central bank said, as reported by the Financial Times.
"Cryptocurrencies also have aspects of financial pyramids, because their price growth is largely supported by demand from new entrants to the market."
Adam Smith
21 January 2022 14:00
1642769960
Bitcoin price plunges dramatically
Cryptocurrency is having another very tough time. It's now fallen through the symbolic floor of $40,000, and is continuing to drop.
Andrew Griffin
21 January 2022 12:59
1642707004
Bitcoin price 'holding up very well'
The price of bitcoin has finally returned above $43,000, following a late surge on Thursday. It is the first time since last Saturday that it has reached above this level, with analysts saying it is resisting pressure from traditional markets.
"Bitcoin is holding up very well considering the US stock market had another plunge yesterday – the S&P dropped by around 1 per cent," Marcus Sotiriou, an analyst at the UK-based digital asset broker GlobalBlock, told The Independent.
"Data from Coinsares shows that there were $73 million in outflows last week, which is the fifth consecutive week of outflows. I think the main reason for this is the market being spooked by the Federal Reserve raising rates this year, but when the stock market sees some relief, I expect a strong squeeze to the upside for bitcoin and the whole market."
Anthony Cuthbertson
20 January 2022 19:30
1642694945
Student accidentally makes a fortune after making joke NFT
Anthony Cuthbertson
20 January 2022 16:09
1642690096
Elon Musk offers thoughts on cryptocurrencies
Elon Musk is back sharing memes about cryptocurrency on Twitter.
His latest offering is a still from the sci-fi movie Interstellar, with the caption: "1 hour here is 7 years on earth." It's a reference to how quick the cryptocurrency markets move compared to traditional markets.
The Tesla and SpaceX boss has previously revealed that he has personally invested in bitcoin (BTC), Ethereum (ETH) and dogecoin, as well as piling some of his company's cash reserves into the cryptocurrencies.
Anthony Cuthbertson
20 January 2022 14:48
1642672662
Bitcoin donations pour in for Tonga
Hundreds of bitcoin donations have been made in recent days towards relief efforts in Tonga following the devastating volcanic eruption.
Tongan politician Lord Fusitu'a made a call for crypto donations over Twitter to a bitcoin address, which has already received more than 350 payments.
Lord Fusitu'a has previously spoken about plans to develop bitcoin mining facilities that run off the geothermal energy generated by volcanos in the country, and is also leading a proposal to make the cryptocurrency an official form of currency in Tonga.
You can read the full story here.
More than $40,000 already raised by Tongan politician and crypto advocate Lord Fusitu'a
Anthony Cuthbertson
20 January 2022 09:57
1642646901
Bitcoin, ethereum, cardano prices drop
The prices of leading cryptocurrencies including bitcoin, ethereum and cardano continued to drop since Wednesday with the overall crypto market plunging in value by about 2 per cent in the last day.
Bitcoin's value remains slightly above $42,000 but has dropped in price by about 1 per cent in the last 24 hours.
Ethereum has also dropped in value by 1 per cent in the last day and is currently priced at $3,125.
Cardano, which experienced a price surge last week by nearly 40 per cent, has plunged in value by over 10 per cent in the last day.
Meme coins dogecoin and shiba inu have also dropped in value by about 1 to 2 per cent in the last 24 hours.
The chart looks all red with no signs of recovery yet.
Vishwam Sankaran
20 January 2022 02:48
1642561150
After dropping below $42,000 on Tuesday, bitcoin's price has stabilised around the mark, showing marginal signs of recovery.
Meanwhile, other leading cryptocurrencies including ethereum, cardano, and polkadot have dropped in value in the last 24 hours.
Cardano, which had surged by about 40 per cent last week, has also plunged by over 4 per cent in the last day.
Meme coins dogecoin and its spinoff shiba inu have also dropped in value by 2 to 3 per cent in the last 24 hours.
The overall crypto market has dropped by about a per cent and is currently valued at $2 trillion.
Vishwam Sankaran
19 January 2022 02:59
1642510744
Bitcoin taking market share from gold
Bitcoin will take market share away from gold in 2022, according to Goldman Sachs analyst Zach Pandl, who predicts the cryptocurrency will become more universally adopted.
Bitcoin is often referred to as "digital gold" due to its inbuilt scarcity and utility as a store of value, with some believing it could challenge the precious metal's historical dominance.
"Bitcoin may have applications beyond simply a 'store of value' - and digital asset markets are much bigger than bitcoin - but we think that comparing its market capitalisation to gold can help put parameters on plausible outcomes for Bitcoin returns," Mr Pandl wrote in a research note.
Anthony Cuthbertson
18 January 2022 12:59
Register for free to continue reading
Registration is a free and easy way to support our truly independent journalism
By registering, you will also enjoy limited access to Premium articles, exclusive newsletters, commenting, and virtual events with our leading journalists
Already have an account? sign in
Join our new commenting forum
Join thought-provoking conversations, follow other Independent readers and see their replies