Internal Facebook memo reveals company plan to 'normalise' news of data leaks after 500 million user breach
Facebook said it would not notify more than half a billion users about the incident
Adam Smith
Tuesday 20 April 2021 17:43 Comments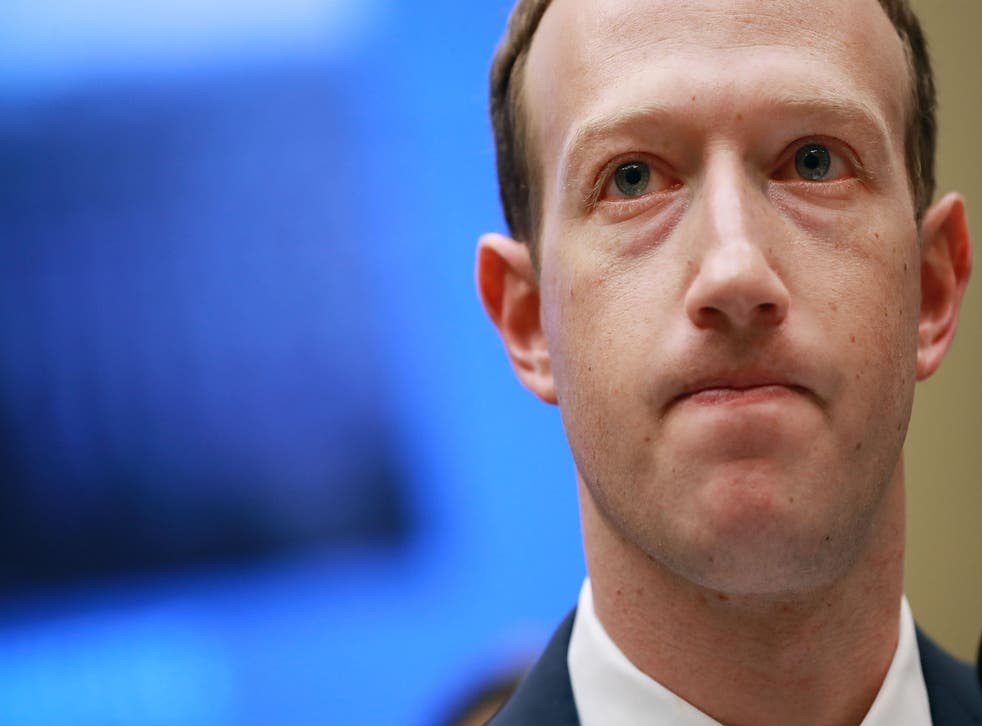 A leaked internal Facebook memo has inadvertently revealed the social media giant's tactics after its recent data scraping controversy.
Approximately 535 million accounts, one of which belonged to chief executive Mark Zuckerberg, had their personal information exposed.
Online tools allowed anyone to check if their information, which included phone numbers, was revealed.
Facebook said it would not notify more than half a billion users about the incident, claiming that it had full visibility on which users would need to be notified. It also said that users' inability to fix the issue, as well as the data being publicly available, factored into the decision.
This leaked memo now reveals more details, stating:
"LONG-TERM STRATEGY: Assuming press volume continues to decline, we're not planning additional statements on this issue. Longer term, though, we expect more scraping incidents and think it's important to both frame this as a broad industry issue and normalize the fact that this activity happens regularly.
"To do this, the team is proposing a follow-up post in the next several weeks that talks more broadly about our anti-scraping work and provides more transparency around the work we're doing in this area. While this may reflect a significant volume of scraping activity, we hope this will help to normalize the fact that this activity is ongoing and avoid criticism that we aren't being transparent about particular incidents."
The memo was sent to Belgian tech news site Datanews, intended for Facebook's European, Middle East, and Africa (EMEA) PR team.
Facebook confirmed to The Independent that the memo, which was a coverage summary circulated through the social media site's PR team, was genuine.
"It shouldn't surprise anyone that our internal documents reflect what we've said publicly. As LinkedIn and Clubhouse have shown, data scraping is an industry-wide challenge which we are committed to tackling and educating users about", a company spokesperson said.
"We understand people's concerns, which is why we continue to strengthen our systems to make scraping from Facebook without our permission more difficult and go after the people behind it."
The full email also notes that Facebook's legal and policy team are "working on responses to the great number of regulatory enquiries we have received around the world" and that Facebook is keen to "coordinate how and when we respond to those questions".
Facebook noted that coverage has been "critical", describing its response as "evasive" as well as a "deflection of blame and absent of an apology for the users impacted", driven by information provided by data experts and regulators. "With regulators fully zeroed in on the issue, expect the steady drumbeat of criticism to continue in the press", it continues.
Register for free to continue reading
Registration is a free and easy way to support our truly independent journalism
By registering, you will also enjoy limited access to Premium articles, exclusive newsletters, commenting, and virtual events with our leading journalists
Already have an account? sign in
Join our new commenting forum
Join thought-provoking conversations, follow other Independent readers and see their replies