Japanese toilets undergo overhaul to avoid further upsetting tourists
With the 2020 Olympic Games in Tokyo approaching, Japan is working on ways to make itself more tourist-friendly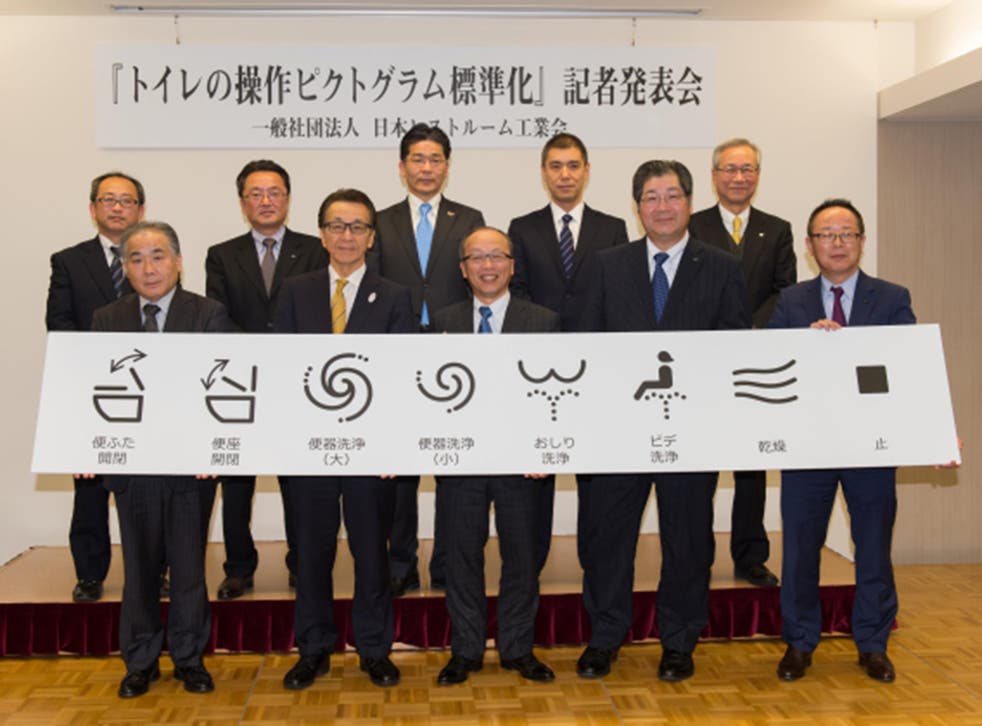 Japanese toilet manufacturers have agreed to standardise the iconography used on toilet controls, in an attempt to make them more tourist-friendly.
Japan's high-tech loos have long been a source of fascination for westerners, thanks to their mind-boggling range of features.
However, the tendency for manufacturers to use completely different symbols for the same functions has proved a sticking point for non-Japanese speakers, who are only ever an uninformed button push away from assaulting their delicate parts with a powerful jet of fluid.
Gadget and tech news: In pictures

Show all 25
The Japan Sanitary Equipment Industry Association has therefore agreed on the eight symbols pictured above. From left to right, they mean: raise the lid, raise the seat, big flush, small flush, rear bidet, front bidet, dry and stop.
The new iconography will be used on all toilets sold from April onwards, and the association wants the symbols to become an international standard.
With the 2020 Olympic Games in Tokyo approaching, Japan is working on ways to make itself more tourist-friendly.
Last year, the government reportedly considered dropping the manji symbol, which is used to represent a temple, from foreign-language maps, due to its resemblance to a swastika.
Register for free to continue reading
Registration is a free and easy way to support our truly independent journalism
By registering, you will also enjoy limited access to Premium articles, exclusive newsletters, commenting, and virtual events with our leading journalists
Already have an account? sign in
Register for free to continue reading
Registration is a free and easy way to support our truly independent journalism
By registering, you will also enjoy limited access to Premium articles, exclusive newsletters, commenting, and virtual events with our leading journalists
Already have an account? sign in
Join our new commenting forum
Join thought-provoking conversations, follow other Independent readers and see their replies