The Independent's journalism is supported by our readers. When you purchase through links on our site, we may earn commission.
Microsoft announces Office 2021 for Windows and macOS: Here's everything you need to know
Office 2021 will come with a dark mode, but new features are being proritised on Microsoft 365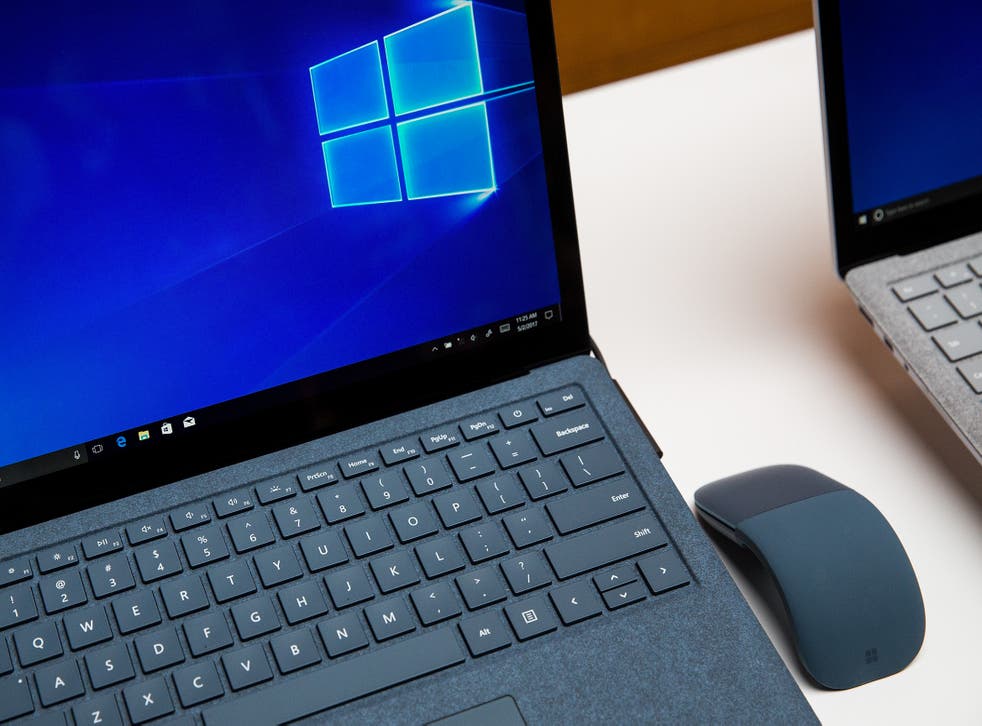 Microsoft's popular enterprise software, Office, is getting two new standalone versions - one for businesses, and one for consumers.
The new versions of the collection of Word, PowerPoint, and Excel (among others) will come later this year for both PCs and Apple computers.
For consumers, it will be the update to the currently Office 2019 iteration, for users who do not want to move to Microsoft 365, the company's subscription service.
For businesses, Microsoft Office Long Term Servicing Channel (LTSC), for customers with "regulated devices that cannot accept feature updates for years at a time, process control devices on the manufacturing floor that are not connected to the internet, and specialty systems that must stay locked in time and require a long-term servicing channel," will be previewed in April.
What is Microsoft 365?
The Microsoft 365 subscription service promises the latest tools and features from the computer company, and the subscription can be shared between six people on multiple computers, tablets, and phones - all with cloud-supported backups.
What is Office 2021?
Office 2019, and its latest iteration Office 2021, is a one-time purchase for Office apps. However, there is no upgrade options; when the next version of Office is launched, users will have to buy it again for the newest features.
Between Office 2019 and Office 2021, the major aesthetic change is a new dark mode - a blessing for those who are dedicated to dark mode in all their other apps.
There is also a smattering of other accessibility improvements, such as Dynamic Arrays and XLOOKUP in Excel and miscellaneous performance improvements in the main productivity apps as well as Outlook.
The company is also ending the ship of Skype for Business, which will still be available in Microsoft's Download Centre, but will be replaced for new customers with Microsoft Teams following Skype's lackluster performance even in the pandemic.
Which is better?
In the future, the majority of major changes with regards to features and productivity tools will come to Microsoft 365 first rather than the offline Office, Jared Spataro, Corporate Vice President for Microsoft 365, notes in a blog post.
At the company's Build conference, Microsoft demonstrated one of these new changes: Fluid Framework.
Pitched as a competitor to Google Docs, Slides, and Sheets, the new feature lets text, tables, lists and graphs be updated across multiple documents simultaneously - meaning that documents and presentations can update in real time and be kept accurate for longer.
"We certainly have a lot of customers that have moved to the cloud over the last 10 months, that's happened en masse really. At the same time, we definitely have customers who have specific scenarios where they don't feel like they can move to the cloud", Spataro told The Verge.
What about Office LTSC?
"Without access to the cloud, Office LTSC [Long Term Servicing Channel - or its 'offline' mode] will include only a subset of the value found in Microsoft 365 Apps", Spataro writes.
"In contrast, Microsoft 365 will continue to get the latest innovations in modern collaboration, advanced security, and intelligent capabilities and ship them as soon as they are available."
How much does it cost, and when is it available?
There is no word yet on either pricing or availability for the full software for Office 2021. Microsoft 365 starts at £60 per year for one person, or £80 per year for up to six people. Office 2019 currently costs £250.
Register for free to continue reading
Registration is a free and easy way to support our truly independent journalism
By registering, you will also enjoy limited access to Premium articles, exclusive newsletters, commenting, and virtual events with our leading journalists
Already have an account? sign in
Register for free to continue reading
Registration is a free and easy way to support our truly independent journalism
By registering, you will also enjoy limited access to Premium articles, exclusive newsletters, commenting, and virtual events with our leading journalists
Already have an account? sign in
Join our new commenting forum
Join thought-provoking conversations, follow other Independent readers and see their replies