Reddit bans communities including 'Fat People Hate' as users say anti-harassment policies could be 'beginning of the end'
Communities including 'Fat People Hate', which posts pictures of overweight people and laughs at them, have been shut down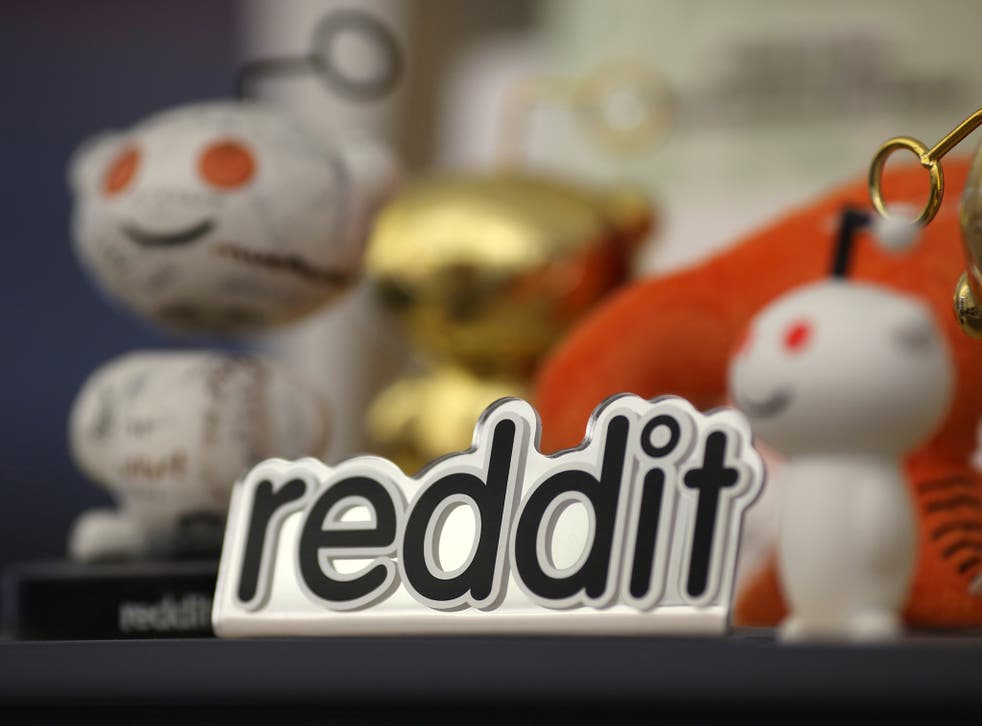 Reddit has banned a selection of its communities for harassing people, prompting fears that the site could be on the brink of collapse.
The social news site has stepped up its attempts to deal with the site's huge problem with abuse and harassment in recent months. But many users have complained about those efforts — claiming that they violate Reddit's central commitment to free speech.
The bans were met with claims that Reddit could soon end, with one member saying that "people will look back on this as the beginning of the end of Reddit". "I remember when Digg when down this road - it was about 5 minutes before I first created a Reddit account," they wrote — Digg was once a hugely popular social news site, inspiring the now similar Reddit, but has slowly died.
One of the most popular threads on the site this morning was a discussion about "good alternatives to Reddit". That was one of many discussions about the controversy that were on the front of the site.
"I'm sick of the politics and drama that is slowly creeping into every facet of the site," wrote SomebodySlime, who started the discussion. "What's a good alternative source of interesting videos, discussion, news or just cool shit that is lying around the internet?"
Five sites have been banned, the only busy one of which was "Fat People Hate", built to share pictures of overweight people and laugh at them.
Many users pointed out that other offensive Reddits continue to exist — like "coontown", where users laugh at and abuse black people. Interim Reddit CEO Ellen Pao replied to those questions, saying that "while we don't agree with the content of the subreddit, we don't have reports of it harassing individuals".
The bans were announced in a post on the site where moderators said that they were "banning behavior, not ideas".
"Our goal is to enable as many people as possible to have authentic conversations and share ideas and content on an open platform," the post read. "We want as little involvement as possible in managing these interactions but will be involved when needed to protect privacy and free expression, and to prevent harassment."
The post was written by Jessica Moreno, head of community and support, Ellen Pao, and founder Alexis Ohanian.
Pao has been leading the site's efforts to reduce harassment — and has received abuse and petitions asking her to step down in the aftermath. Special communities have been set up to mock the interim CEO — like "chairmanpao" — and they have not been shut down as part of the harassment crackdown.
Many of the sites users have blamed a conspiracy of "social justice warriors": political correctness campaigners who they claim are too easily offended. But some claim that will have the opposite effect, putting offensive content "all over Reddit", according to one user, rather than isolating it in particular communities.
As well as r/fatpeoplehate, reddit also banned a similar community called hamplanehatred; transfags and neofag, which centred around the gaming community; and shitniggerssay, which mocked black people.
Visiting any of the communities just shows a picture of a door covered in tape and the message that "this subreddit has been banned". "This subreddit has been banned for violating the reddit rules to keep everyone safe," the message says, along with a link to the rules.
Register for free to continue reading
Registration is a free and easy way to support our truly independent journalism
By registering, you will also enjoy limited access to Premium articles, exclusive newsletters, commenting, and virtual events with our leading journalists
Already have an account? sign in
Register for free to continue reading
Registration is a free and easy way to support our truly independent journalism
By registering, you will also enjoy limited access to Premium articles, exclusive newsletters, commenting, and virtual events with our leading journalists
Already have an account? sign in
Join our new commenting forum
Join thought-provoking conversations, follow other Independent readers and see their replies