Scientists invent double-sided solar panel that generates vastly more electricity
Back side of perovskite panel achieves more than 90 per cent of the efficiency of the front side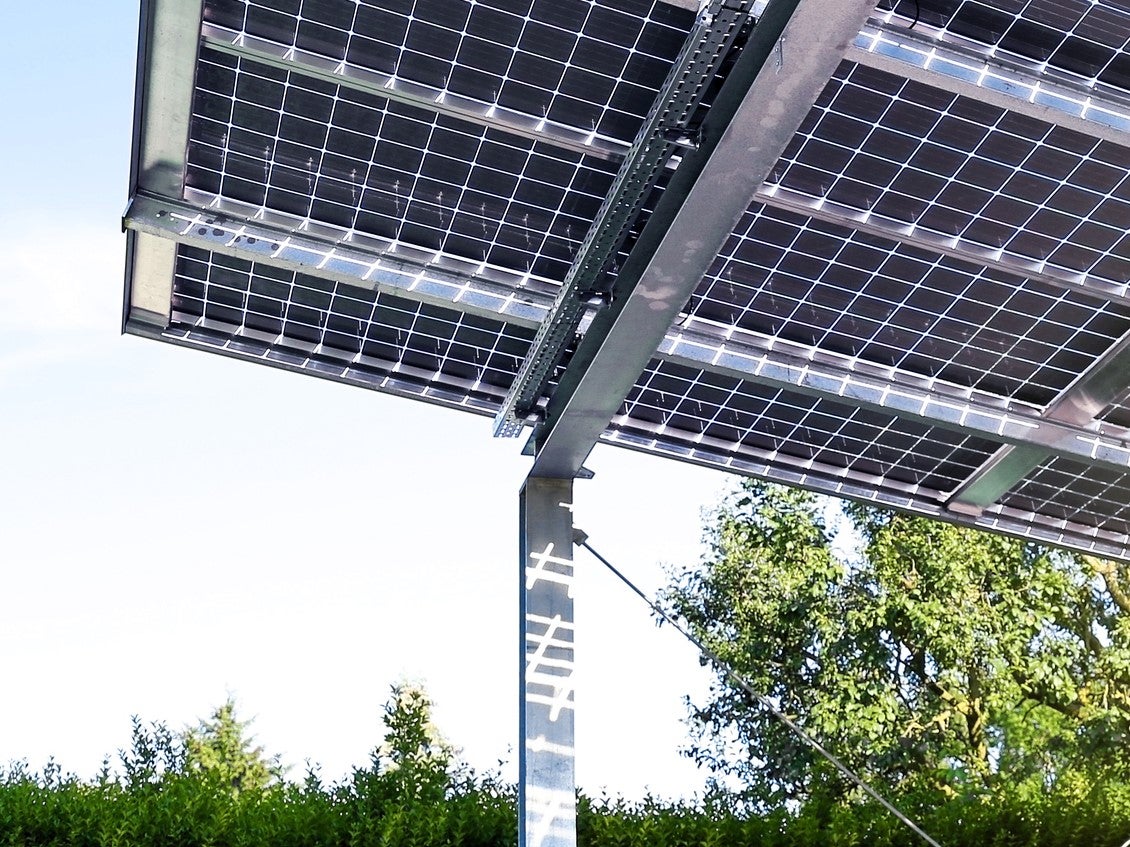 Researchers have invented a double-sided solar panel capable of generating electricity from the Sun's energy on both sides.
The bifacial solar cell, developed at the US Department of Energy's National Renewable Energy Laboratory (NREL), harvests reflected sunlight hitting the back of the device, offering an unconventional route to producing higher energy yields for less space and cost.
Typical advances to solar cell efficiency rates centre on iterative improvements to the side facing the Sun. This new approach could boost the energy harvesting capabilities of solar panels beyond their theoretical limit.
"This perovskite cell can operate very effectively from either side," said Kai Zhu, a scientist at the Chemistry and Nanoscience Center at NREL who led the research.
Current solar cell technologies, which use silicon as the semiconductor material, have an efficiency rate of around 26 per cent – higher than the 23 per cent achieved in lab tests by the front side of the new panel.
The back side of the panel, however, achieves an efficiency of about 91-93 per cent of the front, which offers up to 20 per cent more power overall when harvesting reflected sunlight.
Perovskite has become a key driver of solar cell advancements in recent years, breaking new efficiency records and providing new pathways to creating next-generation technologies.
Earlier this week, researchers unveiled perovskite-based solar cells capable of healing themselves when damaged by radiation in low-Earth orbit.
Tandem silicon-perovskite solar cells have achieved lab-measured efficiency of more than 30 per cent, and have a theoretical limit far higher than purely silicon cells. Rapid progress with their development has seen two separate startups announce commercial production of the next-generation panels.
Producing the bifacial solar panels would cost more than monofacial modules, however their capacity to produce more power could make them more economically viable over time.
The latest research was detailed in a study, titled 'Highly efficient bifacial single-junction perovskite solar cells', published in the journal Joule.
Join our commenting forum
Join thought-provoking conversations, follow other Independent readers and see their replies