Apple CEO Tim Cook defends encryption and protecting users from government surveillance
Cook said: 'I don't believe that the tradeoff here is privacy versus national security.'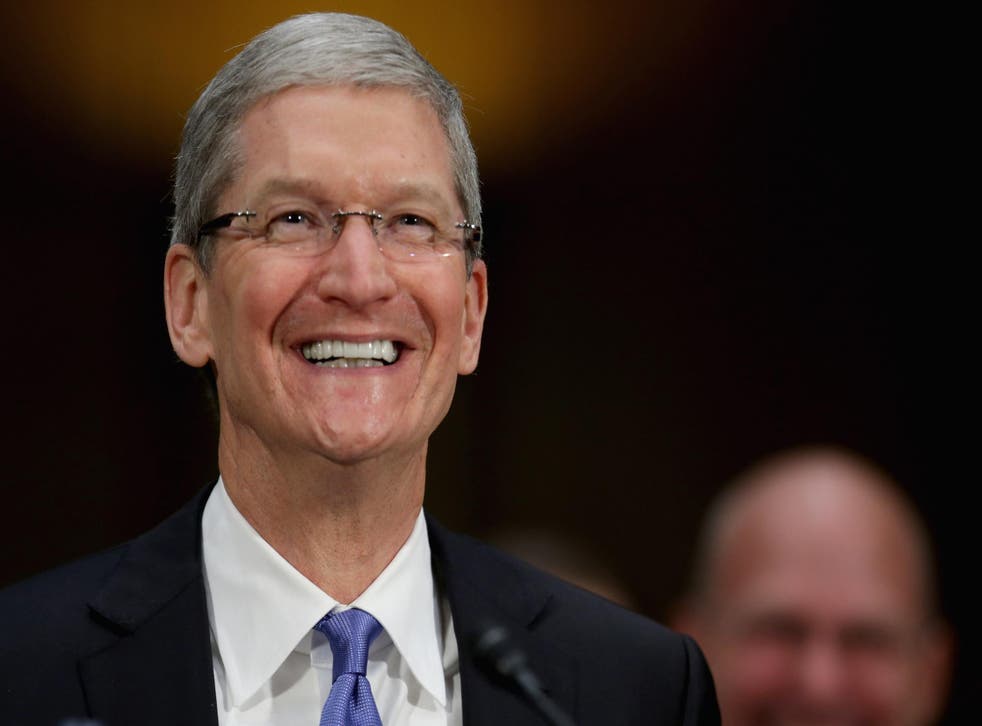 Apple CEO Tim Cook has defended his company's strong stance on user privacy, saying there should be no trade-off between privacy and national security.
In an interview with American news programme 60 Minutes, Cook said it is vital that every Apple user should have their private information protected from everyone, from hackers to government security agencies.
Speaking to Charlie Rose, Cook emphasised the sheer amount of private data that we now carry around on our smartphones.
"There's likely health information, there's financial information. There are intimate conversations with your family, or your co-workers. There's probably business secrets and you should have the ability to protect it," he said.
"And the only way we know how to do that is encrypt it."
In the age of online extremism, and in the wake of the Paris attacks, when it was widely (and incorrectly) believed that the terrorists used encrypted communications tools to organise, encryption and user privacy measures have come under attack from politicians.
A number of potential candidates for the American presidency, including Hillary Clinton and Donald Trump, have called for greater surveillance of online communications, and have hit out at companies that don't have a 'backdoor' in their encryption systems which would allow the government to access communications that are currently totally private.
Gadget and tech news: In pictures

Show all 25
Cook has repeatedly come out against the idea of a backdoor in Apple's products, and clarified his views in the interview.
"There have been people who suggest we should have a backdoor," he said.
"But the reality is, if you put a back door in, that back door is for everybody, for good guys and bad guys."
When asked about the "dilemma" of preserving citizens' privacy but still keeping them safe, Cook said: "I don't believe that the tradeoff here is privacy versus national security."
"I think that's an overly simplistic view. We're America. We should have both."
Apple, like all tech companies, is bound by the law - if the government produces a warrant for user information, they're required to hand that information over.
However, no-one but the user has access to encrypted data, like iMessages or content kept behind an iPhone password lock. Even if the government asked Apple for this kind of information they couldn't get it, because even Apple themselves can't access encrypted data.
This was proved in a recent federal trial in Brooklyn, when a judge asked for Apple's input after the US Justice Department requested that the company be forced to unlock an iPhone that was seized in an investigation.
In a brief given to the court, Apple's lawyers said forcing Apple do this, "absent clear legal authority to do so," would tarnish their brand.
But even if a warrant was produced, Apple said it would be impossible to unlock the iPhone, since the only way to unlock Apple devices running iOS8 or higher is to get the password from the device's owner.
While companies like Facebook and Google face constant criticism from privacy advocates for giving information to governments after being handed warrants, Apple's attitude to preserving privacy is shared by the company's highest executives.
Speaking to a tech conference earlier this year, Cook said: "We think encryption is a must in today's world. No-one should have to decide privacy or security. We should be smart enough to have both."
Register for free to continue reading
Registration is a free and easy way to support our truly independent journalism
By registering, you will also enjoy limited access to Premium articles, exclusive newsletters, commenting, and virtual events with our leading journalists
Already have an account? sign in
Register for free to continue reading
Registration is a free and easy way to support our truly independent journalism
By registering, you will also enjoy limited access to Premium articles, exclusive newsletters, commenting, and virtual events with our leading journalists
Already have an account? sign in
Join our new commenting forum
Join thought-provoking conversations, follow other Independent readers and see their replies