The Independent's journalism is supported by our readers. When you purchase through links on our site, we may earn commission.
How Twitter is becoming more like OnlyFans - and what that means for users
Twitter's 'Super Follow' feature might allow more paid pornographic content to rival OnlyFans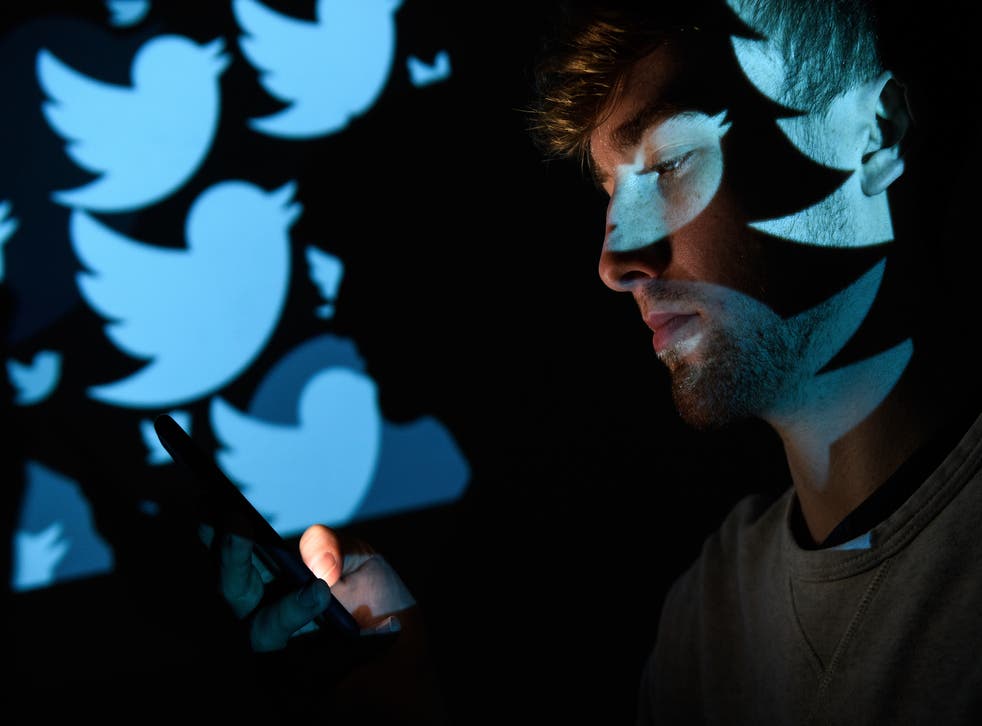 Leer en Español
There is an oft-repeated myth that, as the Avenue Q song famously says, "the internet is for porn". Figures as high as 30 per cent of the world wide web was said to be pornographic content – in fact, that number is less than one sixth of that.
But one way that the internet has changed the pornographic industry is making it more personalized. Social media, and the rise of services like OnlyFans where users pay a subscription to a particular adult entertainer, has turned these performers into stars with millions of followers paying to see their content – and letting the companies that support them take a percentage of profits.
As that trend continues, Twitter has announced "Super Follows". The feature means that creators will be able to charge a subscription to view their tweets and posts. They also get access to a "Communities" tool that works like Facebook groups.
Twitter made no reference to adult content in its announcement, and has not given guidance on what rules sex workers will face if they make use of the new feature. But Twitter is already notable among the major social networks in its permissive approach to pornography, and those users who use it to promote adult content are likely to embrace new ways of monetising that content.
Twitter's move into this space means it competes with OnlyFans, but also with Patreon and Substack – the company recently purchased newsletter service Revue to better achieve that goal. Creators often use their Twitter accounts to grow their followings and then monetise those users on other platforms, but the new changes are designed to keep at least some of that money with Twitter.
The same dynamic has happened for explicit content. Adult performers get almost all of their traffic from social media, converting followers and subscribers into paid supporters, often by sending fans from more public accounts on sites like Twitter to private and paid-for ones like OnlyFans.
(OnlyFans has become known for its association with sex workers, but makes its platform available to anyone. While it is used by everyone from musicians to chefs, it has become popularly known as a way for adult entertainers to sell their content to subscribers.)
Twitter is also distinct from other prominent platforms in that it does allow pornographic content, albeit not in the profile photo or header image. Facebook, and its subsidiary Instagram, does not allow nudity that shows genitals or female nipples – a decision that has been repeatedly criticised for sexism.
YouTube, similarly, bans "explicit content meant to be sexually gratifying", and Tumblr made headlines when its pornography-supporting community saw their content removed (with one-fifth of users leaving the site as a result.)
Reddit, by contrast, does allow pornography with various subcommunities for different kinks, and has no plans to ban it. TikTok, while banning explicit content, still has vast amounts of pornographic content and is also becoming more popular with adult entertainers. But there is a disparity of scale; YouTube and Facebook have significantly more users than TikTok, Reddit, and Twitter combined and with relatively little competition in the social media space, that means adult entertainers have relatively few outlets to share their content.
Does that mean there is going to be an influx of NSFW-content on Twitter? For adult entertainers, it depends on how it is implemented.
"I would like to see a clean interface that is user friendly and am very excited for this new feature. Twitter seems to be one of the last social media platforms where adult content is (somewhat) accepted", Annabelle Rogers, an adult performer with nearly 88,000 followers, told The Independent.
"For me personally, Twitter is the best way to promote myself so if I could monetize off my audience there it would be fabulous. It also helps me by not having to direct my audience to a new site and away from Twitter while simultaneously eliminating those who lurk around just to watch my free teasers."
Twitter could also offer more support for up-and-coming porn performers, especially following criticisms of OnlyFans' actions with celebrity entertainers. In September 2020, the actress Bella Thorn signed up OnlyFans – gaining 50,000 followers and earning $2m within a week – but caused a backlash for selling $200 photos where she claimed she would be nude. Thorn, however, was not, and thousands of subscribers demanded refunds.
In response, OnlyFans placed a cap on the previously unlimited amount that creators could charge, but many smaller performers said that they would lose a hefty chunk of the money they make, as they were unable to take custom requests from their viewers which would pay them more.
"OnlyFans only seems to support celebrities and influencers", Rogers added, and as long as Twitter's options worked without bugs, payment issues, and had a supportive customer service she could see many joining it. Savannah Solo, an adult performer with 177,000 followers on Twitter, told The Independent, also said that OnlyFans "seem to not be using much of that to make quality improvements for creators and users."
OnlyFans did not respond to The Independent's request for comment before time of publication.
However, simply existing is not enough for Twitter to siphon off prospective OnlyFans users. The app has been repeatedly condemned as a "toxic place" for women, especially women of colour, and although the company is taking steps to change that it is unclear whether it is ready to deal with the influx of issues that might come with increased pornographic content.
Moreover, OnlyFans is already a well-established name with features in place to protect both users and performers. "It's become almost normal to subscribe to OnlyFans creators as a go-to method for consuming Adult Content. There's a trust level with those consumers that many people just don't have with other adult sites, because OnlyFans doesn't market as an adult site", Solo told The Independent.
"They also age verify all Creators AND consumers, which gives me peace of mind that minors aren't subscribing to my page," she added.
"I would have to be 100 per cent sure that it would not jeopardize the main side of my account, as this is my main source of advertisement and traffic. I also don't think I have the energy to build another backlog on here. On my OnlyFans I have over 700 posts with close to 2000 pictures and videos, and it would take me forever to build that up on a new platform. Managing one OnlyFans page and inbox is already a full time job."
Twitter did not answer questions from The Independent about what percentage it would take from payments, the support it was going to provide against harassment, or its community features.
It also did not comment on shadow-banning, a practice whereby the company makes hashtags or handles difficult to search for without knowing the specific terms. Twitter claims that it does not do this, but does "rank tweets and search results", according to a blog post.
"There still seems to be a confusing line between what is and isn't accepted on Twitter's platform and I would like there to be more clear rules", Rogers said.
"Our purpose is to serve the public conversation. As a part of that work, we are examining and rethinking the incentives of our service – the behaviours that our product features encourage and discourage as people participate in conversation on Twitter", Twitter told The Independent.
"Exploring audience funding opportunities like Super Follows will allow creators and publishers to be directly supported by their audience and will incentivize them to continue creating content that their audience loves. Super Follows is not available yet but we'll have more to share in the coming months."
For new performers, there are also other factors deciding what platform they choose to upload content to. Natalie Kensington, an adult entertainer with 2,400 followers on Twitter, said that new tools like PocketStars – an OnlyFans competitor built by adult star Elle Brooke – that are designed with an awareness the difficulties sex workers themselves face are preferable.
"Twitter is obviously an amazing marketing and promotion tool, and OnlyFans has the advantage of being the most well-known in terms of NSFW content", Kensington told The Independent, but "it's much better for a sex work platform to be built by sex workers as we have the first-hand knowledge of exactly what level of work goes into it."
Brooke agrees, but told The Independent that she is "keeping an eye" on the development. "I think OnlyFans, Twitch and Patreon should be concerned. My gut feeling at this stage is that it is going to be catered for influencers, celebrities and online personalities such as gamers [but] if all the stars align, it could be highly convenient for sex-workers that predominantly promote through Twitter."
However, she said her company's ability to develop the necessary tools for performers without the potential concerns from investors is a significant advantage, adding that "if there is one thing running PocketStars has taught me, it's that our industry is far from 'normalised' within the corporate world!"
Register for free to continue reading
Registration is a free and easy way to support our truly independent journalism
By registering, you will also enjoy limited access to Premium articles, exclusive newsletters, commenting, and virtual events with our leading journalists
Already have an account? sign in
Register for free to continue reading
Registration is a free and easy way to support our truly independent journalism
By registering, you will also enjoy limited access to Premium articles, exclusive newsletters, commenting, and virtual events with our leading journalists
Already have an account? sign in
Join our new commenting forum
Join thought-provoking conversations, follow other Independent readers and see their replies