Virtual reality for all: Oculus Rift could sell 'at cost' thanks to Facebook acquisition
Facebook's financial clout will mean the VR hardware gets distributed as widely as possible
James Vincent
Thursday 12 June 2014 10:33 Comments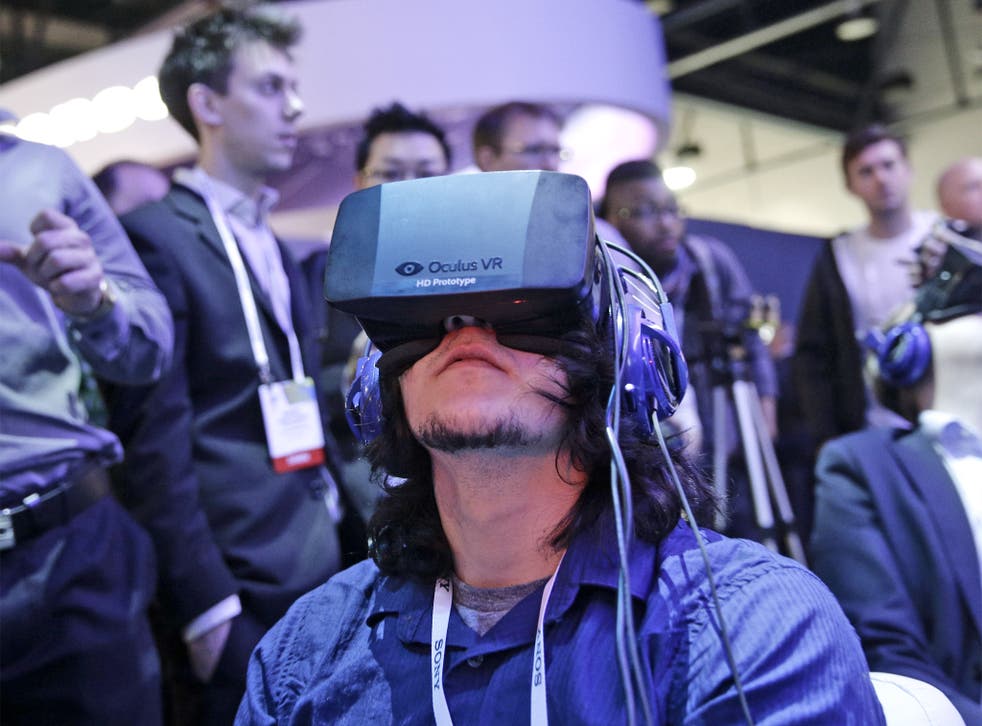 Although many fans of the Oculus Rift virtual reality headset were dismayed when the company was bought for $2 billion by Facebook, it seems that that the acquisition will have one major benefit: driving down the cost of the technology.
Oculus CEO Brendan Iribe said that thanks to Facebook's cash the company will be aiming to deliver the first version of the rift "at a lower cost" without a "high margin".
Iribe told Ars Technica that "Mark [Zuckerberg] especially, wants to bring the cost down, him more than me. I do, too, but at the same time we were planning to run a business, hopefully a break-even [or] profitable business off of this, not a money-losing business. Mark is much more in the mindset of 'Let's get this to scale with the best quality product at the lowest cost possible.'"
There's still no word on when the first consumer version of the Rift will be available but Iribe said that employees would be "disappointed" if it didn't hit shelves by the end of 2015. He also suggested that sales wouldn't be on the scale of popular consoles but the company was aiming for "north of a million units".
The virtual reality headset first came to mainstream attention in 2012 after raising more than $2 million on crowd funding site Kickstarter. Successive upgrades of the hardware have been praised by developers and gamers for their incredible immersion – including minimizing the delay between head movements and in-game vision.
Following his purchase of the company in March this year, Zuckerberg declared that virtual reality was the "platform of tomorrow" and could supersede the internet one day. This may be a long bet, but other tech companies have taken notice – Microsoft is rumoured to be working on its own product while Sony continues to pour money into its competitors, Project Morpheus.
Register for free to continue reading
Registration is a free and easy way to support our truly independent journalism
By registering, you will also enjoy limited access to Premium articles, exclusive newsletters, commenting, and virtual events with our leading journalists
Already have an account? sign in
Join our new commenting forum
Join thought-provoking conversations, follow other Independent readers and see their replies