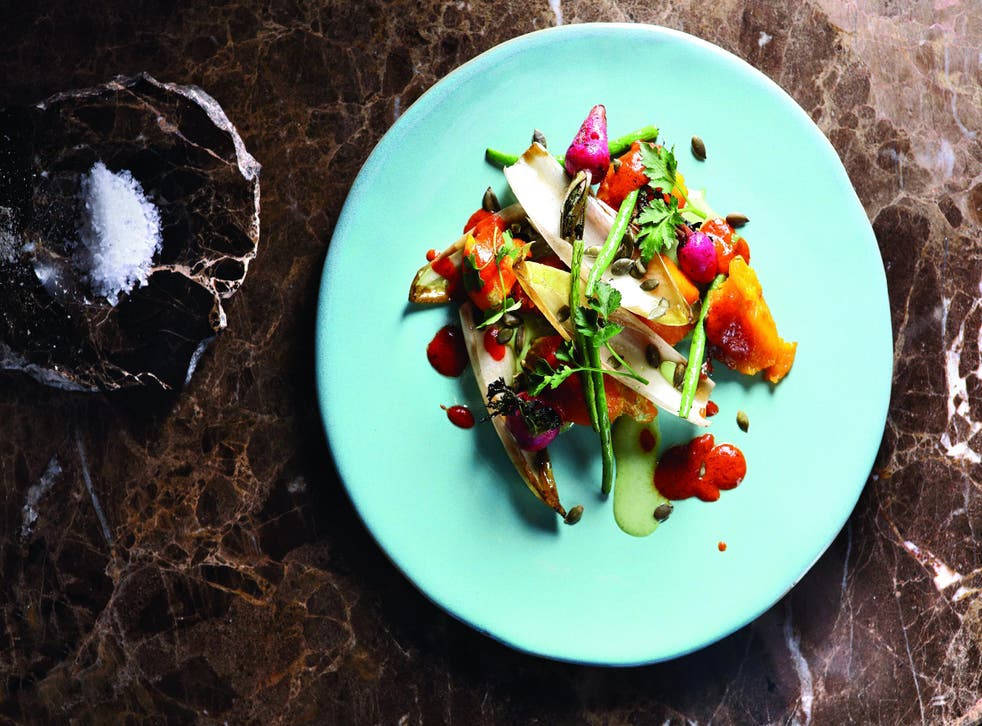 How Johannesburg became the foodie capital of South Africa
Move over Cape Town, there's a new big hitter on the food scene – and it's drawing inspiration from across the continent
Melissa Twigg
Monday 26 February 2018 09:40 Comments
South Africa's two biggest cities have a long fought case of sibling rivalry. But while beachy Cape Town may have won in the looks department, Johannesburg remains the business capital of the entire continent, giving it a pan-African cultural edge that wine farms and penguins can't beat.
Nowhere is this clearer than in the city's fast-evolving food scene. Overshadowed for years by Cape restaurants, drunk on views and international awards, Johannesburg's restaurants have been quietly developing behind everyone's backs.
Sub-Saharan cooking has never sparked an international hype in the way Asian or European food cultures have, which is one of the reasons why Johannesburg performs so woefully on those ubiquitous "best restaurant" lists.
But away from the forgettable white tablecloth establishments of the northern suburbs, the inner-city streets are rammed with Somali and Eritrean cafes, Mozambican piri-piri joints and Ghanaian restaurants, all serving a mix of spicy prawns, injera with chicken and baasto – the sticky, Somalian version of pasta.
"Jo'burg is a big, exciting, modern African city," says Anna Trapido who along with Mpho Tshukudu co-wrote South African food guide, Eat Ting. "You can go to an Ivorian restaurant at 2am or spend your afternoons exploring Little Ethiopia.
"It's a lovely melting pot, but you have to be prepared to think outside the box – you might be in a former brothel with wobbly chairs, but if the food is good then that's all that counts."
This proliferation of multicultural restaurants is partly due to the continent's infamous infrastructural issues. Johannesburg is Africa's flight hub, linking cities from the entire continent, and as a result international business owners often set up shop there.
On the other end of the scale, economic migrants pour in from the horn, bulge and heart of Africa, and make ends meet by selling sweet pancakes, spicy chicken and sticky rice.
"In typical Jo'burg way, it's all divided into lots of little communities," says Trapido. "In Kensington you'll find posh Ethiopian bistro restaurants, but I prefer Little Addis in the inner city, which is a lot less fancy.
"Eritreans often seem to open up in Pretoria, Somalians in Mayfair and the best Congolese places are all near Yeoville. I also love Baobab, a new Ghanaian place in Maboneng."
African chefs and mixologists are also now choosing Johannesburg as the launch pad for their new ventures. Coco Reinharz is from Burundi and recently opened Epicure in Sandton – a rum-focused bar and restaurant that sells food and drinks from around the diaspora, including Haiti and the Caribbean.
"I decided to base myself in Jo'burg because I wanted to be part of winning Africa," he says.
Swaady Martin-Leke is an Ivorian entrepreneur whose ornate pan-Africa teahouse, Yswara, sits on the ground floor of one of Maboneng's mining-era buildings and smells powerfully of hibiscus, jasmine and fynbos.
"Jo'burg has an almost mystical feeling for me," she says. "Mandela and Gandhi both lived here, and you really sense that."
But the city's food scene wasn't always this diverse. For years, Jo'burg was maligned as South Africa's culinary dead zone, offering neither the curries of Durban nor the seafood of the Cape, and making up for it with an endless succession of second-rate French bistros and Italian cafes.
While its pan-African restaurants are now world class, the city is still finding its feet when it comes to South African fare.
"Our food history was either misconstrued or really lacking, and it's because of a failure of acknowledgement of the various cultural groups that are indigenous to South Africa," says chef and food writer, Nompumelelo Mqwebu.
"This meant South African food was not promoted or developed, so farmers no longer grew the indigenous crops, or grew them for their own use only. But that will change as the culture changes."
Because while fynbos, cocktails and even biltong sushi are available around the city, South Africa – a country of 11 official languages – still has no real idea of what its national cuisine is.
South Africa in pictures: Rankin's view through a lens

Show all 10
Apartheid deemed any non-white tradition irrelevant, so the rich world of Cape Malay, Indian, Zulu, Xhosa and Khoisan cooking was routinely ignored. Some 22 years later, the country is still suffering from this legacy.
"A national cuisine is a product of a shared national culture – and this is something that is still in development in South Africa. What I can say is that nearly all South Africans across most social groupings share a love for red meat and cooking this over coals," says Jean-Paul Rossouw, who writes Roussow's Restaurants food guides.
"This is done both slow (potjie) and fast (the beloved braai)."
The return to traditional open-flame cooking has spread like wildfire around the city, from high end steakhouses like Marble in Sandton, to hipster joints such as Che in Maboneng: an Argentinian grill where the rich scent of meat pervades the room.
"For years, people from Jo'burg were content with mediocrity," says Steve Steinfeld, of "The Jo'burg Foodie" blog. "People didn't know they could and should expect better, but places like Marble are really raising these expectations."
But like any major world city, Johannesburg isn't immune to powerful food trends that are sweeping the globe, either – cooking with seasonal, local produce and reducing waste to an absolute minimum are getting big.
"The thing with all these trends," says Trapido "is that they are all rather derivative – in Cape Town the restaurants mimic whatever was big in London a few years ago.
"After all, foraging and nose-to-tail eating might be fashionable – but they are nothing new. That's just called lunch in Soweto."
Travel essentials
Getting there
South African Airways, British Airways and Virgin Atlantic fly from Heathrow to Johannesburg from £650 return.
Staying there
The View Boutique Hotel has doubles from £80, B&B.
Register for free to continue reading
Registration is a free and easy way to support our truly independent journalism
By registering, you will also enjoy limited access to Premium articles, exclusive newsletters, commenting, and virtual events with our leading journalists
Already have an account? sign in
Join our new commenting forum
Join thought-provoking conversations, follow other Independent readers and see their replies