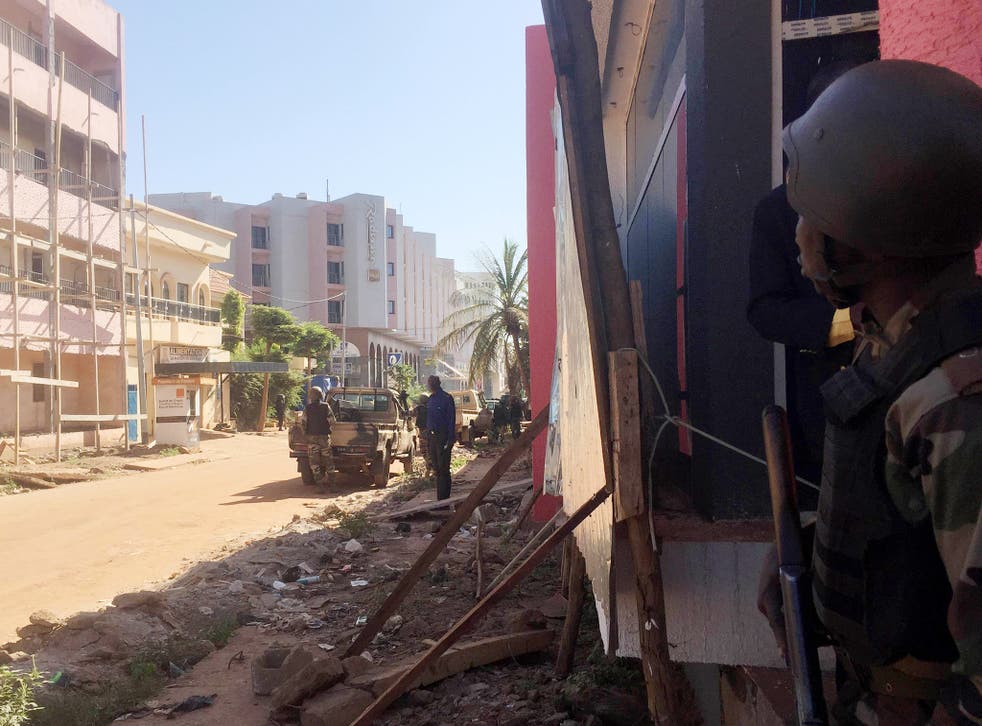 Mali Bamako hotel attack: A timeline of the country's terrorist insurgency
The deadly attack in the Malian capital of Bamako follows more than four years of increasing instability in the country
Gunmen have stormed a hotel in the Malian capital, Bamako, killing at least five people and taking 170 more hostage.
The two unidentified men entered the hotel at around 8am on Friday and a Malian army commander has claimed they shouted "Allah Akbar" or "God is great" as they opened fire on guards.
The attack is latest in a string of terrorist and insurgent attacks in the African country over the last four years.
The Mali hotel attack explained
Timeline
October 2011
People from the Tuareg, or Berber, ethnic minority group form the Azawad National Liberation Movement (MNLA) and began an insurgency against the Malian government in the north.
Many Tuareg people had returned from fighting against Colonel Gaddafi in Libya - taking their weapons home with them.
Mali's Tuareg people, who make up 10 per cent of the population, have complained they have marginalised by the southern government.
March 2012
The army stage a successful coup against the government after months of frustration over its handling of the rebellion.
President Amadou Toumani Touré is later forced into exile during negotiations to restore democracy.
Meanwhile, Tuareg and al-Qaeda linked forces seize control of the north of the country.
June 2012
Islamist groups capture Timbuktu, Kidal and Gao from Tuareg rebels in the centre of the country and begin to destroy its ancient manuscripts and Muslim shrines.
January 2013
The French military begins operations against Islamist militants in the north after plea for help from Malian government.
Islamist fighters encroach further south raising fears they will capture Bamako.
In pictures: Mali Radisson hotel attack

Show all 20
June-July 2013
A peace deal is signed with Tuareg rebels and 120,000 UN troops take over responsibility for pushing out the Islamists after seizing back northern towns.
December 2013
The peace deal with Tuareg rebels breaks down.
July-December 2014
France launches a new attack on the Sahel desert to route out Islamists and claims to have killed over 200 jihadists.
March 2015
A masked gunman kills five people in a machine-gun and grenade attack in Bamako.
November 2015
Masked gunmen take 170 hostage in a hotel in the capital.
For all the latest information on the Mali hotel siege, follow The Independent's live updates.