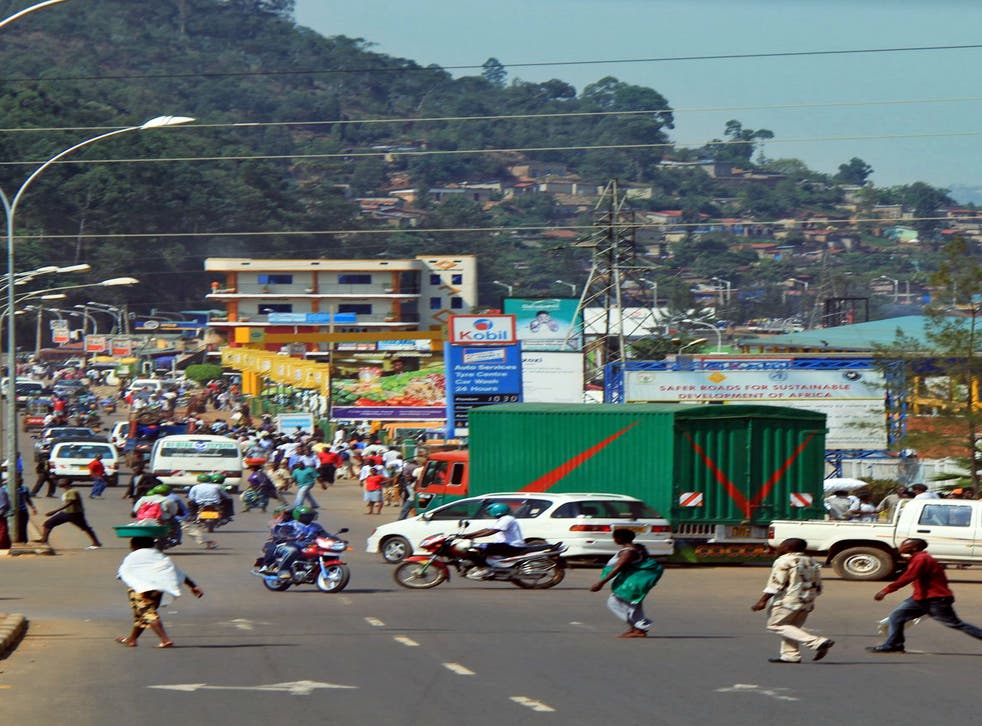 Rwanda's renaissance
Kigali Genocide Memorial stands high on a hill overlooking the city, a reminder of Rwanda's darkest days. I first visited shortly after it opened 10 years ago, and left in tears. This time, I left in hope.
Tomorrow marks the 20th anniversary of the assassination of Rwanda's President Juvénal Habyarimana, when his plane was shot down by a missile attack over Kigali. His murder triggered a devastating genocide that saw almost a million people, mostly Tutsis, brutally murdered by the Hutu majority in the space of 100 days.
Today's Rwanda is almost unrecognisable from the ghostly shell that survived the relentless wave of brutality. Now one of the world's fastest growing economies, it's the country's emotional rather than financial recovery that is its true miracle. Naturally, for some, reconciliation is acutely painful, particularly in rural villages where survivors live alongside their loved ones' killers. But during my two-week visit, I saw a country moving on together with astounding grace and dignity. The scars of the genocide are beginning to heal.
Every year in April, commemorations called Kwibuka take place across Rwanda, crucial to its healing process providing time for remembrance, reflection and reconciliation. Built by UK charity The Aegis Trust, the Kigali Genocide Memorial is central to these commemorations. This year, the theme for Kwibuka20 is, appropriately, "Remember – Unite – Renew".
Visiting Rwanda

Show all 4
It might seem an unlikely tourist attraction but the memorial is in fact a beautiful, peaceful haven. Walking around its gardens amid birdsong and the heady smell of roses, I saw local men and women sitting quietly. Some smiled at me; one man nodded and simply said "Welcome". Three vast concrete graves fill the lower gardens, one of which has a glass window revealing rows of white crosses on grey cloth covering coffins with dignity. A wall of names will eventually list the 250,000 victims buried here.
Inside the museum, the first room explains the history of Rwanda's genocide using simple but powerful displays, starting in 1916 when Rwanda's Belgian rulers introduced ethnic classifications differentiating the influential Tutsi, whom they favoured, and the Hutu majority. Hutu resentment eventually erupted into riots in 1959 when 20,000 Tutsis were killed and thousands more were forced to flee the country. The Hutus came to power after independence in 1962, but 30 years on, with government support weakening, exiled Tutsis planned their return, forming the Rwandan Patriotic Front with current president Paul Kagame as leader. The early 1990s witnessed unrelenting state propaganda and indoctrination aimed at dehumanising Tutsis, likening them to cockroaches that needed eradicating. As a result, the state contrived to turn ordinary people into murderers. Rwanda was waiting to explode, and it did so the day after that fatal plane crash.
As we walked around the Children's Room dedicated to young victims, only the sound of visitors' stifled crying broke the silence – the sadness of unfulfilled lives hits hard. Large images of children, like Francine, adorned the room. She looked beautiful, with a beaming smile and bright almond-shaped eyes. Beneath her photograph were a few brief facts. She was 12; her best friend was her sister Claudette; her favourite sport, swimming; and her cause of death: hacked by machete. The next room revealed masses of family snaps of white weddings, newborn babies, proud parents: ordinary people, who met extraordinary deaths. The words "Rwanda was dead" weighed heavy at the end.
But today's Rwanda is very much alive and nowhere is the country's new lease on life more evident than in Kigali. Sprawled over several hills, the capital, like the rest of the country, is almost squeaky clean, the consequence of Umuganda, when everybody spends the last Saturday morning of each month working together to enhance their communities.
I stayed at the Hôtel des Mille Collines which stands proudly in the centre of the city. This was the real-life setting for the 2004 film Hotel Rwanda, where manager Paul Rusesabagina sheltered more than a thousand people during the genocide. With elegant gardens and chic décor of monochrome and modern art, it gives little away about its past other than a small memorial. A local institution, it's always attracted the city's elite: the pool bar was full of smart professionals as I sipped my cocktail at sunset.
With shiny new shopping malls full of well-stocked supermarkets, trendy coffee shops and boutiques, and towering glassy office blocks surrounded by immaculate flowerbeds and hedgerows, downtown Kigali is smart and pristine. But missing that African urban vitality that I love, I went to explore Nyamirambo, the city's oldest, predominantly Muslim and most vibrant quarter.
"Nyamirambo is filled with people from different countries, from Senegal, Mali, DRC ... They're really good tailors and hair-braiders, so locals from all over the city come here and you can eat and drink anytime, day or night – we've got the best cooks in town!" Marie-Aimee Umugeni enthused. She was my guide on a walking tour of the neighbourhood, the fees for which help fund her work at Nyamirambo Women's Centre, educating and empowering local women.
Aminatta, an elegant lady who works at the centre, proudly demonstrated that famous Nyamirambo cooking for us, creating a tasty vegetarian meal of fried green bananas, sweet potatoes, cassava and a garlicky spinach-type dish called dodo.
With her easy, natural charm, Marie-Aimee showed me the soul of the city. As we ambled around Biryogo market, ladies grinding cassava, embroidering bedcovers or selling fruit and veg stopped to chat or share a joke with us. We called into a hair salon, a tailor's shop and a local café, all brightly painted, enjoying African beats and soaking up the vibe on the cobbled streets throbbing with life.
On Monday, the streets of Kigali will be full of life too, in stark contrast to 20 years ago. Kwibuka20's commemorations include a Walk of Remembrance through the city, a candlelit vigil and the lighting of the Flame of National Mourning at the Genocide Memorial.
"Kwibuka is important for us all to remember together," my guide Arthur had said. "We all say genocide must never be allowed to happen again. We're bonded now: and we're stronger together." Kwibuka20's theme, Remember – Unite – Renew, is truly fitting.
Getting there
Cox & Kings (020-7873 5000 coxandkings.co.uk) has a six-day trip to Rwanda priced from £2,495pp including flights with Kenya Airways via Nairobi, transfers, mountain gorilla tracking at Volcanoes National Park, a tour of the Kigali Genocide Memorial, accommodation at Hotel des Mille Collines and Mountain Gorilla View Lodge, and some meals. Gorilla permits are also included in the cost.
More information
Register for free to continue reading
Registration is a free and easy way to support our truly independent journalism
By registering, you will also enjoy limited access to Premium articles, exclusive newsletters, commenting, and virtual events with our leading journalists
Already have an account? sign in
Join our new commenting forum
Join thought-provoking conversations, follow other Independent readers and see their replies