7 family-friendly things to do in Barbados
Go beyond the beaches for an action-packed holiday on this Caribbean island
Wednesday 28 June 2017 14:00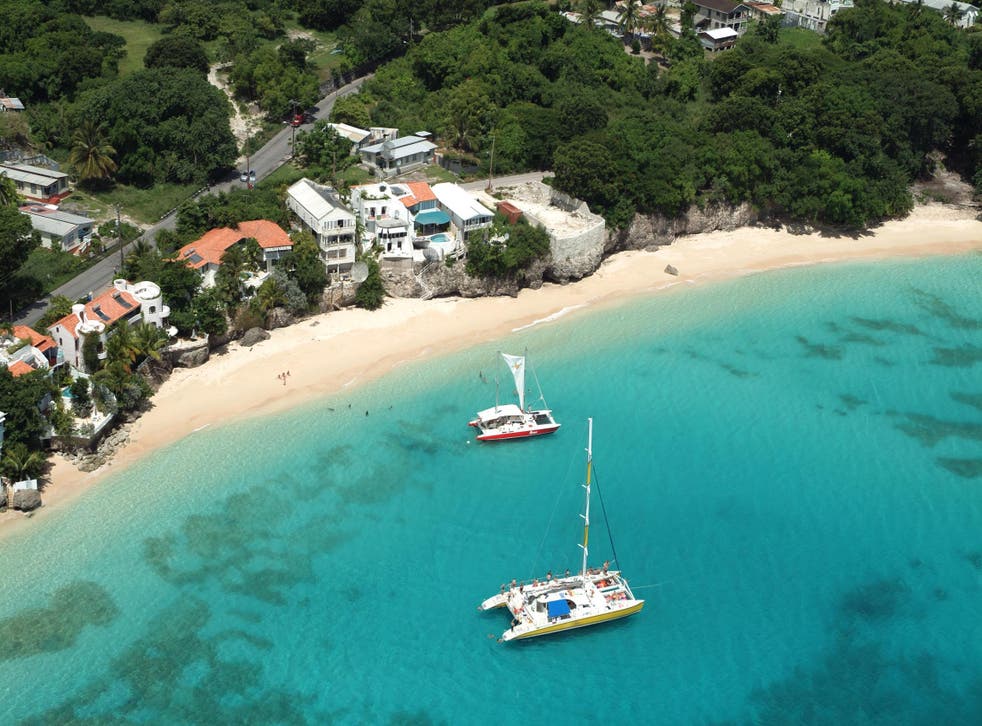 It's easy to understand all the fuss about Barbados's beaches: miles and miles of white powder sand and pristine turquoise coves. But beyond the beaches, this much-loved Caribbean island offers delectable cuisine, a thrilling roster of activities, a Unesco World Heritage-listed capital and a lush interior dotted with beautiful gardens. And it's something of an insider's secret, but Barbados is a particularly brilliant family destination, with some of the most family-friendly hotels in the entire Caribbean. Plus, it offers activities and day trips that are perfect for larger groups and a variety of ages.
Here's our pick of the very best of Barbados's day trips for families.
1. Catamaran cruise
Sail from Unesco-stamped Bridgetown down the western coast of Barbados, stopping off to swim with sea turtles, snorkel coral-covered wrecks, and to enjoy a picnic lunch surrounded by the waves.
2. Atlantis Submarine
This not-to-be-missed experience transports you to a shipwreck 130ft below sea level, which is teeming with fish and resplendent with coral. A wonderful way to get the whole family underwater, and up close and personal with marine life.
3. Black Pearl Jolly Roger cruise
Indulge all your Pirates Of The Caribbean fantasies on this themed boat excursion. In between snorkelling through wrecks and swimming with turtles, learn to swing on the rope and walk the plank, before feasting on a barbecue lunch.
4. Cricket at Kensington Oval
During cricket season, have some good, old-fashioned Caribbean fun in the Party Stand, which has its own beach and giant beach toys. Or, for a short and sweet introduction to the game itself, opt for a Twenty20 match - a condensed, action-packed version of the real thing.
5. Harrison's Cave
This dramatic underground cave system is beautiful, eerie and enlightening - and best navigated on board a guided tram. Your little ones will love it.
6. Island Safari
Jump into a 4x4 and take a jeep safari to the island's most exciting and off-the-beaten-track locations. Or perhaps leap into a powerboat and explore isolated coves and find secret beaches. Barbados is an island that rewards explorers, so it's worth getting off the tourist trail.
7. Stand up paddleboarding
This peaceful, meditative sport has recently taken hold in Barbados, allowing paddlers to reach secluded bays and explore the coastline by gliding over crystal-clear waters.
Until 31 October 2017, under 16s stay free in participating hotels, and play for free at participating attractions in Barbados. Visit brilliantbarbados.com for more information. Terms apply.
Register for free to continue reading
Registration is a free and easy way to support our truly independent journalism
By registering, you will also enjoy limited access to Premium articles, exclusive newsletters, commenting, and virtual events with our leading journalists
Already have an account? sign in
Register for free to continue reading
Registration is a free and easy way to support our truly independent journalism
By registering, you will also enjoy limited access to Premium articles, exclusive newsletters, commenting, and virtual events with our leading journalists
Already have an account? sign in