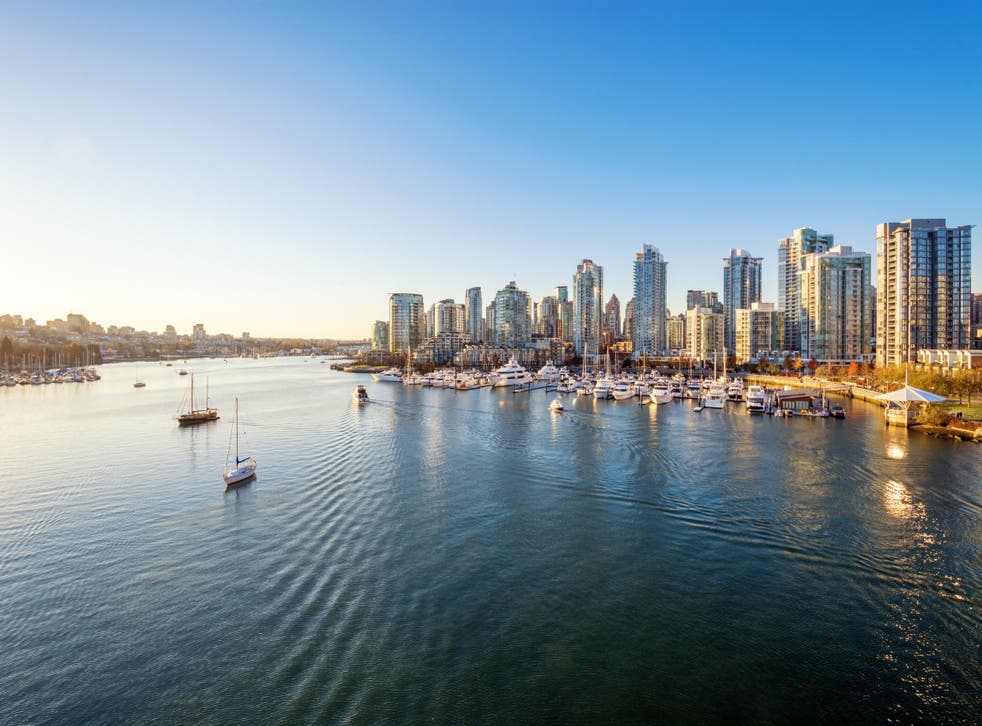 Prince Harry and Meghan Markle: Why we should all move to Canada now
If it's good enough for Harry and Meghan...
How to move to Canada. Surely one of the world's most Googled phrases today, as Harry and Meghan announce they are stepping back from being senior royals to split their time between the UK and North America. (We're presuming Canada, given they just spent six weeks over Christmas holed up in Vancouver.)
But what does the Great White North have over its American cousin? Here are eight things to start you off.
It offers even more epic road trips than the US
Route 66? Pfft. Canada's vast, epic landscapes easily rival those of its friend to the south, and some even carry nifty little bonuses like being able to see the northern lights. You can even translate the ultimate yee-hah experience of touring in an RV to the Canadian tarmac. Read our guide to road-tripping around Canada here.
Why we should all go to Canada

Show all 8
It's got friendly big cities
Big cities, however exciting, can be daunting, off-puttingly busy and unfriendly – and we're the first to admit London falls into all these categories. But in Canada, even its biggest, hippest urban centres – Toronto, Montreal and Vancouver – are pleasant, easily navigated and populated with people who don't balk at giving strangers directions. We've got comprehensive guides to all three here, here and here.
There's top skiing and snowboarding
The Canadians are a hardy, outdoorsy bunch, so little wonder they have ace snow sports facilities, including one of the largest ski resorts in all of North America, Whistler (where you can also experience this epic cable car ride).
It brings real meaning to "the great outdoors"
There's a reason you'll find the majority of Canadians decked out in checked shirts and boots whether at home or out on the town – that aforementioned outdoorsiness is in the blood. A trip to Canada wouldn't be complete without a spot of wild camping, canoeing, hiking or biking somewhere suitably rugged – be that moose-viewing from the comfort of your canoe in Algonquin Provincial Park, rafting the Shubenacadie tidal bore in Nova Scotia, taking to the tundra by the small town of Churchill to see the polar bear migration, hiking parts of the Trans-Canada trail or biking Mount Fromme and Mount Seymour in North Vancouver.
The maple syrup obsession needs to be seen to be believed
Canadians put maple syrup in and on everything. Whether it's pancakes, coffee, beans or bacon, there's maple syrup slathered all over it. Come winter, they're even more obsessed with maple taffy, which involves pouring boiling maple syrup onto snow so that it hardens into a lickable maple syrup lolly. Check out the "sugar shacks" of Quebec, where the spring maple harvest sees these rural restaurants stage epic feasts centred on the sticky nectar.
They make the most of winter
Temperatures can hit -40C on a harsh winter day in Quebec City. You'd think this would see everyone hunker down at home until springtime, but seems the cheery Canadian spirit cannot be beaten, and they all head outside for winter-themed festivals instead. See Quebec's Winter Carnival – which involves snow tubing and snow bathing (brrr) – and igloo raves in Montreal.
It makes world-class booze
British Columbia's Okanagan Valley is fast becoming a worthy rival to Napa, offering world-class wines and boutique vineyards aplenty, and some of Canada's hottest weather. Canada is also known for its "ice wine", made using frozen grapes, and super-sweet whiskey flavoured with – what else? – maple syrup. Check out cool Vancouver Urban Winery for grapes with a side of hipster, too.
You can cruise around the Arctic
Canada offers once-in-a-lifetime cruises into the Arctic, visiting Inuit communities and frozen islands, and spotting polar bears, whales and glaciers along the way. Many of these cruises are proper, life-affirming expeditions, though they can go awry – as our travel correspondent Simon Calder found when he spent £1 a minute on a Canadian cruise he came to term "North Korea on Sea".
Join our new commenting forum
Join thought-provoking conversations, follow other Independent readers and see their replies