Discover Portland's smartest places to shop
From unique boutiques to a Saturday Market, Oregon's largest city has plenty of places perfect for a little retail therapy – at tax-free prices
Wednesday 03 May 2017 13:11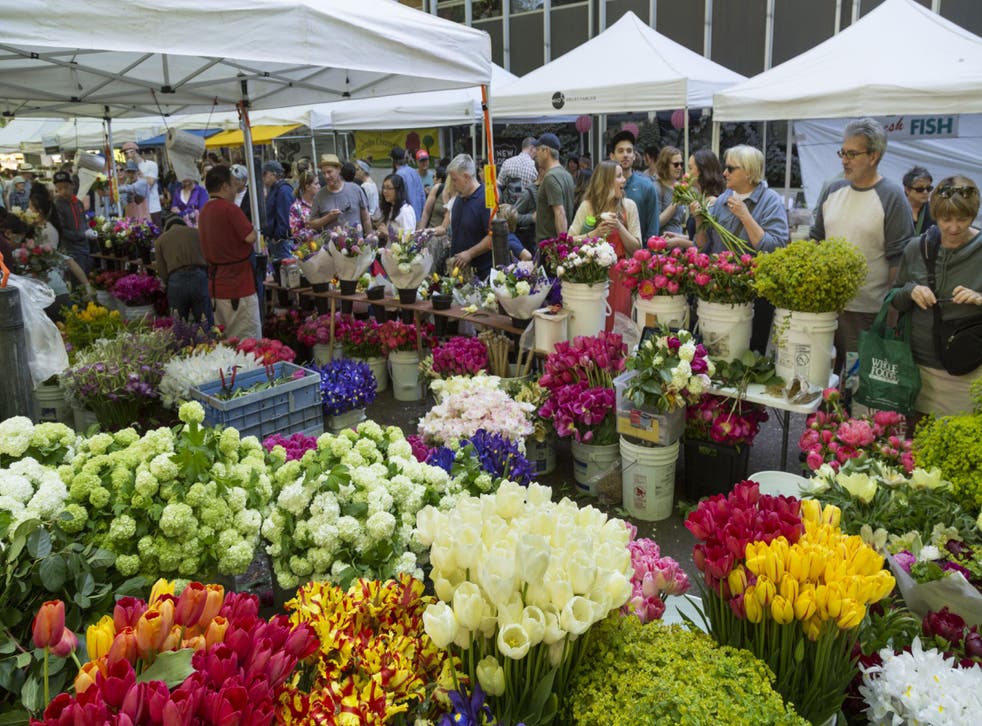 In an ever more global environment where chain stores and big brands are king, finding something unique or unusual can often be quite a challenge. Some cities, however, take shopping way beyond the everyday. So, if edgy and original are more your bag than humdrum and ordinary, the retail scene in Portland, Oregon, should be right up your street.
Portland, in America's Pacific Northwest, has a wealth of unique shopping options – with the added attraction of being sales tax free (Oregon is one of just five tax-free US states). The city is renowned as a hotbed of creativity and innovation, with some areas being particularly rich in locally made and designed finds. The West End and Pearl District, both on the fringe of Downtown's retail core, are home to a huge range of shops, boutiques and dining that won't be found anywhere else.
Leading the way among these is Powell's City of Books (the world's largest independent bookstore) alongside plenty of made-in-Portland clothing, accessories and homewares. The area is also strong on galleries and design stores selling works from up-and-coming and established local artists.
Shop local
Local brands to look out for include Danner (footwear), Haunt (apparel), Quin (confectionary) and Will Leather Goods, all of which have standalone stores in this part of town. Also, don't miss boutiques such as Frances May, Tender Loving Empire and Radish Underground, which offer curated collections of local looks.
More made-in-Portland buys can be found at the weekly Saturday Market, the country's largest arts and crafts fair. Its 250 vendors offer artworks, apparel and all sorts of gifts, with live music to entertain and lots of street food on which to graze. Creative shoppers can go one better at Art Design Portland, an artisanal workshop offering maker classes to create truly bespoke, one-of-a-kind handmade gifts.
High street style
Of course, Portland's shopping scene also extends to the mainstream. The city is the birthplace of Nike, and Downtown is filled with flagship stores and household names. Department stores and outlet malls complete the picture of retail nirvana – all, of course, at prices you'd expect from the country's largest tax-free shopping haven.
Better yet, Portland becomes easier to reach on 26 May, when Delta Air Lines launches the very first non-stop flights from London Heathrow, in partnership with Virgin Atlantic. Visit delta.com to book your flight and plan your Portland shopping spree for big-name brands and only-in-Portland finds worth crossing the pond for.
Register for free to continue reading
Registration is a free and easy way to support our truly independent journalism
By registering, you will also enjoy limited access to Premium articles, exclusive newsletters, commenting, and virtual events with our leading journalists
Already have an account? sign in
Register for free to continue reading
Registration is a free and easy way to support our truly independent journalism
By registering, you will also enjoy limited access to Premium articles, exclusive newsletters, commenting, and virtual events with our leading journalists
Already have an account? sign in