St Helena finally opens 'the world's most useless airport'
As St Helena gets an air link for the first time in its history, Diane Selkirk explores an island on the cusp of tourism – and sees what the community is doing to shield itself from its side effects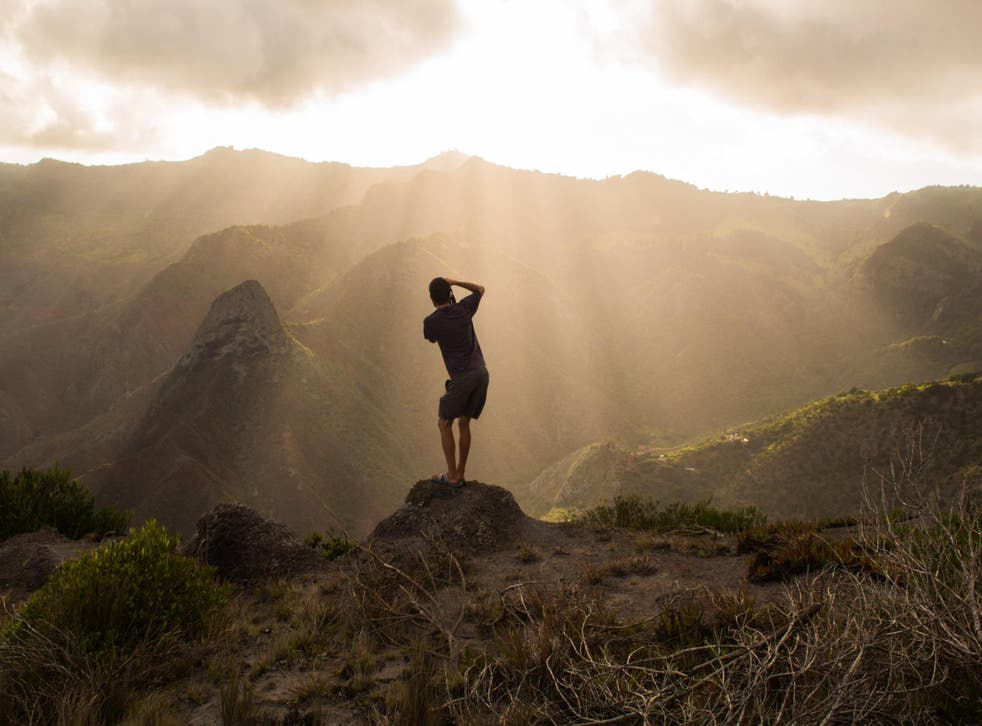 The long line snaked through security in St Helena's new airport. The lady in front of me had large sewing scissors in her bag, while the man behind made all sorts of alarms go off. Despite the crowd, there was going to be no plane today – or, in fact, any commercial plane for months. Instead, the airport was filled with giddy locals learning how it feels to fly.
As a remote mid-Atlantic island which has only ever been accessed by ship, St Helena's preparations for air service go much further than building the airport that's been dubbed the "world's most useless"; it's about tourist- and airport-proofing an entire culture.
With a population of 4,500 locals – who call themselves Saints – made up of the descendants of "sailors, settlers and slaves" from Europe, Asia and Africa, St Helena evolved its culture, cuisine and dialect in near-isolation. Mobile service only came to the island in 2015 and internet is slow and costly enough that only the most dedicated teenager keeps up on celebrity gossip. The result is that the rugged island is "delightfully weird", as former director of tourism Chris Pickard says. "We have traditions that are so odd, I occasionally fear people will make fun of them."
Life on St Helena before mass tourism arrives

Show all 18
This fear is just one of the concerns that come with the start of air service – flights begin from Johannesburg on 14 October, almost a year and a half after the first failed attempt. Lisa Phillips, the Governor of St Helena and the equally remote islands Ascension and Tristan da Cunha, told me that aside from the risk of losing the isolation which makes St Helena so unique, "some people worry that the benefits of the airport will not be felt by everyone".
For most on the island, the airport is a source of pride. I got a sense of this on my visit while exploring the island with popular octogenarian tour guide Robert Peters. Peters spent the day regaling us with stories from the island's past, showing us everything from Napoleon's home and tomb (he was exiled here) to the fields of flax which once formed the island's main industry, before it became reliant on UK assistance.
Having been taken around cliff-top lookouts, through lush forest and past idyllic farmland, we set off past one of the world's most remote golf courses and down a desert road. Stopping when we reached construction equipment, he pointed out the rugged lunarscape of the airport: "Isn't it beautiful?"
It took moving eight million cubic metres of rock, filling a valley and £285m of UK government money to build the controversial airport. The 10 by five-mile island has virtually no flat space – even the capital, Jamestown, is wedged in a volcanic valley, with the narrow streets and colourful 17th-century buildings constrained by cliff-top fortifications.
But space for the airport wasn't the only thing the island needed to create in order to greet an expected 2,300 tourists in 2018. Hotel capacity has been increased from a few dozen to 160 rooms, thanks to the building of the boutique Mantis property, scheduled to open next month, and the refurbishment of Bertrand's Cottage guesthouse in Longwood. A tourism training centre opened in 2017 and even a few local laws have been rewritten – ending the tradition of shop closures on Sundays and permitting alcohol sales on Christmas and Good Friday.
Altering traditions might seem like the first step in changing a place, but Saints have a clear idea of what can happen when you don't protect what makes you special. In 2016, scientists were surprised to discover that some of the world's whale shark population mate here from November to March – a behaviour they previously knew little about. A Marine Protected Area established last year will help protect the huge creatures, as well as the island's historic wrecks and its spectacular diving and fishing.
"The attraction of St Helena is the uniqueness that comes from its remoteness," Phillips explains. Because of that, the island is putting in measures to protect heritage buildings and landscapes. They're also creating an international Dark Skies Park, controlling light pollution to give visitors a chance to see the skies the way Edmond Halley did when he mapped the southern skies in 1676 from his St Helena observatory.
Everyone on St Helena has a favourite walk, viewpoint, diving site or fortification. Phillips' special place is the newly restored High Knoll Fort, where she likes to watch the sunset. "You can see the whole of the island from there as well as the coastline," she says. "It gives me a sense of how I really am in the middle of the South Atlantic Ocean. At night, the stars are absolutely stunning."
As the island gears up for the arrival of flights, I can't help but think back to the day I attended the training session in the airport. And I remember leaving the waiting room, walking out on the tarmac – and finding a catch in my throat as we pretended to leave.
Travel essentials
Getting there
Flights to St Helena will be operated from Johannesburg, via Windhoek in Namibia, with Airlink on new Embraer E190s. They'll run every Saturday with a flight time of six hours. Return fares from £846.
Staying there
The Mantis St Helena will open November 2017 with 30 rooms spread over the 1744 East India Company Officers Barracks and a new building. Doubles from £210, B&B.
More information
The RMS St Helena will retire once the airport is fully open, but reservations are still being accepted until the end of the year. Return fares from Cape Town start from £860.
Register for free to continue reading
Registration is a free and easy way to support our truly independent journalism
By registering, you will also enjoy limited access to Premium articles, exclusive newsletters, commenting, and virtual events with our leading journalists
Already have an account? sign in
Register for free to continue reading
Registration is a free and easy way to support our truly independent journalism
By registering, you will also enjoy limited access to Premium articles, exclusive newsletters, commenting, and virtual events with our leading journalists
Already have an account? sign in
Join our new commenting forum
Join thought-provoking conversations, follow other Independent readers and see their replies