'One million fewer British visitors to the US' predicted as prospective tourists react to Trump's victory
 American travel industry alarmed at the prospect of a 'Trumpaggedon' boycott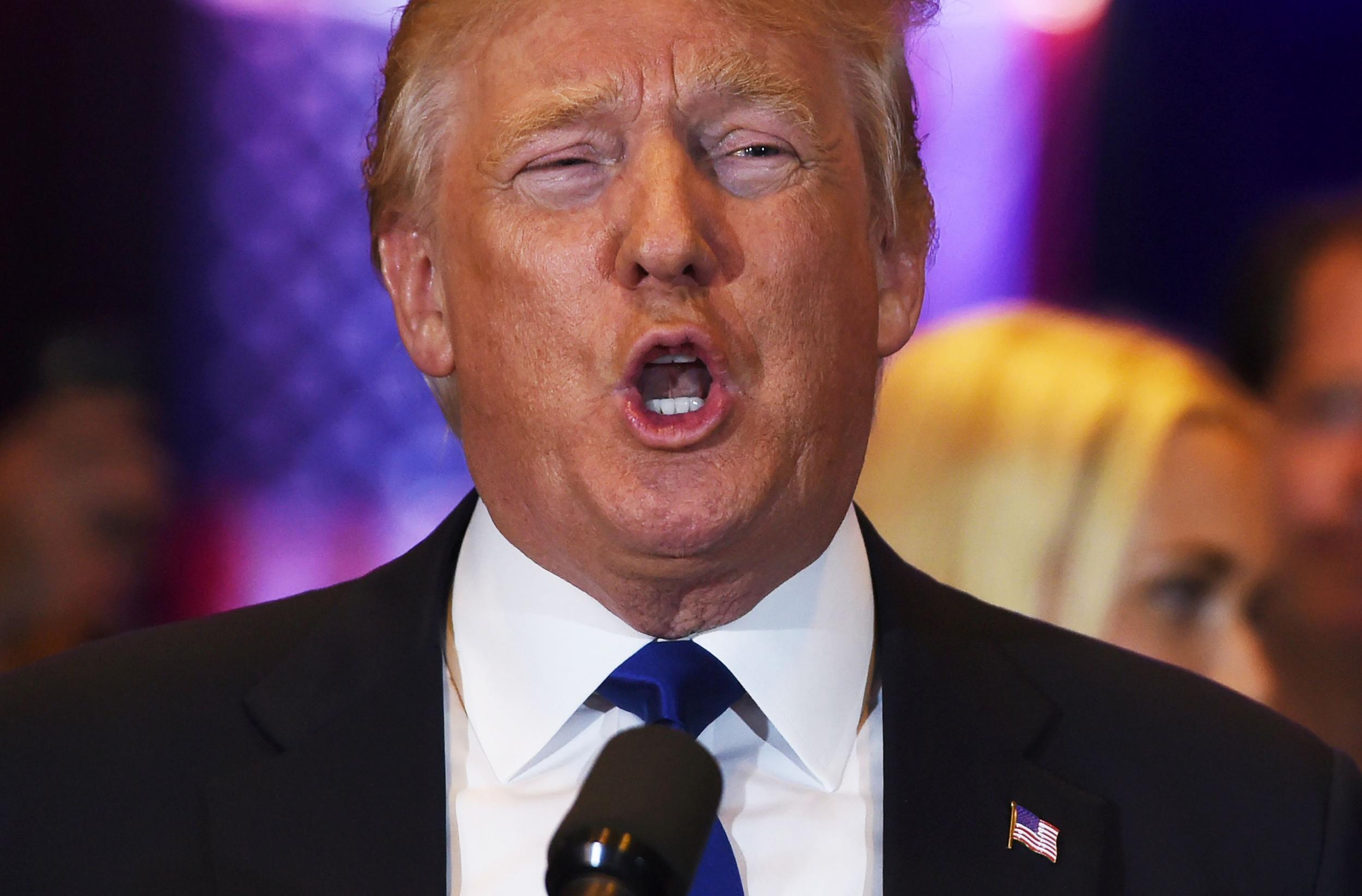 The largest presence at the annual global travel event is from America, with hundreds of representatives from states from Florida to Alaska.
As the show opened, many were studying their smartphones intently as though they were seeking a different result to the presidential election.
One stand was notably empty: Trump Hotels, which was being used only as the backdrop for selfies by other attendees. It was rumoured that the staff were still at a celebratory party for the president elect.
A leading travel industry figure has warned that many prospective British visitors to the US may decide not to go as a result of Donald Trump's election. Joel Brandon-Bravo, UK managing director for Travelzoo, said: "Following confirmation of a win for Donald Trump in the presidential election today, we're now forecasting an unstable 2017 for US tourism, with over one million UK travellers set to reconsider the country as a holiday destination."
In a Travelzoo survey conducted shortly before the election, one in five respondents said they would "definitely" not consider the US as a travel destination if Mr Trump were to be elected. A further one in nine said they would "probably" not travel to America.
If the respondents are typical of the 3.8m annual British visitors to the US, and do what they told the pollsters, numbers could drop by 1.18m — although other people may be incentivised to go to America if enticing deals are offered.
Mr Brandon-Bravo said: "Other factors, such as the falling value of the pound and outbreaks of the Zika virus appear to have had little change on our desire to travel to the US, but today's results look set to have an impact."
Shortly after Donald Trump's acceptance speech, Sandra Leaton Grey of Cambridgeshire tweeted: "I have just cancelled my regular May trip to see US family. We might all meet up in Canada instead."
Representatives of the Canadian travel industry at World Travel Market were quietly jubilant, because they believe they will be the beneficiary of displaced tourism to the US.
But delegates from Mexico were subdued. While the sharp fall in the value of the Mexican peso means the country is more attractive, tougher border controls could adversely affect visitor numbers from the US.
The American travel industry will be particularly concerned at the figures in the Travelzoo poll for people in Greater London, who comprise the biggest, richest travel market in Europe. Three in 10 Londoners said they would definitely not travel to the US with Mr Trump in charge.
Click here to view our latest travel offers with Independent Holidays
Join our commenting forum
Join thought-provoking conversations, follow other Independent readers and see their replies