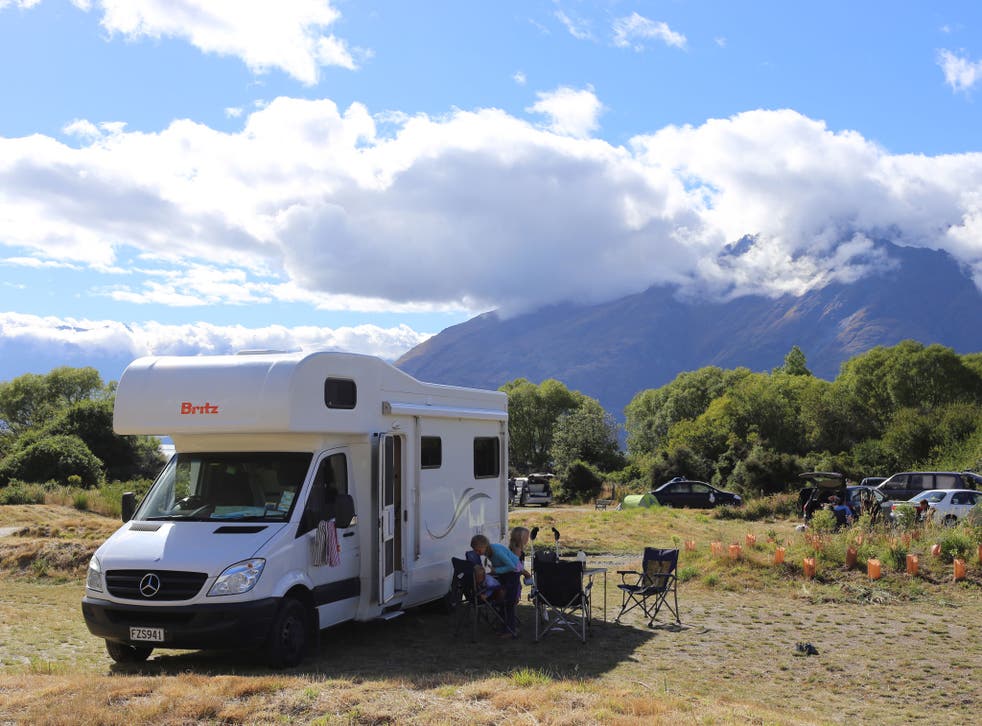 Around the world with the kids: 10 countries, six months, no to-do-list
Snail hunt? Sure. Unidentifiable street food? Don't mind if we do. Zipwire across a canyon? Bring it on! For Cathy Rogers and her family, six months on a world tour meant a chance to say 'yes' to new experiences
Travelling companions: My partner and three children
Trip: 10 countries in six months
Even when our toddler was vomiting green slime all over the night train from Xi'an, in central China, we didn't look back. We were in it. Five of us (ages 46, 42, 10, six and 18 months), round-the-world ticket in hand, chanting our not very catchy acronym "Cancabpeuc" (China, Australia, New Zealand, Chile, Argentina, Brazil, Peru, Ecuador, US, Canada). Six months with no "to do" list.
In an unlikely coincidence, Jason and I had simultaneously hit career T-junctions, our inner voices yelling for change coinciding with external circumstances allowing it. Courtesy of a business sale and a redundancy settlement, we were faced with an enforced period of time for reflection, and an envelope of cash. It was cash we should arguably have stowed sensibly in savings, but what use are savings when you want to see the world now?
We spent a few months planning. While the children drew up lists of "animals I'd like to see in real life" and "weird food I don't mind trying", we got our heads around secondary-school applications, struck up scores of Airbnb conversations with fellow travellers from Quito to Christchurch, and road-tested different backpack combos (we were quite streamlined until we remembered the pushchair). Then we all winced through our vaccinations (surprisingly expensive and time-consuming).
Cathy Rogers' world tour

Show all 14
And so we found ourselves at Heathrow Terminal 5 on 6 December 2014, wearing half our entire wardrobes, bound for Beijing. We ate our last plate of pasta – spaghetti becoming "noodles" to prep (brainwash) junior – stashed a final packet of free restaurant crayons into our rucksack, and set off into the night.
Over the next six months, we felt each day. Some days were good, some bad, some we were healthy and positive, others sick and sullen. Just like home. You don't change your personality on a plane. But the difference was… the difference. No blurring of days, no time racing past, no "Oh god, is it really Friday already?" One day, we laughed with joy when we realised we had no idea what day of the week it was.
We quickly found that we could make our home anywhere. As long as it had a handful of key ingredients (a red comfort rag, a battered cuddly lion, coffee), it was home. If bed was a wardrobe, junior didn't seem to mind. The girls battled over bunks. All the usual things, just in a different place each night.
A month in a campervan with a middle-aged couple, a pre-teen, a child and a toddler has echoes of a badly planned family Christmas, and being together 24/7 was intense. But it was all part of it. Those months really lasted. Each of those 176 days counted.
We quickly discovered the fail-safe activities guaranteed to please us all: hiring bikes and going on an all-day ride, urban or rural, seeing the world at human level and speed; fiddling around in a rock pool, daring to pick up bigger and bigger crabs; sitting and eating crisps while watching the sun go down or come up; going out on a mission to spot wildlife – a hummingbird, a glowworm, a slug, it didn't matter, it was the shared endeavour that gave it joy.
These are all things we promised to bring home – they're nearly all portable, after all. So why is it that so often on a typical London weekend do we not quite go on that bike ride, nor watch that sunset, nor feel like going on a snail hunt? That was what the trip was – a chance to say "yes" instead of "maybe later".
Sometimes our yes's were a bit more ambitious than bikes and slugs. In fact, away from normal life, yes became addictive. Yes to battling through the football fans of the local derby to get to a match at the Maracana in Rio. Yes to wandering out to an obscure industrial area in the pitch-dark to see a thunderous girls' roller derby in Arizona. Yes to negotiating the Beijing subway and snacking on unidentified street food to see an impassioned kung fu show. An icy lake became an invitation, and a homemade zipwire across a canyon a summons. One of the greatest joys was seeing the children learn that the journey from tears of anticipatory terror to "Again, again!" is to experience the elation of confronting your fears and winning.
And then there was nature. Encountering animals and plants and nature together somehow sealed an ancient-feeling bond, and was all the more poignant for the carpet of waste plastic and slicks of pollution which were a tragic feature no matter where we went. Hummingbirds ate their honeyed breakfast right by our heads in the Ecuadorian cloud forest; the seal pups in the Galapagos seemed to sense fellow youngsters and came to sniff the children's knees. We were part of the world with them, part of their world, and that somehow connected us, too.
A month or two in, we started to realise the pressure of constantly being a group of five and began to make plans for projects we could do in twos and threes. It was in these groups that some intense, usually unspoken, shared experiences were lived. Daughter No1 and I signed up for a week of tango classes in Buenos Aires, held in a single tango-dancing man's apartment in Palermo. What this meant, for her, was watching her mother dance an intensely physical dance with a man who wasn't her father; and for me, watching my daughter dance an intensely physical dance with a man at all. When Jason came to our end-of- lessons show, he wasn't sure whether to applaud or to punch our teacher in the face.
Jason indulged daughter No2's passion for finding and collecting things off the pavement, and took her off the beaten track to do street photography and take pictures of "awesome things", such as dogs dressed in trousers.
The girls went to school in Curitiba in Brazil, hand in tightly held hand with their English- speaking Brazilian friends. Jason went diving and took his thoughts underwater. I went to art exhibitions and lived in my head for a bit. It felt good to be hunter-gatherers of experience and have news to bring back to share.
I didn't miss home. I didn't really miss anything. Not even Marmite; certainly not work. And the children didn't seem to miss much, including school. Of course I was delighted to see friends when we got back, but another thing our trip taught us, as we showed up to stay with friends we hadn't seen for a decade, was that meaningful friendships don't suffer from the lack of a weekly catch-up. If anything, they are stronger for being absent and re-found, especially when you have the chance to relish them over several shared days.
So we're back. The children have returned to school, behind with their times tables but ahead with their capital cities of South America. We are back at new jobs. The photos have been filed and the memorabilia put in a folder labelled "Trip memorabilia". Returning to our lives felt like coming back from a serious illness, with people not seeming sure quite what or how much to ask. And maybe we felt the same. What answer can you ever get from a question such as: "How have the past six months been for you?"
Other people's reactions are endlessly interesting. Some people say how envious they are, others that the thought of such a trip is their worst nightmare. Some seem to be slightly angry and others almost scared. As scared, perhaps, as we were of being those greying people in the pub who go on about things they wish they'd done.
Everyone says our toddler won't remember anything of the trip, but I disagree; last time we went to the park he pointed at a magpie, smiled and said knowingly, "Toucan."
Join our new commenting forum
Join thought-provoking conversations, follow other Independent readers and see their replies