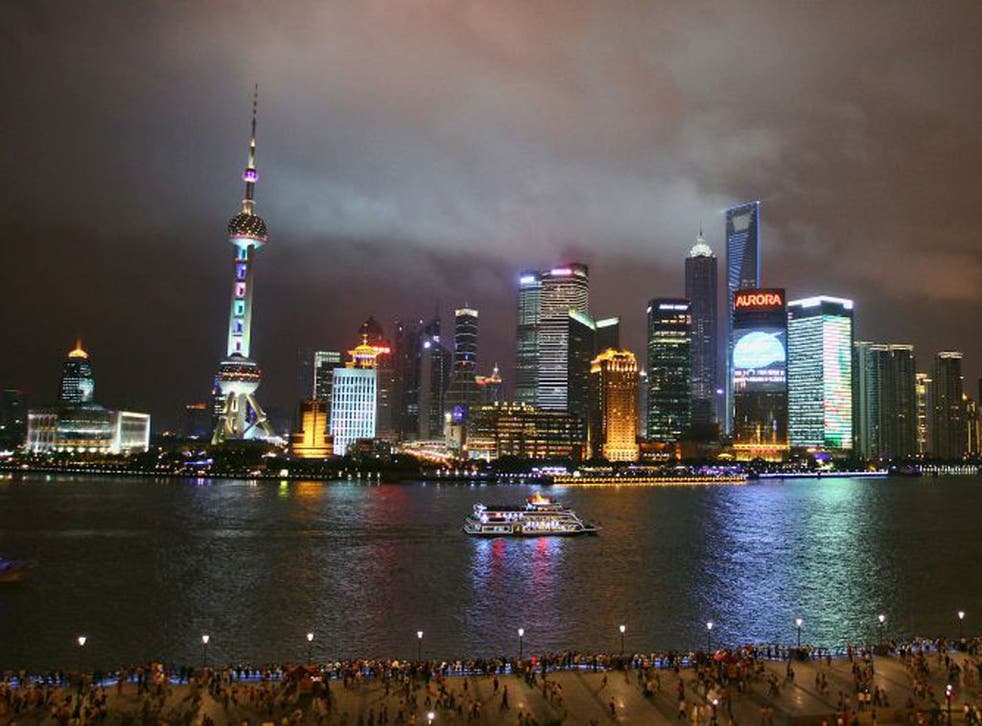 Shaking it up in Shanghai
Waking up in the super-sleek bed in my room at The Waterhouse (1-3 Maojiayuan Road; 00 86 21 6080 2988; waterhouseshanghai.com) leaves me delightedly confused – the last time I awoke in Shanghai I was in a grotty hostel. This time around, we're poshing out at the minimalist boutique hotel in the up-and-coming Cool Docks – a refurbished part of Shanghai's South Bund.
It's been a while since my last trip, so my partner and I head in search of my favourite bar, Face, on the opulent, green grounds of the colonial Ruijin Hotel (118 Ruijin 2nd Road; 00 86 21 6472 5222; ruijinhotelsh.com) in the former French Concession. We're dismayed to find that the bar has moved to shiny new Pudong, so we opt for a quick snack at 1931 (00 86 21 6472 5264), an elegant café a few minutes away at 112 Maoming Nan Lu. Kitted out in decadent Thirties nostalgia, it offers just the hit of colonialism we missed at the Ruijin, and the green tea cakes are divine.
But enough history. The chaos and heat of Shanghai's streets mean only one thing: I need a drink. So, it's up the road to the Blue Frog (207 Maoming Nan Lu; 00 86 21 6445 6634; bluefrog.com.cn), a friendly American-style bar that serves massive cocktails. We pause to admire the wall of fame (those who've drunk all 100 shots on the menu), but we settle for Blue Frog iced teas.
We're ready for more, and a quick hop on the metro lands us at the top of Nanjing Dong Lu, the shopping street that is just starting its evening blaze of neon. We stroll along through muggy heat until we reach the Bund, taking time to drop our jaws at the colourful, futuresque skyline of Pudong reflected across the inky Huangpu River. My companion's stomach is growling, but we're not ready to give up the views. That's where New Heights comes in, the stylish Western-Asian fusion restaurant on the seventh floor of the Three on the Bund complex (00 86 21 6321 0909; threeonthebund.com). Here, we enjoy heaped bowls of laksa, then head for the smoky JZ Club (46 Fuxing Lu; 00 86 21 6431 0269; jzclub.cn) for a sultry jazz trio and huge martinis.
Morning arrives in a blurry haze . We drag ourselves up for a hearty breakfast at KABB (Lane 181, North Block; 00 86 21 3307 0798; kabbsh.com), then on to the 1920s throwback Duolun Road in Hongkou district where we duck in from antiquing for a cultural hit at the Old Film Café (123 Duloun Lu; 00 86 21 5696 4763), to sip strong green tea and soak up old Chinese movies.
After a delicious dinner of roast Peking duck at Xindalu (199 Huangpu Lu; 00 86 21 6393 1234; shanghai.bund.hyatt.com) at the Hyatt on the Bund, a stroll along the river brings us to the Sunshine Bar (37 Fuzhou Lu; 00 86 21 6321 9940), a secret little speakeasy-style bar with a skyline view. Countless rounds later, we're on a hair-whipping taxi ride to Cashbox Partyworld (109 Yandang Lu; 00 86 21 6374 1111; www.cn.cashboxparty.com), where we splurge on a private karaoke room and buckets of beer.
Suitably sung out and boozed up, we stagger out at 3am. Another taxi delivers us to old town Shanghai, where makeshift stalls beckon with steaming, sizzling late-night noodles and dumplings. What's a hungry hedonist to do?
A Hedonist's Guide to ... (Hg2) is a luxury city guide series for the more decadent traveller. For more information go to hg2.com
Join our new commenting forum
Join thought-provoking conversations, follow other Independent readers and see their replies