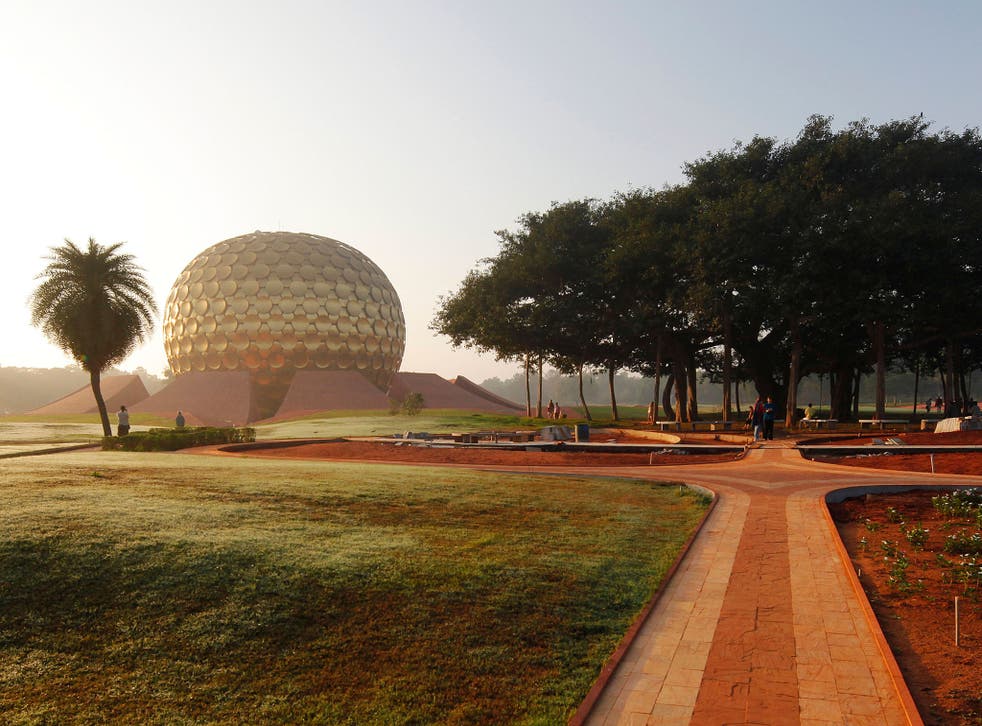 Tamil Nadu, India: A journey through the tropical southern state
The subcontinent is often defined by its diversity, a distinction that comes to life in the sun-drenched state of Tamil Nadu
Amol Rajan
Friday 20 February 2015 09:00 Comments
Of all the hoary old clichés that attend to travel dispatches from India, perhaps none is so reliable as the claim that it is better understood as a continent than a country. Indeed, so hardy is this journalistic perennial that, even when not spelt out explicitly, you can almost smell writers grasping for it as they try to comprehend the vastness of Britain's inherited jewel.
It's implied, for instance, in the titles of each part of V S Naipaul's magnificent trilogy, which I dipped into ahead of mylatest assignment for these pages trip: An Area of Darkness (1964); India: A Wounded Civilisation (1975); and India: A Million Mutinies Now (1990). And if a writer as storied as Naipaul, himself of Indian lineage, should think that the defining feature of India is its diversity, then perhaps there is something in it.
I should confess that this line of thinking is in my DNA, because though my parents are both Indian, they are from cultures infinitely more distinct than, say, the Germans and the Portuguese, or the Norwegians and the French. My mother is from Pune, India's ninth biggest city, a sprawling metropolis east of Mumbai, in Bollywood country. Her people's mother tongue is Marathi, their skin is fair, noses sharp and disposition boisterous.
My father is from Tamil Nadu, the southern state whose neighbour, Kerala, claims the travel brochure pages even though it is two-thirds smaller. It is the sun-drenched and lush state from which the teardrop of Sri Lanka seems, both geographically and culturally, to fall. Their skin is darker, noses flatter, and disposition more cautious than in Pune. The staple is rice rather than wheat, so that the cuisine is as different to that of Pune as Siberia's is to Spain's; and though both are Hindu, the Tamils are much more pious and ritualistic, which is no bad thing if temples float your boat.
A couple of years ago I took my then girlfriend, a Devonian, to meet my mum's side of the family in Pune. This winter, now married, we set off to meet my father's. What follows is a report of that happy occasion.
Tamil Nadu, India

Show all 6
After a few days in Tambaram, which is to the state capital of Chennai (the state capital, formerly known as Madras) what Croydon is to London, we took the train south, tracking the coast but too distantly to see it, through towns such as Cuddalore, Chidambaram, and Villupuram, toward Thanjavur district, where my father grew up as one of 11 children. I cannot in good conscience recommend this train ride if efficiency is your thing: the carriages move at barely more than 40mph. But, for me, it was a personal odyssey that was worth every minute.
I basically became who I am staring out of the windows of these carriages as a kid, on the regular trips we made to see my grandparents in a tiny village called Narasinganpet, two stops short of Kumbakonam, the bustling town where much of my family still lives. From here, we travelled on by car, with much improved roads and English-speaking drivers available for around £30 a day. I would recommend this option, particularly if you end up at Visalam in the region of Chettinad.
Chettinad was named for the Chettiars, a community of money lenders and merchants who built tens of thousands of mansions of great opulence in the region before fleeing to distant parts of Asia through the 19th and 20th centuries. What they left behind has the unmistakeable air of Naipaul's wounded civilisation: a grand but crumbling collection of architectural monuments. Few typify these quite like the station at Chettinad, where trains run less than once an hour, and monkeys stalk the beautiful old ticket office, now fallen into disrepair. We walked the half-mile length of a platform, but we did it along the tracks (people here being much more relaxed about such practices).
This was our one and only excursion in a wonderful few days outside the walls of Visalam – one of the grandest of those mansions, now restored to something greater than its founding glory, in Karaikudi, one of the bigger – but still tiny – towns of the region. Ramanathan Chettiar built the mansion in the 1930s for his daughter Visalakshi, but she died soon after. So, the place remained dormant until about a decade ago, when it was taken on by the CGH Earth hotel group, which has unquestionablydone a superb job of running it.
Building on an Art Deco style, with a beautiful, pillar-lined courtyard, they have created a hotel which feels at once beautiful and informal. There is a chlorine-free swimming pool; a television room where you can watch the cricket, or about seven thousand other Indian channels, with hot spicy masala tea and buttery, indulgent saffron shortbread; and three dining areas: next to the pool; on the roof terrace overlooking it; and in the kitchen itself, where masterclasses with the local chef are a lovely touch.
There is no booze here, because you need to have more than 15 rooms to secure a licence in Tamil Nadu. But there are large, very spacious rooms, with plenty of air conditioning and Western, non-squat toilets – not to be taken for granted in this part of India. Above all, there is an astonishing collection of staff.
We had the very good fortune to be here on New Year's Eve, and I can only tell you that the festival of treats put on by the staff was utterly thrilling, infectious in its enthusiasm, and pure joy in its execution – particularly when it drifted into the absurd. Here's a flavour of what we saw: a giant green neon "Welcome, 2015!" sign zip-wired over the pool (there was an almighty bang when it hit a wall in the trial 12 hours earlier); a group of local girls doing bharatanatayam, a traditional form of dance, explaining themselves in strongly accented English; a local craftsman making pottery; a fortune teller reading our futures with the aid of two lime green parrots; an expert local tea-maker, dressed all in black like Mr Miyagi in The Karate Kid, who makes the most scintillating chai you will ever taste; and all this seen and experienced on a stage set across from the pool where we were served seafood and fresh local fruits.
If that sounds like an assault on the senses, I should tell you that the speakers were made to pump out boyband classics of the 1990s, with Backstreet Boys, Blue and Westlife featuring prominently in the mix. Bonkers? Yes. A bit amateur? Most certainly. But Visalam had a generosity of spirit that was addictive; and though there was endless energy when seeing in the new year, you could and should come here above all to relax. An all-body ayurvedic massage – a snip at £20 including tip – certainly helped with that, as did the fresh bottles of pure and pungent coconut oil left beside our bed each morning.
From here, we drove north for five hours to Pondicherry, the Brighton of Tamil Nadu, where we were staying at Palais de Mahe, another well-run CGH Earth hotel. Though its swimming pool spent much of the day in the shade, and the rooms are slightly smaller, it's best thought of as a launchpad for a tour of the city and its environs. The staff were smart and polite, especially in dealing with transvestites, and the food served on a balcony upstairs was delicious and well presented.
When I say Brighton, I mean this place is striking in its liberal worldview and general hippie vibe, which included a tickle from a bunch of ladyboys who wandered, handbags at the ready, into the hotel reception, from whence they were adroitly dismissed by the manager. In this conservative corner of the world, the sight of transvestites is a bit like seeing an imam lead Sunday prayers at the Vatican.
For a further dose of hippiedom, you could get a taxi for 20 minutes and find yourself in Auroville, a very strange little place. This experimental, utopian township was founded in 1968 by Mirra Alfassa (also known asthe "Mother") and was designed by architect Roger Anger, whose surname sits uncomfortably with the dedication to human unity, peace and love that marks it out. True, it can feel like you're in a giant Scientology theme park when you stare at huge crystal domes, rising 29 metres into the sky. This is the Matrimandir, a temple at the heart of Auroville. As you drive around the dusty lanes of this little unbuilt city, where residents are more interested in yoga than commerce, it is hard not to feel the pursuit of harmony and peace is actually rather boring and a little cultish.
Back in Pondicherry, every sign and speck of dust in the French colony bears the imprint of their rule here, from 1672 until 1954, with wide promenades, road signs that could have come straight from Bordeaux, and even little cafés that serve croissants with good coffee. Yet virtually next door is A2B, the McDonald's of Tamil Nadu, where you can get a sumptuous thali for less than £3 – rice, dal, sambar (lentil soup), curries, curd, vada (salty doughnuts) and so on. With its hot, sour, tamarind-infused flavour, this wonderful cuisine is closer to Korean grub than the Bengali dishes at your local Indian.
And therein lies the glory of Tamil Nadu. It is not the bit of India that you know, or that Channel 4 makes documentaries about, or that E M Forster set his novels in. Its people are more shy, culture less modern, outlook more superstitious. But it has fertile soils, faded glories, a bright future, and even a slice of France. If ever you needed confirmation that the idea of one country seems too limited for India's scope, this place is it.
TRAVEL ESSENTIALS
Getting there
Amol Rajan travelled with Cox & Kings (020 7873 5000; coxandkings .co.uk) which offers a 15-day escorted tour of South India from £2,295pp including flights to Chennai, transfers, excursions and B&B accommodation. The only airline offering direct flights from the UK to Tamil Nadu is British Airways, which flies from Heathrow.
Staying there
CGH Earth (00 91 484 3011711; cghearth.com): Visalam in Karaikudi has double rooms from R14,850 (£150) including breakfast. Palais de Mahe in Pondicherry has double rooms from R13,200 (£140), including breakfast.
More information
British passport-holders require a visa which costs £92.90 from VFS Global (in.vfsglobal.co.uk) from its application centres across the UK (for updated information, see Travel Agenda).
Register for free to continue reading
Registration is a free and easy way to support our truly independent journalism
By registering, you will also enjoy limited access to Premium articles, exclusive newsletters, commenting, and virtual events with our leading journalists
Already have an account? sign in
Join our new commenting forum
Join thought-provoking conversations, follow other Independent readers and see their replies