Can flying ever be sustainable? New developments in aviation explored
With the release of a documentary series exploring sustainable initiatives in air travel, we look at new planet-focused approaches to flight
Friday 29 September 2023 10:16 BST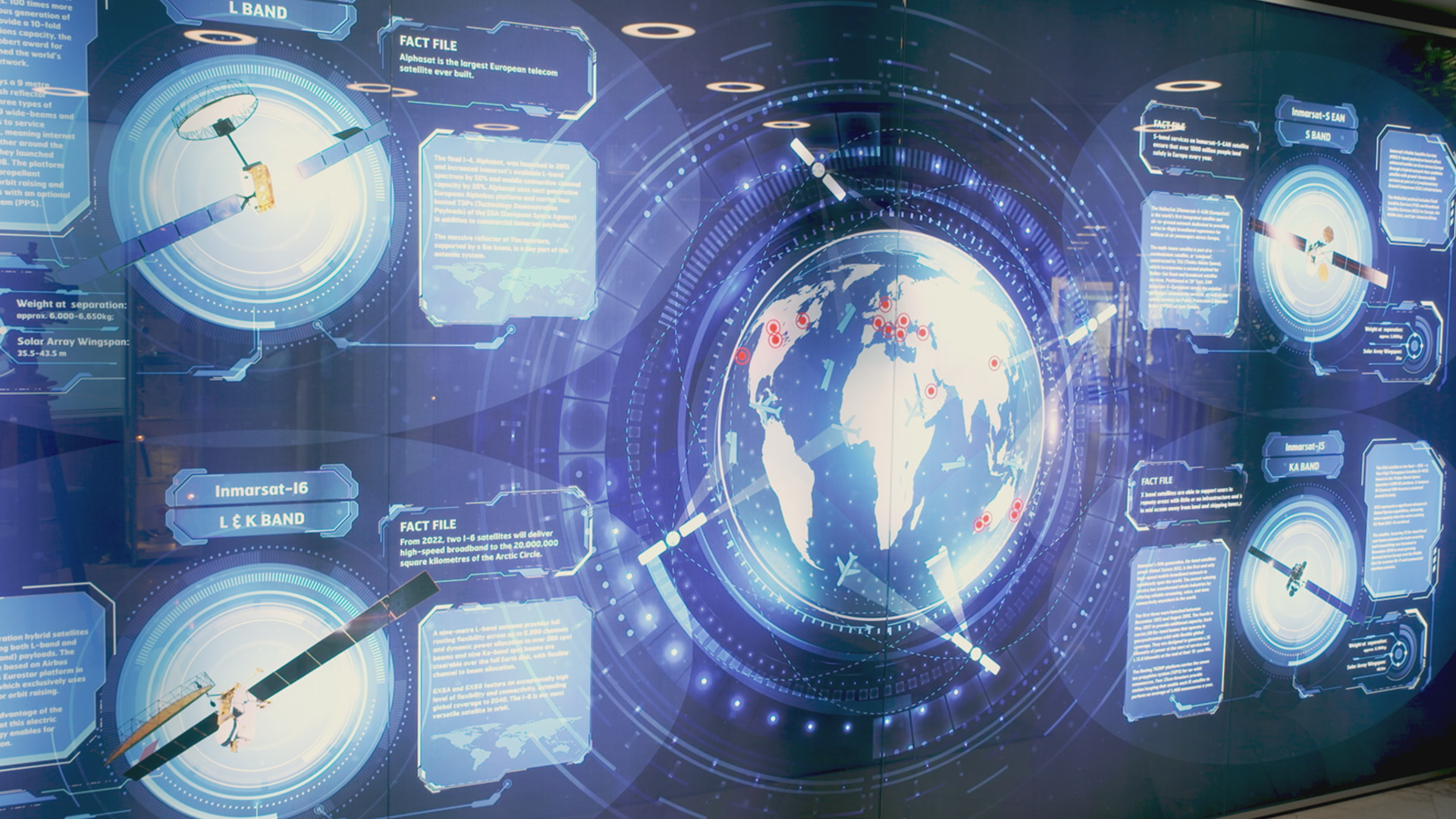 This year marks 120 years since the Wright Brothers successfully launched the world's first piloted engine-powered plane on a beach in North Carolina, forever changing how we travel, connect, and experience the world.
Aviation remains one of the greatest ever innovations, but it's also linked to one of the most pressing issues of our time: climate change. The aviation sector generates around 2.5 per cent of global carbon emissions, but when you factor in all the effects of the aviation industry, the figure is estimated to be closer to 3.5 per cent.
To help stem the effects of global warming, urgent changes are needed – but can flying become sustainable? The industry believes so, and has adopted the goal of reaching net-zero carbon emissions by 2050, and a new digital content series called Skies of Tomorrow explores how the sector is working towards this.
The series was produced by Zinc Media Group with guidance from the Air Transport Action Group (ATAG), a not-for-profit association that fosters collaboration in the aviation industry and which has 40 worldwide members, including airlines, manufacturers, airports, air navigation service providers, the tourism sector and sustainable fuel companies. In October 2021 ATAG led the industry collaboration committing to working together to achieve net-zero, something that requires a coordinated response. The Skies of Tomorrow series highlights just a few of the ways companies are playing their part in achieving this goal.
Using data to make a difference
IBA is a leading aviation data, intelligence and advisory company that provides cutting-edge ESG consulting and carbon emissions insights. Their IBA NetZero platform – winner of the Sustainability Technology Award for 2022 & 2023 – not only calculates current emissions but predicts future ones. "We have expert representatives around the world working with lenders, financiers, manufacturers and airlines to achieve that net-zero outcome," says Phil Seymour, President of IBA. "Using the data," he explains, "IBA NetZero can create what-if scenarios, for example, how much CO₂ would fleet renewal save?" IBA also project forward costs for clients, enabling them to better plan their decarbonisation strategy. 
As one of the largest low-cost airlines in the world, easyJet has an ambitious roadmap to achieve zero carbon emissions by 2050. "It is on us to protect the benefits of aviation for generations to come, while at the same time ensuring that we do all possible to protect our planet for them," says CEO Johan Lundgren. The airline has already removed 48 million single use plastic items from its onboard service and staff uniforms are made from recycled plastic bottles. Planes are flown as full as possible and standard operating procedures adapted to improve efficiency – including single engine taxiing. They are one of the largest single operators of the Airbus A320neo family of aircraft, which are at least 15 per cent more fuel efficient. Most significantly, easyJet has formed a groundbreaking partnership with Rolls Royce to develop hydrogen combustion engines for large easyJet-sized aircraft.
easyJet is also an early adopter of Iris, an innovative air traffic management system from satellite communications company Inmarsat, which has recently been acquired by Viasat and provides 90 per cent of the communication services for transoceanic flights. In collaboration with the European Space Agency, Iris has been developed to minimise flight delays, calculate shortest available routes and save fuel. "We estimate it will save a cumulative total of 27-55 million tonnes of CO₂ by 2040 – equivalent to the output from a major European city like Seville or Florence," says Niels Steenstrup of Viasat Aviation.
The next generation of aircraft
Montana Aerospace, who develop and produce critical aircraft parts and cabin components, have set a goal of zero emission production by 2035. They are also involved in Airbus' Wing of Tomorrow project to develop the next generation of aircraft that are more fuel efficient and have less environmental impact.
At the other end of the scale are eVTOL (electric vertical take-off and landing) aircraft – air taxis that are expected to become commercially active within the next few years. "Air taxis are not only sustainable, but they will change our lives completely. It will be like booking an Uber, " says Katharina Wagner, Head of Business Development at AutoFlight Europe. AutoFlight is developing Prosperity I, a four-seat eVTOL that can reach speeds of 200km per hr and travel up to 250km in distance. The eVTOLs use electric propulsion and – because of their vertical take-off and landing – also put very little demands on ground infrastructure.
Finally, the film series spoke to Dutch airline Transavia, who currently use almost 1 per cent sustainable aviation fuel. "It's not enough, we know that, but we are increasing year on year," says Janneke van der Weijden. Transavia has also introduced a fleet of the more fuel-efficient Airbus A320neos, reduced onboard waste by 50 per cent and collaborated with Schiphol airport on Project Taxibot, piloting a special tow vehicle to take aircraft to and from the runway, so planes can taxi without using their engines.
Each of these individual company's initiatives are not the whole solution but all represent an important step. Achieving net-zero by 2050 is an ambitious goal – but one that the aviation industry believe, by working together, they can achieve.
Aviation was one of the first industries to come together internationally, to face the challenges of climate change with a commitment to net-zero carbon emissions by 2050. Exclusive new documentary series Skies of Tomorrow, made by Zinc Media Group in collaboration with not-for-profit organisation Air Transport Action Group (ATAG), aims to explore the initiatives of some of the key aviation companies who are working to further a more sustainable future in flying and create a platform for sharing ideas and solutions. Click here to watch the Skies of Tomorrow series, and to find out more about ATAG visit their website