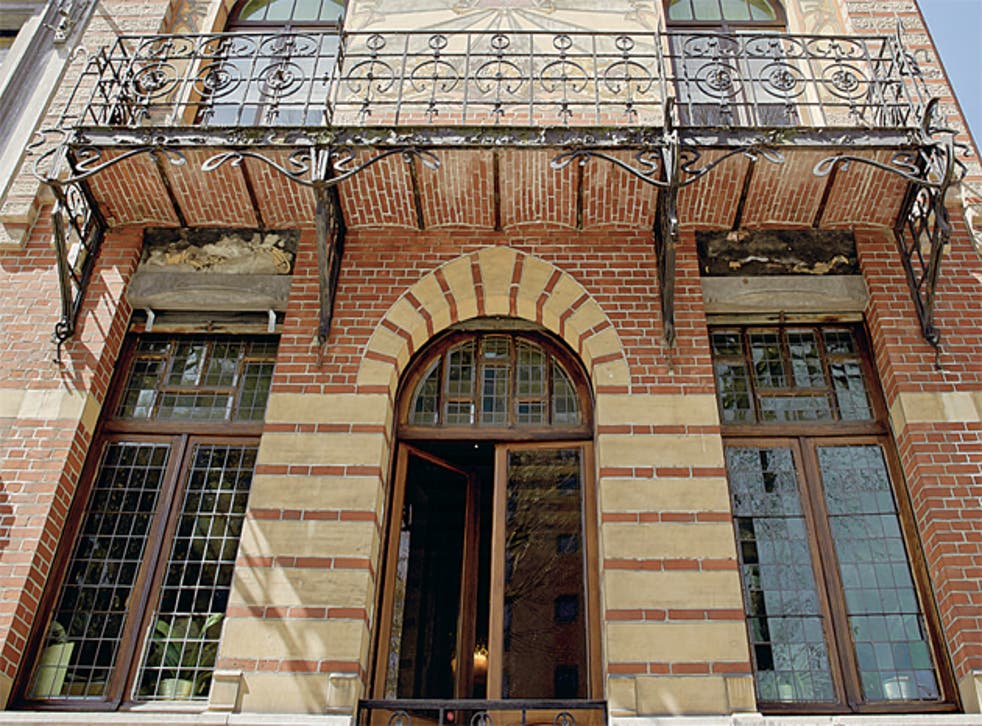 Charleroi: A richly rewarding gem
From fine art to cartoons, there's plenty of appeal in Charleroi, says Harriet O'Brien
Art Deco masterpiece
Forget the gritty image. Charleroi is a richly rewarding town to visit, offering two exceptional museums and some outstanding architecture.
You may not be wowed by the outskirts, yet the heart of the town is an appealing place – so start there. Set beside the River Sambre, the core of Charleroi is spread over a hill and it neatly divides into a traditionally administrative upper town and a buzzing, commercial lower town. Start by heading to the apex of the upper town, the hexagonal Place Charles II, where the town hall and its 70m belfry set a tone of elegant grandeur. Built in 1936, they are some of the finest examples of Art Deco architecture in Europe.
Architectural riches
As 19th-century industry developed in and around Charleroi, so the local population prospered and built themselves suitable homes.
The result is a glorious legacy of Art Nouveau architecture – constructed about a decade before Art Deco evolved. The tourist office on Place Charles II (see below) will supply you with a leaflet giving details of the Art Nouveau mansions in the centre of town. Don't miss La Maison Dorée at 15 Rue Tumelaire, decorated with a goldenmural on its façade; La Maison des Médecins at 40 Rue Léon Bernus, with its wrought-iron balconies; and the small, chic house at 34 Rue de Marcinelle.
Gaze at a golden mosaic
Step into the domed 17th-century church of St Christophe on Place Charles II to see a spectacular modern work of art. The building is an eclectic mix of styles having been badly damaged during the Second World War. In the 1950s the current dome was constructed, while inside a great mosaic was created in the choir. It covers a surface of 200 square metres and is composed of a million small tiles, many of them covered in gold leaf.
Glory in fine art
In keeping with its former industrial fortunes, Charleroi possesses awealth of 19th- and early 20th-century paintings and sculptures. The permanent collection of Musée des Beaux-Arts (00 32 71 86 11 34; charleroi-museum.be; free admission) includes works by Paul Delvaux, François Bossuet, François-Joseph Navez and – best-known of all – René Magritte, who was born near Charleroi and subsequently spent several years of his childhood in the town. The museum is currently in the throes of being moved from rooms in the town hall to premises at the Palais de Beaux-Arts at Place du Manege, and will not be fully operational until 2012.
Comic strip heroes
In 1938 the publishing company Les Editions Dupuis, based in the suburb of Marcinelle, launched Spirou magazine which went on to feature Lucky Luke, the Smurfs and many other cartoon heroes still enjoyed worldwide. So it's with good reason that Charleroi lays claim to being the international capital of the comic strip. These creations are celebrated at two of the town's main metro stations. Parc station is decorated with murals of Lucky Luke while at Janson station you can see everyone from the Smurfs to Isidore on the walls. Finish your cartoon characters trail at Tropica BD, at 28 Rue de Dampremy, a bookstore dedicated to the comic strip.
Renowned photo gallery
South west of the centre, Musée de la Photographie (00 32 71 43 58 10; museephoto.be; closed Mondays; adults €6), at 11 Avenue Paul Pastur in Mont-sur-Marchienne, is an amazing establishment set in a spectacular converted convent. Huge outdoor exhibitions and more intimate displays indoors cover everything from the history of photography to artistic dynamics and imaging techniques. It's the biggest gallery of its kind in the world.
Ingenious museum
One of Charleroi's most productive mines has become another impressive museum. Le Bois du Cazier is set south of the centre, in the suburb of Marcinelle. The colliery opened in 1822 and by the 1950s was producing 170,000 tons of coal a year and employing nearly 800 miners from around Europe.
But in 1956 disaster struck: on 8 August that year, a fire swept through the entire mining area, killing 262 workers. The centre has been turned into a dramatic museum of industrial history (00 32 71 88 08 56; leboisducazier.be; closed Mondays; adults €6), with a section dedicated to the tragedy. In 2007 another museum was created in a striking, modern section on the same site. It houses Charleroi's museum of glass (00 32 71 86 22 65; Charleroi-museum.be; closed Mondays; adults €6), presenting fabulous displays of crystal art and taking visitors on an absorbing journey through the origins and development of glass. A new exhibition of Art Deco masterpieces begins on 1 October.
Go to market
Dating from 1706 and still going strong, Charleroi's Sunday market is fabulously colourful and is one of the largest such events in the country. It spreads around the main streets of the town centre, radiating from Place Charles II, with stalls selling a huge variety of goods from flowers to music, clothes to perfumes.
Eat in style
At first sight it may look an unlikely destination for fine cuisine, however the Charleroi suburb of Montigny-le-Tilleul is home to some serious restaurants. De Vous a Nous (00 32 71 47 47 03; devousanous.net) at 42 Rue du Grand Bry presents a fabulous menu with superb fish options. It's relatively wallet-pleasing, too: expect to pay around €32 for two courses and the chef's amuse bouche embellishments.
L'Eveil des Sens (00 32 71 31 96 92; restaurantleveildessens.be) at 105 Rue de la Station is a haven of exquisite tastes and textures and has a growing reputation as one of the very best dining experiences in Belgium. Expect to pay around €60 for three courses.
Stay at a home from home
Accommodation options include chic B&Bs and small hotels. Chambres avec Vue (00 32 71 36 06 43; chambres-avec-vue.be) at 30 Rue du Basson in the Marcinelle district offers two rooms in a charming house owned by an artist (doubles from €70 including breakfast).
Charleroi Hotel South (00 32 71 25 65 65; Charleroi-hotelsouth.be) is a 15-room boutique outfit near the airport (doubles from €75 excluding breakfast).
Le Mayence (00 32 71 20 10 00; le-mayence.be) at 56 Rue du Parc in the town centre offers a well-regarded brasserie and an apart-hotel with nine stylish suites (doubles from €89, excluding breakfast).
More information
Maison du Tourisme du Pays de Charleroi (00 32 71 86 14 14; charleroi.be) at Place Charles II is open Monday to Saturday 9am to 6pm and Sunday 9am-3pm.
Join our new commenting forum
Join thought-provoking conversations, follow other Independent readers and see their replies