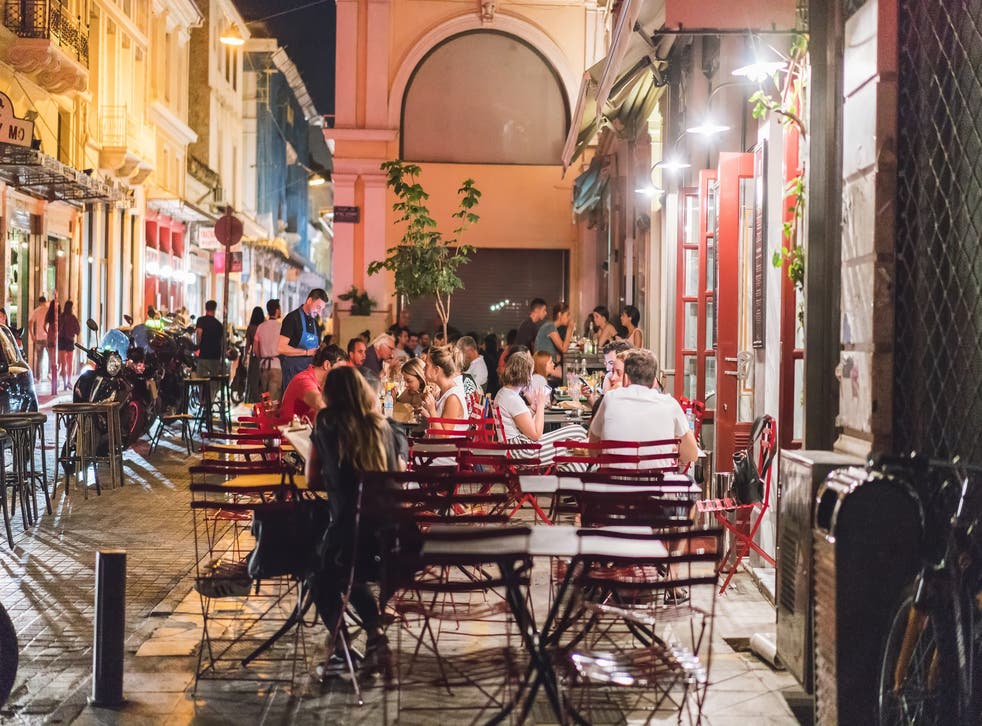 Last-chance Europe: The best foodie destinations to visit before Brexit
Our pick of where to fill your boots with food and drink
Brexit day – 31 January – is nearly upon us. But in reality, little will change on that day for travellers; we'll still be part of the EU in all but name for the next 11 months, which is why now is the perfect time to celebrate the top spots in Europe for gastronomes. Whether you're after hefty dumplings or truffle-infused pasta, anything's possible on the continent we call home.
The Independent's hotel recommendations are unbiased, independent advice you can trust. On some occasions, we earn revenue if you click the links and book, but we never allow this to affect our coverage.
Marseille, France
France's unsung second city, Marseille, offers all manner of dining delights. North African snacks, pastries and flatbreads jostle with fat olives and whole fish in Marche des Capucins, the chaotic daily market. Traditional French bouillabaisse abounds, with one of the best served at Chez Fonfon. And Michelin-starred fodder can be found on the old harbour square at Une Table, au Sud. Or do as the locals do and grab some panisse – chunky chickpea chips that are Marseille's answer to street food – which make the perfect apero accompaniment to pastis.
Where to stay: Les Bords de Mer reopened last year right on the seafront. Every room has an ocean view, stripped-back, beach-chic design and access to a rooftop plunge pool and terrace.
Provence, France
Truffles from the Ventoux forests, olives from Nyons, strawberries from Carpentras, melons from Cavaillon: Provence has a wealth of gastronomic riches to chomp on. The region is even home to two of France's most important truffle markets: the Truffle Market of Carpentras and the Truffle Market of Richerenches, taking place every Friday and Saturday respectively from December to mid-March. An ideal way to sample Provencal flavours is during a trip to Crillon le Brave, a luxe-rustic hotel specialising in foodie packages, including the "Epicurian Getaway".
Where to stay: Crillon le Brave has an outdoor pool, spa and petanque court, plus two restaurants. The Epicurian Getaway costs an extra €142 for two people on top of the standard room rate.
Ibiza, Spain
The notorious party island has cleaned up its act in recent years, with a focus on sustainable dining shifting the focus from booze-fuelled club nights. American expat and farm owner Anne Sijmonsbergen is at the vanguard of this transformation following the opening of El Portalon, her understated farm-to-table restaurant in Ibiza's Old Town, in 2017. Try the squid stuffed with sobrassada. Elsewhere, Babylon Beach Bar serves pina coladas created using homemade toasted coconut syrup, and high-concept restaurant Lamuella offers off-the-wall tasting menus.
Where to stay: Can Riero, Sijmonsbergen's 450-year-old farm in the rural north of the island, has two guest villas, complete with outdoor pool and menagerie of friendly pets skipping around the yard.
Valletta, Malta
The Maltese capital has a diverse, olive-oil heavy cuisine that takes inspiration from the Mediterranean and Italy – think lots of pasta, seafood and rabbit stew. The Maltese tourist board launched a gastro trail map a couple of years ago, featuring Bahia, with its seasonal menu that changes five times a year, and San Niklaw Estate, a boutique winery run by Malta's only paediatric surgeon. A hop over to the island of Gozo also offers the chance to partake in a Gozitan cheesemaking workshop at Ta' Rikardu, while honey lovers can take a tour with local beekeeping legend Arnold Grech.
Where to stay: Contemporary boutique hotel SU29 has just eight stylish rooms offering panoramic views over the Grand Harbour.
Courmayeur, Italy
Forget pasta: in Italy's Aosta Valley region, warming soups, polenta, black bread, gnocchi, risotto, fontina cheese and charcuterie take centre stage.​ Courmayeur has gained such renown for its gastronomic charms that it serves as the setting for an annual snowsports trip revolving almost entirely around eating: Ski Momentum's Mountain Gourmet Ski Experience whisks guests to the resort for four days in March to sample mouthwatering fare whipped up by celebrity chefs Tom Kerridge and Claude Bosi and local Michelin-starred chef Paolo Griffa.
Where to stay: The five-star Le Massif opened last season, with a relaxed lobby bar, steakhouse, spa and in-house equipment hire shop.
Kiev, Ukraine
Kiev's foodie scene is decidedly underrated (surprise: it's not all about the chicken kiev, the city's most famous export). Its other homegrown star dish is varenyky, flabby filled dumplings that often come drizzled with a thick sauce. Find that and other traditional Ukrainian dishes (pig ears, beetroot borsch) at Kanapa, a wooden ski chalet of a restaurant on cobbled street Andriivs'kyi Descent that's faintly reminiscent of Montmartre.
For a touch of the bizarre, try restaurant Spotykach in the old town, which specialises in retro Soviet cuisine: think plates of Ukrainian flag-coloured varenyky and tubes of cosmic food inspired by the food the country's astronauts ate in space. There are a number of excellent Georgian restaurants too (more dumplings, bread and cheese) and good news is that most places are as cheap as chips.
Where to stay: The banana-yellow MaNNa boutique hotel, with just five rooms, is a short walk from Andriivs'kyi Descent and Kiev's pretty Old Town.
Athens, Greece
The Greek capital is one of those cities where almost everything tastes good. There are grill joints on every corner flogging souvlaki: hot sticks of kebab meat then wrapped in pitta and slathered in thick yoghurt and spices, usually washed down with a frothy freddo cappuccino. For souvlaki with change from a fiver, try casual Hoocut or O Thanasis on so-called Souvlaki Row in central neighbourhood Monasteraki. Finish with Greek yoghurt drizzled in local honey, available from many yoghurt shops (in Greece, it's a thing).
Where to stay: Boutique hotel Athens4 in Monasteraki has a pretty plant-filled lobby and spacious rooms. Book into room 23, on the top floor with a small terrace.
Alta Badia, Italy
This ski region in Italy's South Tyrol is a delicious mix of Italy and Austria, with languages spoken interchangeably, bakeries called both panetteria and bäckerei and the fizz local spumante. In the winter, skiers can eat steaming bowls of pasta at cosy-casual mountain huts; while in the summer months the highlight is Peaks of Gastronomy, a series of foodie events up and down the South Tyrol mountains. There are four Michelin stars in Alta Badia – although three are clustered in Norbert Niederkofler's standout St Hubertus restaurant, all moose heads and wooden tables, which makes for an extra-special dining experience.
Where to stay: Twinkly chalet-style boutique Rosa Alpina (which houses St Hubertus) in the village of San Cassiano has a Finnish-style spa and cosy fluffy rug-lined rooms.
Join our new commenting forum
Join thought-provoking conversations, follow other Independent readers and see their replies