Where to go camping in France: Eight best coastal campsites for a beach holiday
Pitch up near sandy shores from Corsica to the Loire Valley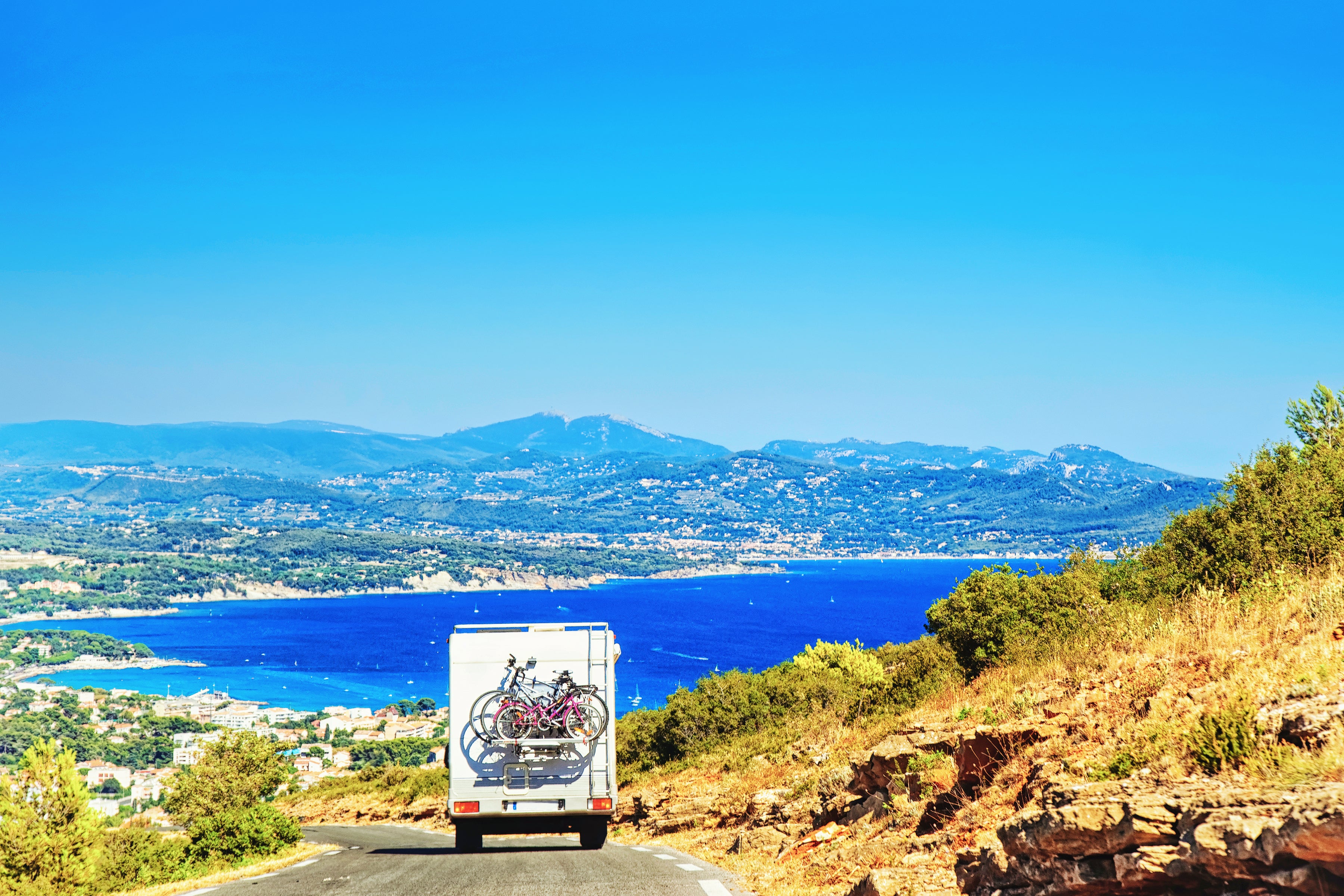 While we bask in a sprinkling of sunny days and sporadic heatwaves in the UK this summer, a good old-fashioned camping trip might top the list of staycation suggestions for families and friends.
Our French neighbours – just a Eurotunnel away – are no strangers to a coastal holiday from the comforting confines of a tent near the dunes.
In child-friendly chateau grounds, national parks, vineyards and farms, locations are plenty, but the standout tent trip? Alongside the fine sands, rocky coves and pebble beaches from Calais in the north to Marseille down south.
France is spoiled for choice when it comes to direct access to golden sands from traditional tent sites and luxury options such as cabins, treehouses and tipis.
So make camping cool this summer and crank the scenery up a notch on the shores of the Côte d'Azur, Atlantic Ocean and Mediterranean Sea with The Independent's selection of French coastal hotspots to pitch up, recharge and adventure.
Read more on France travel:
Château de la Bien-Assise, Calais
Best for: Eurotunnel travel
Château de le Bien-Assise is a convenient 10-minute drive from Calais, a short distance from Dover on the ferry and the Channel Tunnel. Spacious pitches and mobile homes line the peaceful parkland at Château de la Bien-Assise, along with a restaurant that serves local cuisine and a heated swimming pool to enjoy year-round. It won't take long to reach the beach; just a few kilometres away sit charming seaside towns rich. Premium pitches include garden furniture, a barbecue grill, refrigerator and a free wifi pass for an easy camping tour of the Calais coastline.
From £24.95 a night for two adults to stay on an electric grass pitch
Château de Lez-Eaux, Mont-Saint-Michel
Best for: Families
In the grounds of a château in the heart of the popular bay of Saint-Michel's Mount, this classic site at Château de Lez-Eaux is a short distance from the sea, including the historic D-Day landing beaches. Tent pitches, mobile homes, chalets and treehouses are accommodated on-site, with communal facilities including a waterpark, bar and summer entertainment evenings complete with concerts and a mini farm for when you're all beached out.
Seven nights from £156 for a standard electric pitch for six
Camping La Vallée, Normandy
Best for: Waterparks
Make a splash at La Vallée Campsite's waterpark in the seaside town of Houlgate. Just 900m from golden sandy beaches, a 1,200sqm waterpark with slides, bowls and pools awaits if you'd prefer not to bring home half the beach in sand. With space for holiday rentals, tent pitches and motorhomes in Normandy, the neo-Norman-style site has a busy itinerary for outdoor enthusiasts. Think beach volleyball tournaments, treasure hunts and water aerobics classes, all on-site.
Two parasol pitches with electricity from £30 for seven nights. Additional £48 surcharge per adult for the week
Camping Aloha, Languedoc-Roussillon
Best for: Beach access
Forget packing the car, loading in lunches and parasols and inevitably forgetting the suncream: Aloha Camping holiday village in Sérignan-Plage sits opposite a Mediterreanean sandy beach with direct access to the golden shore from your tent pitch. Ideal for a trip with friends, Aloha, inspired by Californian and Hawaiian culture, gives a taste of laid-back luxury in France for the ultimate good vibes getaway.
From £281 a week for two adults on an electric pitch. Tourist tax charges apply
Camping L'Océan Breton, Brittany
Best for: Waterfront setting
Surrounded by two stretches of sea forming the Steir Goz ria, or 'old river', Camping L'Océan Breton in Brittany is the perfect waterfront setting for a camping holiday by the sea – it even has a waterpark for that extra splash at low tide. At high tide, take to the Atlantic on paddleboards and sea kayaks directly from the campsite. Other facilities include a wellness spa, an on-site restaurant and cottages with private hot tubs if tent life just isn't for you.
Seven nights from £231 for six people to stay on an electric pitch
Camping Chateau des Marais, Loire Valley
Best for: Luxury stays
A royal stay in the heart of the Loire Valley, 'the garden of France', Chateau des Marais is a five-star campsite just meters from the Château de Chambord estate. New premium pitches offer luxury home comforts, including private bathrooms, water connections, a picnic table and wifi connection to ensure the whole group leaves as happy campers. Families can explore the Valley of Kings by bike or on foot, but free kids' clubs are at your disposal for parents who wish to take advantage of the serene wellness area.
From £100 a night for two adults to stay on an electric pitch with private toilets and a water connection
Ciela Village Eurosol, Landes Campsite
Best for: Adventures in nature
Landes Campsite, though situated in the depths of a pine forest, is just 700m away from the white sands of Saint-Girons-Plage and the calm Atlantic Ocean. The seaside site hosts supervised swimming areas, surfing and bodyboarding for adventurous guests who are into water sports. Keeping camping traditional, 484 pitches from comfort to classic are spread over the forest. Explore the diverse Landes landscape by horseback or on foot for the ultimate day out before embracing themed concerts, karaoke and dancing evenings with friends.
From £43 a night for two adults on a standard grass pitch
Campsite L' Avéna, Corsica
Best for: Wilderness retreats
Get back in touch with nature at Campsite L' Avéna in Corsica, surrounded by nature, creeks and wild beaches with turquoise waters. Discover the white cliffs of the Bonifacio citadel and try local produce and cheeses in quaint towns near the site, or simply stroll the 500m down to the beach and spend the day sunning yourself on the sand of this French paradise.
From £148 a week for electric pitches
Read more of our best beach hotel reviews
Join our commenting forum
Join thought-provoking conversations, follow other Independent readers and see their replies