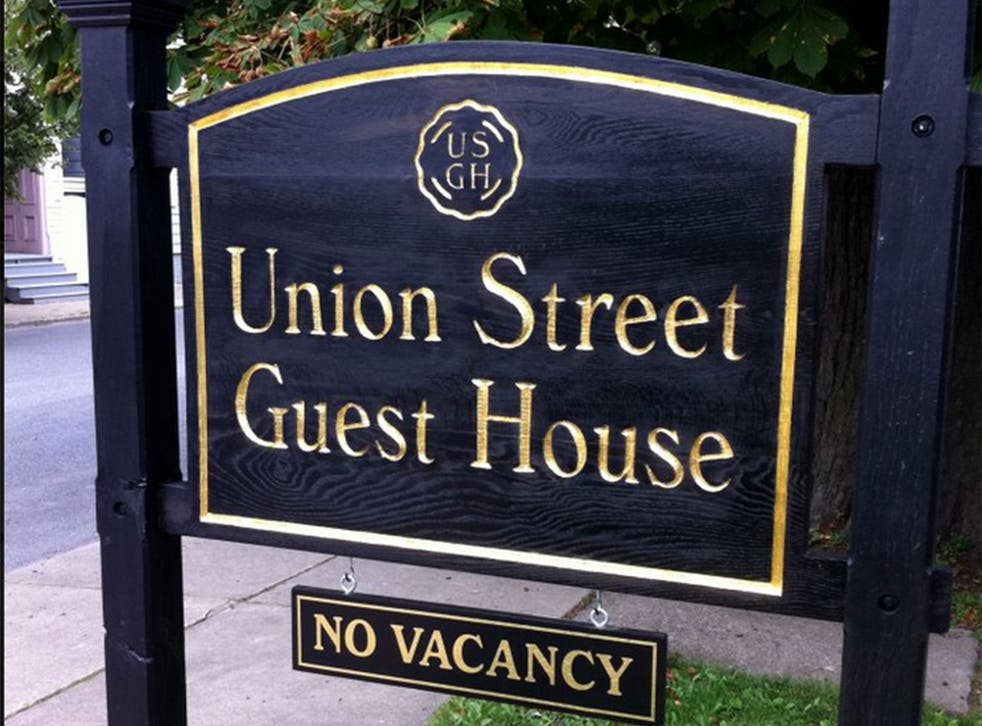 Hotel gets 1-star online rating in backlash over threat to 'charge customers $500 for negative reviews'
The hotel allegedly told wedding couples to explain to guests that the hotel is "vintage" in case they didn't understand the concept
The online rating of a hotel in New York has plummeted to an embarrassing one star on Yelp and Facebook, after its management allegedly threatened to fine customers hundreds of dollars for posting negative reviews.
The Union Street Guest House in Hudson, New York, near the Catskill Mountains, warned couples who planned to host their wedding at the hotel that they faced a $500 fine for "every negative review placed on any internet site by anyone in your party".
Management suggested that clients should warn their friends and family that the "old" buildings, built by the Vanderbilts and Rockefellers, may not be to their taste, and "should not be a reason to issue a negative review."
"Please know that despite the fact that wedding couples love Hudson and our inn, your friends and families may not," read an online policy according to the New York Post. The explanation has since been changed to remove any mention of the fine.
"If you have booked the inn for a wedding or other type of event...and given us a deposit of any kind...there will be a $500 fine that will be deducted from your deposit for every negative review...placed on any internet site by anyone in your party," it reportedly added.
"Your guests may not understand what we offer - therefore we expect you to explain that to them.
"The buildings here are old (but restored). Our bathrooms and kitchens are designed to look old in an artistic "vintage" way. If your guests are looking for a Marriott type hotel they may not like it here," the advert still reads.
Guests who took down their unflattering reviews had their money returned, according to the newspaper.
Since news of the hotel's harsh policy went viral, its Yelp page has since been inundated with mocking reviews.
"This was the worst hotel I have ever encountered. Rude customer service, unclean, terrible odor. Then they had the audacity to tell me they would charge me $500 from my deposit if I posted a negative review online....have they heard of freedom of speech? You cannot charge someone for stating their opinions in an open forum. Think twice about spending your money at this place," wrote Yelp user Michael G.
Union Street Guest House has not responded to a request for a comment by The Independent, or the New York Post.
Join our new commenting forum
Join thought-provoking conversations, follow other Independent readers and see their replies