2014 holiday diary: Light up your year of travel

Show all 11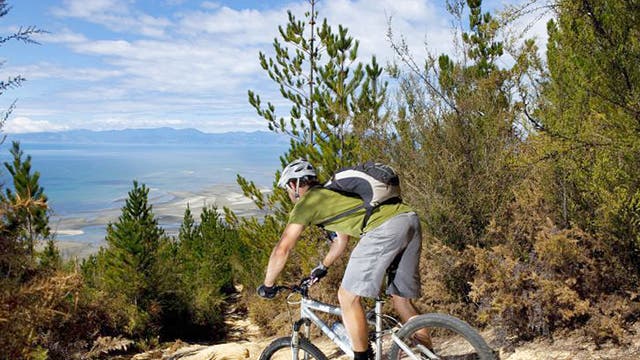 2014 holiday diary: Light up your year of travel
It starts with fireworks, takes in Brazil, Wales and Ethiopia – and winds up with a spot of knitting. Let Kate Simon be your guide
Kate Simon
Saturday 28 December 2013 01:00 Comments
January
The New Year will start with a whizz-bang in Scotland when fireworks form saltires in the skies at midnight, heralding a year of countrywide celebrations titled "Homecoming Scotland" (0845 859 1006; visitscotland.com). The big hitters are the Commonwealth Games (0844 826 2014; glasgow2014.com) in Glasgow from 23 July to 3 August, and The Ryder Cup (0844 854 2013; rydercup.com) at Gleneagles in Perthshire from 23-28 September, the week after Scots vote on whether to become an independent country.
Other reasons to visit Scotland this year include Bannockburn Live (0844 493 2139; battleofbannockburn.com), marking the 700th anniversary of Edward II's defeat by Robert the Bruce. The battlefield near Stirling has a new visitor centre opening in March, and there'll be a re-enactment of the conflict from 28-30 June (day ticket £20).
It's a special year, too, for Riga in Latvia (00 371 67043639; riga2014.org) and Umea in Sweden (00 46 90 16 10 00; umea2014.se), the European Capitals of Culture for 2014. Both will showcase their cultural riches, including Riga's celebration of 500 years of the printed book and Umea's exploration of the region's Sami culture.
Opodo.co.uk offers three nights in Riga from £115pp, including Ryanair flights from Stansted and B&B accommodation. Expedia.co.uk has three nights in Umea from £388pp, including Norwegian flights from Gatwick via Stockholm and B&B.
Cycling holidays in New Zealand are boosted this month by the completion of the Nga Haerenga Cycle Trail (00 64 4 472 0030; nzcycletrail.com). The 23 Great Rides cover a total of 1,550 miles. Take a guided tour, such as the five-day Great Taste Trail around Nelson on South Island, which rewards cyclists with a taste of local flavours. It costs NZ$1,550 (£773)pp, including meals and accommodation, with Escape Adventures (00 64 3 525 8783; escapeadventures.co.nz). Flights not included.
February
All eyes turn to Sochi from 7-23 February for the Winter Olympics (sochi2014.com) on Russia's Black Sea coast. Final touches are under way as the biggest construction site in the world transforms into the most expensive venue ever for a Winter Olympic Games. Accommodation is in short supply at Krasnaya Polyana in the Caucasus, location of the snow-based events. Try Select-A-Room (01480 433 333; select-a-room.com) for last-minute vacancies. Among the new hotels are Solis Sochi Hotel and Solis Sochi Suites, with ski-in ski-out access. Both still have availability during the Paralympics, 7-16 March, with doubles from RUB12,471 (£229), B&B. Flights extra.
As Nasa predicts that the Northern Lights will be at their most intense for a decade this winter, Regent Holidays (020 7666 1290; regent-holidays.co.uk) has set up a tour with the BBC's Sky at Night magazine. The eight-day trip will venture into Iceland for dark-sky walks, with a chance to take a look through the country's largest telescope. Price £2,400pp, including flights from Heathrow with Icelandair, transport, accommodation, excursions and most meals. Departs 22 February.
Cape Town takes the title of World Design Capital in 2014 (00 27 86 000 7410; wdccape town2014.com), on the 20th anniversary of the end of apartheid in South Africa, which has even more resonance since the death of Nelson Mandela. Time your visit for February for the Maboneng Township Arts Experience, when locals turn their homes into galleries. Virgin Holidays (0844 557 4321; virginholidays.co.uk) offers a week in Cape Town from £1,048pp, including flights from Gatwick, transfers and room-only accommodation.
March
In England, celebrations of the birth of the Bard 450 years ago begin in March. Ramblers can step out this month on Shakespeare's Way, a new walking holiday that traces the long-distance footpath from Stratford to London from Celtic Trails (01291 689774; celtic-trails.com). The 146-mile journey snakes through the Cotswolds, calls by Oxford, and finally arrives at Bankside in London. The trail can be divided in two, a seven-night and nine-night trip costing £535 and £779pp respectively, or the full 16 nights costs from £1,195pp, including B&B hotels, a walking pack and book of sonnets.
Finland begins celebrations of the centenary of the birth of its literary star, Tove Jansson, creator of the Moomins, with Tove100 (tove100.com). An exhibition of her art will be shown at Ateneum (00 358 96122 5510; ateneum.fi) in Helsinki from 14 March to 7 September, while families can live the surreal fantasy at Moominland (00 358 2 511 1111; www.muumimaailma.fi), near Turku, between 7 June and 24 August. Guild Travel (020 7388 4158; guildtravel.com) offers two nights in Helsinki from £327pp, including flights from Heathrow with Finnair and B&B accommodation. Three-night trips to Moominland cost from £524pp, including flights as above, car hire, B&B and a two-day ticket.
WeDubYou (020 7193 9058; wedubyou.com), the classic-campervan operator, rolls out a new fleet in Spain in March ready for holidaymakers in search of early sun. Fly into Girona or Barcelona and pick up one of its 1970s beauties to explore the Costa Brava. Rentals start at £595 per week, including insurance, bedding, towels, iPod dock and iPad.
Hit the road in Ireland, too, on the new Wild Atlantic Way. The 1,550-mile-long touring route from Donegal to West Cork is inaugurated this month. McKinlay Kidd (0844 873 6110; seeirelanddifferently.co.uk) offers a self-drive tour from Cork to Connemara, from £895pp, including 10 nights' B&B. Ferry crossings cost extra.
April
Take a close-up of Ethiopia on a new photography trip with Frui (020 7241 5006; frui.co.uk), the creative holiday specialist. The week's tour travels to the north of the African nation, with a tutor on hand to reveal how to get the best shots of sights including the Smoking Fire Waterfalls, the Simien Mountains and the city of Gondar. From £1,399pp full board. Departs 2 April. Flights not included.
P&O (0843 373 0111; pocruises.co.uk) offers fly-cruise holidays to the Mediterranean for the first time from April. The newly re-fitted, family-friendly Ventura will be based in the region until October. A week's cruise off Italy and Croatia, calling at Florence/Pisa, Naples, Dubrovnik and Venice, starts at £699pp, including flights from Birmingham, Gatwick or Manchester with Thomson Airways and Thomas Cook Airlines, transfers, inside cabin, and full board.
Orthodox and Western Easter Day coincide on 20 April. It's a good excuse to visit sunny Greece, where Easter is the most sacred day in the calendar and is marked by religious processions. CV Villas (020 7563 7999; cvtravel.co.uk) has a week in Corfu at three-bedroom Villa Helidoni, with pool, from £905, including car hire. Departs 14 April. Flights extra.
The new Silver Discoverer, the eighth ship to be launched by Silversea (0844 251 0837; silversea.com), sets sail this month for its first voyage along the shores of The Kimberley in Australia. The 120-guest ship is shallow enough to navigate close to the shore and offers prime viewing opportunities, with all ocean-facing suites, a fleet of 12 Zodiacs and a glass-bottom boat. Highlights of the expedition will include nature walks and a helicopter ride over Mitchell Falls. From £5,650pp, full board with excursions, for a 10-day voyage from Broome to Darwin. Departs 2 April. Flights are extra.
May
Step out over the Sunwapta Valley in the Canadian Rockies this month – literally. The new Glacier Skywalk opens on 1 May in the Columbia Icefield near Banff, a glass-floored observation platform perched 280 metres above the valley floor offering spectacular views of the surrounding mountains and glaciers. The opening comes as the Canadian Rocky Mountain Parks celebrate 30 years as a Unesco World Heritage Site. Frontier Travel (020 8776 8709; frontier-canada.co.uk) offers a nine-night "Best of the Rockies" fly-drive, visiting Banff, Jasper and Edmonton, from £1,550pp, including flights from Gatwick to Calgary, car hire, accommodation and entrance to the Skywalk.
Simpson Travel (0845 619 6260; simpsontravel.com) introduces four small romantic retreats to its Turkey portfolio from May. The adult-only hotels in south-west Turkey include Sabrina's Haus, with 16 rooms, and Losta Sahil Evi, with five rooms, both on the Bozburun Peninsula, while 10-room Simpson Secret Hotel Faralya and Lissiya Hotel, with eight rooms, are on the Lycian Coast. A week at Simpson Secret Hotel Faralya costs £1,015pp, including flights from Gatwick to Dalaman on 19 May, car hire or private transfers and B&B.
Paris's grande dame, the Hôtel Plaza Athénée (00 33 1 5367 6665; dorchestercollection.com), is due to reopen this month following a facelift. The opulent stopover, with Louis XVI interiors, is being extended into three extra buildings to create additional suites. A room at the hotel which Rudolph Valentino called a home-from-home and where Mata Hari was arrested, starts at a cool £1,075 – one for a very special occasion.
Garuda (0871 744 0190; garudaindonesia.co.uk) returns to Gatwick after the ending of the EU ban on Indonesian airlines. On 29 May it begins the longest non-stop flight from the UK, at more than 7,000 miles, to Jakarta (below) in Indonesia. The new service reduces the journey to Jakarta by several hours and opens up the capital city, as well as the island of Java with its extraordinary sights, such as the Buddhist temples of Borobudur and Hindu complex of Prambanan. Fares start at £576 return.
June
War provides the sober context for history-themed holidays with the 70th anniversary of the D-Day Landings on 6 June. Swan Hellenic (0844 417 2414; swanhellenic.com) is offering a 13-day cruise on the MV Minerva, departing Portsmouth on 4 June for the Normandy beaches, with talks by leading battlefield guide Dr Peter Caddick-Adams. Price £2,335pp, including full board, excursions and talks. Alternatively, a novel tour of the sites of the Normandy Campaign in the Orne département is being offered in a London taxi cab. The guided tour includes a visit to the Berjou Museum, which tells the story of the liberation. Normandy Weekend (00 33 2 33 28 07 00; normandie-weekend.com) offers two nights from £230pp, including half board and entrance fees . Travel to France is extra.
The Fifa World Cup (fifa.com) kicks off in Brazil on 12 June. With hotel rooms at a premium, RealWorld (0113 262 5329; realworldholidays.co.uk) has set up all-inclusive campsites in Rio de Janeiro, Salvador and Natal, with pre-assembled tents, screens and football pitches. Transfers to games and beaches will be laid on; £895pp, flights extra.
Summon your inner Ray Mears in England at one of the new bushcraft training sessions for families at The Dandelion Hideaway (01455 292 888; thedandelionhideaway.co.uk), a farm with a luxury campsite in Leicestershire. From June to September, a half-day session on surviving in the great outdoors, will be taught in the farm's Spinney Wood by an expert from Woodlands Survival Crafts (01530 411861; woodlandsurvivalcrafts.com).
Accommodation is in a small group of "canvas cottages", each sleeping six, with comfy sofas and beds and en-suites with roll-top baths. The survival workshop (maximum 10 participants) costs £45 per canvas cottage, minimum age eight. Four-night breaks start at £475.
July
Get in pole position in Yorkshire as the county hosts Le Grand Départ, the first two stages of the 101st Tour de France in the county. The first stage leaves Leeds for Harrogate on 5 July; the second heads from York to Sheffield on 6 July. Cycling fans can take part in a three-night break from HF Holidays (0845 470 8558; hfholidays.co.uk) from 4-7 July, in collaboration with national cycling charity, CTC. It features guided rides to viewpoints for the race and insight into the competitors' tactics, plus a chance to complete part of the route. It costs £399pp, full board. Guests can bring bikes or hire one locally.
Adventurous families can choose from a dozen new tours this year from Explore (top right; 0845 291 4541; explore.co.uk). In July, there's a 15-day adventure to Belize, including trips to Mayan sites and a jaguar sanctuary, and a boat trip through the jungle, encountering howler and spider monkeys, parrots and crocodiles along the way. From £2,329pp, including flights with American Airlines from Heathrow via Miami, accommodation, some meals, transport, guide and driver. Departs 13 July, minimum age eight.
Norwegian (0843 3780 888; norwegian.no) begins no-frills flights from Gatwick to New York JFK this month on its new Boeing Dreamliner. The lowest return fare in July is currently £601 (lead-in fares start at £298); in addition, you'll have to pay £30 each-way for meals, baggage allowance and reserved seating.
The airline will also start flights this month from Gatwick to Fort Lauderdale in Florida and Los Angeles .
August
The 100th anniversary of the start of the First World War (1914.org) is commemorated on 4 August. Great Rail Journeys (01904 521936; greatrail.com) is one of several companies organising tours of the battlefields of northern France and Belgium, offering 18 train trips around the region.
For example, the five-day "Battlefields of Flanders" tour costs from £425pp, including Eurostar train from London St Pancras to Lille, coach transport to Ypres, B&B hotels and some meals, excursions to battlefields and cemeteries and the In Flanders Fields Museum.
Away from the battlefields in Italy, the importance of the via ferrata for moving troops through the Dolomites is explored on a new eight-day tour with Dolomite Mountains (00 39 0471 840005; dolomitemountains.com).
These iron ladders date from the 19th century, but more were built during the First World War to aid the soldiers' passage through the peaks. The first guided trek departs 5 July, with other dates including 2 August and 6 September. From £1,670pp, with half board, luggage transfers and equipment. Flights extra.
In London, Britain's first luxury hotel, The Savoy is celebrating its 125th anniversary. Electric lights and constant hot and cold running water made this hotel stand out when it opened its doors on 6 August 1899. Stay this month (020 7836 4343; fairmont.com/savoy- london) to coincide with the anniversary, and you'll be treated to a guided tour with the hotel's archivist and an exclusive exhibition in the on-site museum. There is also a centenary street party in the courtyard on 6 August. Doubles start at £390.
Alternatively, The Beaumont (020 7647 1810; thebeaumont.com) is due to open in the summer. It is the debut hotel of restaurateurs Jeremy King and Chris Corbin, best known for The Wolseley.
The 73-room retreat in London's Mayfair has a Grade II-listed Art Deco exterior, a restaurant, spa and an "inhabitable sculpture room" by Antony Gormley.
September
Spa fans can look forward to a touch of luxury in China when the Six Senses Qing Cheng Mountain (00 86 28 6199 8666; sixsenses.com) opens this month, an hour's drive from Chengdu, served by British Airways from Heathrow (0844 493 0787; ba.com/china). When they cut the red tape, the spa specialist will reveal a resort with 113 suites and villas, two pools, an all-day restaurant and a lavish spa.
This year marks the centenary of the birth of Laurie Lee, an inspirational writer for the wandering spirit, with his books As I Walked Out One Midsummer Morning and A Rose For Winter particularly dear to Hispanophile hearts.
Lee's birthplace, Stroud, will celebrate its famous son with a special exhibition in the Museum in The Park (01453 763394; www.museuminthepark.org.uk) from 6 September to 5 October of his paintings and drawings, never before displayed, as well as contemporary artists responding to his work. Other celebrations through the year will include walks through the Slad Valley, where Lee grew up.
To follow in his footsteps in Spain, Toma Tours (00 34 956 06 68 15; tomatours.com) offers a guided walk from Algeciras to Ronda, two of the writer's favourite places in his beloved Andalucia. Entitled "Walking Mr Henderson's Railway", it traces the track that climbs from the shore to the mountains. The price of £1,429pp includes full board, entrance fees and train tickets. Flights extra.
An epic journey through northern Asia is new this month to ACE Cultural Tours (01223 841055; aceculturaltours.co.uk). "Secret History of the Mongols" is an 18-day journey through Russia, Mongolia and China on the Trans-Siberian Railway, exploring the life and history of the nomadic tribes and staying in traditional encampments.
The price of £4,175pp, includes flights from Heathrow into Irkutsk (Russia) and out of Beijing, B&B hotels and most meals, excursions and admissions.
The tour operator is also offering "Great Spanish Masters: From El Greco To Sorolla" from 22-28 September. This trip to Toledo and Madrid takes in two exhibitions for El Greco's 400th anniversary (elgreco2014.com) and costs £1,475pp, including flights from Heathrow, B&B and four dinners, excursions and fees.
October
The South Wales town of Laugharne hosts the centenary of Dylan Thomas's birth (dylanthomas100.org) this year. Discover Carmarthenshire (01267 231557; discover carmarthenshire.com) has launched a series of online trails around the local area, taking in places where Thomas spent time. They range from his drinking den, Browns Hotel (01994 427688; browns-hotel.co.uk; doubles from £95), to the boat house where he lived and worked in the final years of his life, looking out over the estuary and the trees beyond, which is said to be the inspiration for Under Milk Wood. Thomas's birthday falls on 27 October, but events take place throughout the year, including Laugharne Weekend (4-6 April) and the Dylan Thomas Poetry Biography & Film Weekend (2-5 May).
October is also the 30th anniversary of the Born Free Foundation (01403 240170; bornfree.org.uk), which has two tours this month in Kenya led by conservationist Virginia McKenna. One will visit Elsa's Kopje, where George and Joy Adamson released Elsa the lioness, a tale told in the film Born Free in which McKenna starred. The other heads to Joy's Camp, where Joy spent her final years, as well as Tortilis Camp in Amboseli, where the foundation works with elephant conservationist Cynthia Moss. Cheli & Peacock (00 254 20 6003 090; chelipeacock.com) offers the tours from around £4,800pp including transfers from Nairobi airport, full board, game drives and park fees. Flights extra.
It's anniversary time, too, in Japan, which launched the first Shinkansen ("Bullet Train,") for the Tokyo Olympics in 1964. Fifty years on, Inside Japan Tours (0117 370 9751; insidejapantours.com) has devised a 15-night self-guided "Bullet Trains and Temples" tour, which covers all the Shinkansen lines in a variety of trains. Prices from £2,694pp include flights from Heathrow to Tokyo via Paris, transfers, hotels with breakfast, some other meals and rail passes.
November
The fall of the Berlin Wall 25 years ago will be remembered in the German capital on 9 November. Among the tours exploring this moment in history, Leger Holidays (0844 846 0808; leger.co.uk) has a one-week coach trip visiting key sites such as Bernauer Strasse, where part of the wall is now an open-air museum. It costs £499pp, including return coach journey from various regional pick-up points in the UK and B&B accommodation. Departs 6 November.
Architecture fans will converge on the French city of Lyon in November for the opening of Frank Gehry's Musée des Confluences (00 33 04 72 69 05 00; www.museedesconfluences.fr). The museum is part of the redevelopment of the city's riverfront. It sits at the junction of the Rhône and the Saône and is a typical Gehry eye-catcher: a spaceship-like structure with a luminous glass and steel space connected to a sequence of black boxes suspended on pillars. Inside, the focus is on science and society, with three exhibitions asking the big questions, "Where do we come from?", "Who are we?", and "What do we do?". Railbookers (020 3327 0800; railbookers.com) has two nights in Lyon from £265pp, including return train travel from London St Pancras and B&B accommodation.
Royal Caribbean (0844 493 2061; royalcaribbean.co.uk) has packed in some jaw-dropping attractions on its latest cruise ship Quantum of the Seas, which sets sail on 23 November. RipCord by iFly will offer the first skydiving experience at sea for all levels of experience (it's simulated), and North Star will transport guests in a glass capsule 300 feet above the ocean, over the side of the ship, for 360-degree views. But the most astonishing feat is giving every cabin, inside and out, a view – some for real, others a virtual balcony. The inaugural eight-night Bahamas fly/cruise costs from £1,925pp, including flights from Heathrow to Newark or JFK, transfers, meals and entertainment.
December
The height of the southern hemisphere summer is the time to visit Antarctica . There is a notable centenary this year, because on 8 August 1914, the Endurance sailed from Plymouth at the start of Ernest Shackleton's Imperial Trans-Antarctic Expedition. Discover the World (01737 214291; discover-the-world.co.uk) has a new 24-night voyage from the tip of Argentina to Antarctica, departing 15 December. The voyage calls at the Falkland Islands and South Georgia, then Scotia Arc, before the remote South Sandwich, South Orkney and South Shetland archipelagos. It costs an epic £14,500pp, flights extra, and includes B&B in Ushuaia, full board on board, shore landings and expert talks.
Needles at the ready – the first knitting cruise is selling fast at AmaWaterways (0808 223 5009; amawaterways.co.uk), offering a novel way of seeing in 2015. The one-week break over New Year, will be led by American knitting and textiles expert, Barry Klein, with classes on stitch patterns and luxury yarns. The cruise leaves Vilshofen in Germany for Linz, Vienna, Bratislava and Budapest, costing from £1,674pp, including full board, workshops, excursions and use of bicycles. Departs 27 December.
Ski packages for the 2014/15 season are already on sale. Ski Collection (0844 576 0175; ski collection.co.uk) has lined up new self-catering ski apartments in the French Alps, including Le Panoramic in Flaine.
Crystal Ski (0871 236 7377; crystalski.co.uk) is offering deals and two-for-one offers on ski carriage and ski/board hire for bookings made by 31 March 2014. For example, a week's Ski Plus package, with flights, accommodation, equipment hire or carriage, and lift pass, costs from £585pp, including flights or train, transfers or car hire, and self-catering at Les Temples du Soleil Apartments in Val Thorens, France. Departs 13 December.
Register for free to continue reading
Registration is a free and easy way to support our truly independent journalism
By registering, you will also enjoy limited access to Premium articles, exclusive newsletters, commenting, and virtual events with our leading journalists
Already have an account? sign in
Join our new commenting forum
Join thought-provoking conversations, follow other Independent readers and see their replies