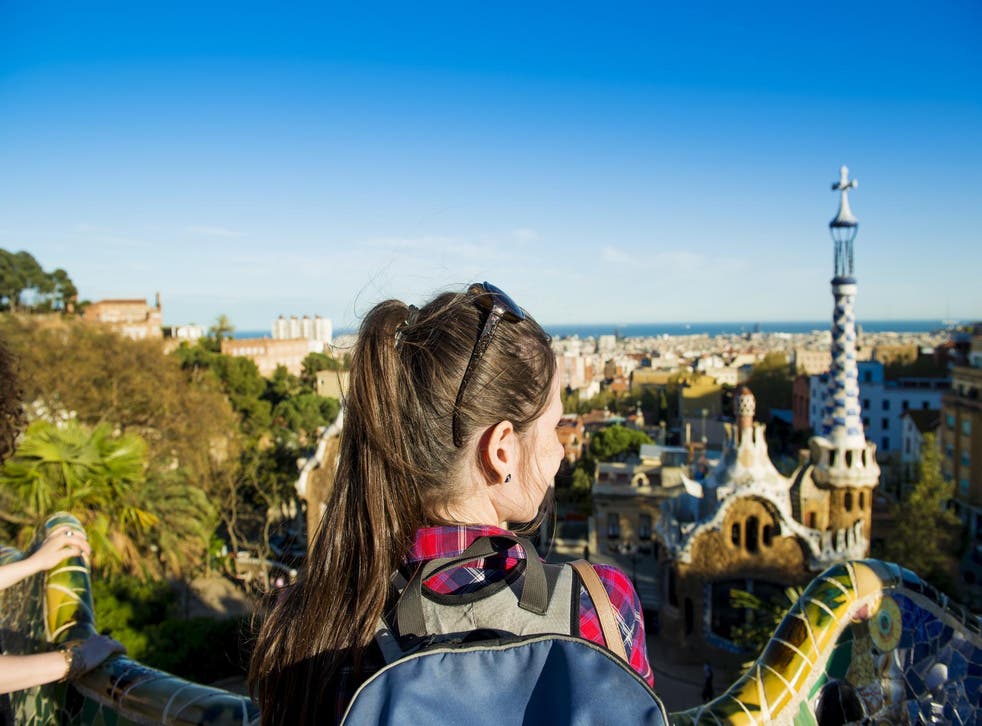 A Level results 2016: gap year ideas for exam-weary students
Broaden your mind and boost your CV, whether it's by volunteering, working abroad or hopping on a round-the-world flight
School's out, A Level results are in and it's the beginning of a whole new chapter for a fresh set of would-be travellers.
The number of students heading off to university keeps rising, but before they go, for many it is a rite of passage to take time out and see the world. Thailand, Australia, the USA, Peru and New Zealand remain the most popular gap destinations, but there's more to a year out than full moon beach parties. Time abroad can improve your employability, expand your skillset and help you choose your future career.
Volunteering on a worthwhile project, gaining work experience in your preferred field, learning new languages and experiencing new cultures are all key to making your CV or UCAS application stand out from the crowd. In fact, some research shows you're more likely to graduate with a first or second class degree if you head off on adventures first – seems like a good excuse to pack a bag and a plane ticket.
So how can you make your gap year work hard for you? You could tick a host of countries off your must-travel-to list, work a winter or a summer sports season, gain work experience, find wild adventure, give back in a volunteer position or fit in all of the above. But explore your options first. Volunteering is an increasingly popular choice for gappers, but as the number of travellers planning philanthropic gaps has soared, so have the companies offering volunteer placements of varying legitimacy and often astronomical cost. Pick an established company which runs long-term development programmes. The longer the volunteer placement you take, the more likely you are to make a real impact and feel part of a new community.
Volunteering
There's no need to shell out thousands of pounds for the privilege of working for a worthy cause. Try The International Citizen Service (volunteerics.org), which uses funding from the UK Government's Department for International Development to offer all young people aged 18-25 a chance to work on projects with partner charities around the world. Placements are three months long – you could be working on a community project in Nepal or surveying water-borne diseases in Tanzania with a team made up of young people from both the UK and the country you're visiting.
This is no holiday, and you'll be working full time, but you'll get to really see the difference your work makes. ICS encourages applicants from all financial backgrounds – volunteers have to raise £800 towards their placement but flights, food and accommodation with a host family is covered.
Raleigh International (raleighinternational.org) has evolved since it days sending teenagers off to sail tall ships. Now it organises community initiatives in remote, rural parts of Costa Rica, Malaysia, Nepal, Nicaragua and Tanzania, focusing on inspiring young people to create lasting improvements. An eight-week project costs £1,750, not including flights, but volunteers are encouraged to fundraise the money to support their placement.
Working abroad
If you're yet to have any qualifications to your name you're unlikely to find well-paid work in an exotic country, but there are still ways of seeing the world on the cheap. The green-fingered should sign up to Worldwide Workers on Organic Farms (wwoof.net) which lists host farms in need of help hands – you work for four to six hours a day in exchange for bed and board. Join the WWOOF organisation of the country you're headed to for around £20 and you could find yourself picking tomatoes on a Tuscan estate or working on a horse ranch in Guatemala.
Work Away (workaway.info) operates on a similar system for a membership fee of £22 – it's the Airbnb of working holidays, with placements reviewed by past visitors. It's a good idea to pick a host who takes multiple workers at once so you end up with a bevvy of friends to explore with.
If you want to get paid, try Escape the City (escapethecity.org), listing opportunities around the world filtered by where they claim to be on the spectrum from "safe" to "wild". Or use the first few months of your gap to gain the CELTA qualification in teaching English as a foreign language – it opens the door to decent pay at international English schools.
Thinking of getting a working visa? Australia and New Zealand are popular choices, with Canada gaining fast. And there's always the classic ski season. A winter as a chalet girl or boy doesn't pay much, but if you don't blow all your living allowance on beer you can emerge with cooking skills and enough money to cover a flight to somewhere hot. Try Natives (natives.co.uk) for seasonal vacancies.
Go exploring
Fancy yourself as the next Bear Grylls? Sign on to an expedition with The British Exploring Society (britishexploring.org) and go paddling through the Canadian Yukon, follow the trail of endangered wildlife in the Amazon or tramp through the Indian Himalayas, from £2,500 for a three-week adventure, not including flights.
Or try World Challenge (world-challenge.co.uk), which specialise in bucket-list adventures for young people, including trekking to Everest Base Camp and climbing up Mount Kilimanjaro.
But why limit yourself to one country? If you're flexible you can find decent deals on a multi-trip flight and plan your itinerary around it. STA Travel (statravel.co.uk) offers MultiFlex round-the-world flight passes, including the Mighty Mighty, which hops from Bangkok to Sydney, Auckland, Fiji and Los Angeles, then home from New York, from £1,249, or the enticing Nor'Easter, which heads to Reykjavik, Toronto and NYC, from £339.
If you're itching for the wide open spaces of America or Canada then a camper van road trip will let you explore at your own pace. Canadian Affair (canadianaffair.com) offers RVs from just £15 per night and Wicked Campers (wickedcampers.ca) has short rental packages which would let you ski in Whistler or party your way through Vegas.
Short and sweet
Since tuition fees tripled in cost more students are opting for a mini-gap of a few months, often combined with working in the UK. A shorter adventure is perfect for anyone planning a career sabbatical, too.
How about an eco travel adventure around Europe? Post Brexit this could be your last chance to explore the continent without worrying about crossing borders - snap up an Interrail (interrail.eu) Global Pass, from £200 for five days of travel within a 15-day period, which lets you hop in and out of no less than 30 European cities. That's a lot of good stories to tell at fresher's week.
Organisations like Raleigh, ICS and British Exploring offer placements working as a team leader to those over 25, and VSO (vsointernational.org) place skilled workers from areas such as medicine and communications in work placements of six months or more.
Join our new commenting forum
Join thought-provoking conversations, follow other Independent readers and see their replies