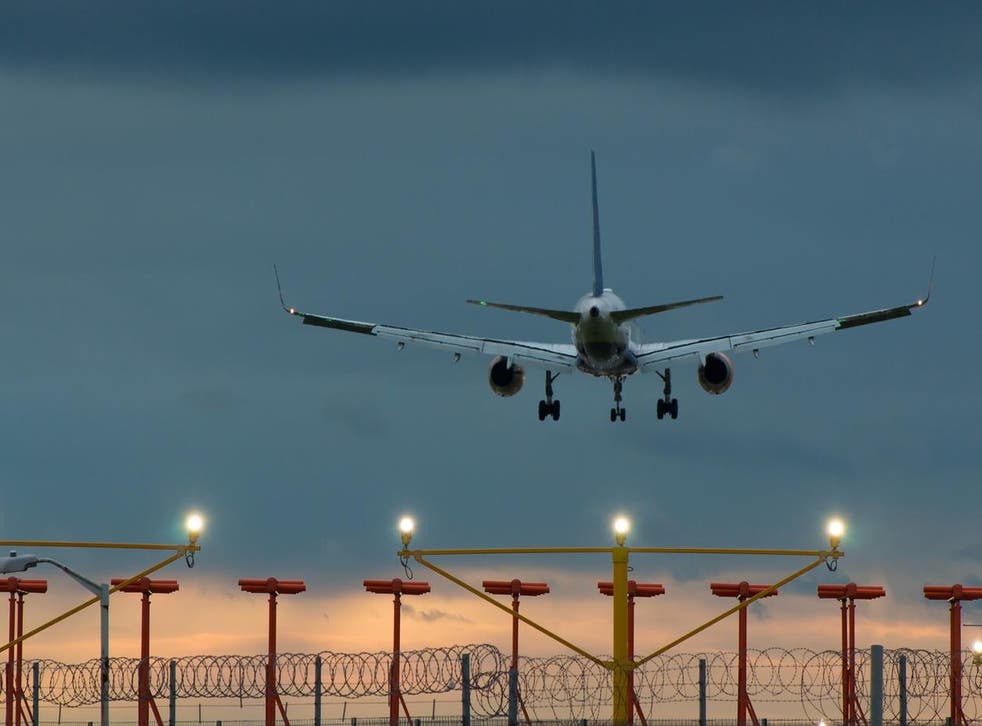 Nine in 10 British people went on holiday this year, says new data
Foreign holidays increased sharply
Cathy Adams
Tuesday 08 October 2019 12:06 Comments
Nearly nine in 10 British travellers took a holiday this year, the highest level for eight years, in spite of a rise in the "flight shame" campaign.
Research from the Association of British Travel Agents (Abta) found that 88 per cent of UK travellers went on holiday over the 12 months to July 2019, with foreign holidays at their highest level for years.
The group's latest Holiday Habits Report showed that holidays abroad, particularly for longer periods of seven nights or more, increased to an average of 1.1 per person in 2019 up from 0.7 in 2016, although people were spending less while away.
More than six in 10 Britons took a foreign holiday in the 12 months to July, up from 60 per cent the previous year.
The findings come as the "flygskam" campaign reaches fever pitch, which encourages people to take fewer flights to lower carbon emissions.
10 best European destinations 2019

Show all 10
Families drove the increase in holidays, Abta found. Families with children aged five and above took an average of 5.6 holidays during the year, both in the UK and half overseas. Families with younger children took an average of 3.9 breaks.
Abta cities "a great range of excellent value holidays and destinations" available to UK passengers for the increase – including brisk demand for package holidays, which 51 per cent of UK travellers took this year.
Top destinations for package holidays included mainland Spain, the Canaries, the Balearics, Greece and Turkey; with double-digit growth in package holidays to Egypt, Turkey and Bulgaria.
Elsewhere, Abta said France, North America and Italy were perennial favourites for all types of break; while long-haul travel was also booming, with a quarter of people visiting Asia this year, up from 15 per cent in 2018.
Going forward, travel is still a "spending priority" for Britons. Seven in 10 people are planning a trip overseas in the next 12 months, with Europe top of the bucket list.
"The British public's appetite for taking holidays has continued unabated in the past 12 months," said Mark Tanzer, Abta chief executive.
"This has partly been due to the wide variety of excellent value for money options available this year, and also because holidays are a priority when it comes to discretionary spend.
"Rather than cutting back on the number of holidays, people are looking to save money in their holiday budget in other ways – spending less before and while they're away, and changing when they book to find better deals."
Support free-thinking journalism and attend Independent events
The data comes as the expected growth in air travel passenger numbers could halve due to climate change fears, according to new research.
Swiss bank UBS surveyed more than 6,000 people from the UK, US, Germany and France about their flying habits, and found the rise of "flight shame" or flygskam seems to be spreading.
More than a fifth (21 per cent) of those surveyed said had they had intentionally reduced the number of flights they took over the last year.
Britons are the most prolific international travellers, according to data from the International Air Transport Association (Iata).
In 2018, 126.2 million passengers were British – totalling 8.6 per cent, roughly one in 12, of all international travellers.
The UK was followed by the US (111.5 million, or 7.6 per cent of all passengers) and China (97 million, 6.6 per cent).
Register for free to continue reading
Registration is a free and easy way to support our truly independent journalism
By registering, you will also enjoy limited access to Premium articles, exclusive newsletters, commenting, and virtual events with our leading journalists
Already have an account? sign in
Join our new commenting forum
Join thought-provoking conversations, follow other Independent readers and see their replies