Accessible travel: Nine adventure holidays you can do from a wheelchair
Skiing, coasteering and Amazon trekking aren't the most obviously accessible activities, but having a disability doesn't rule you out from trying them. Here's how to do adventure travel in a wheelchair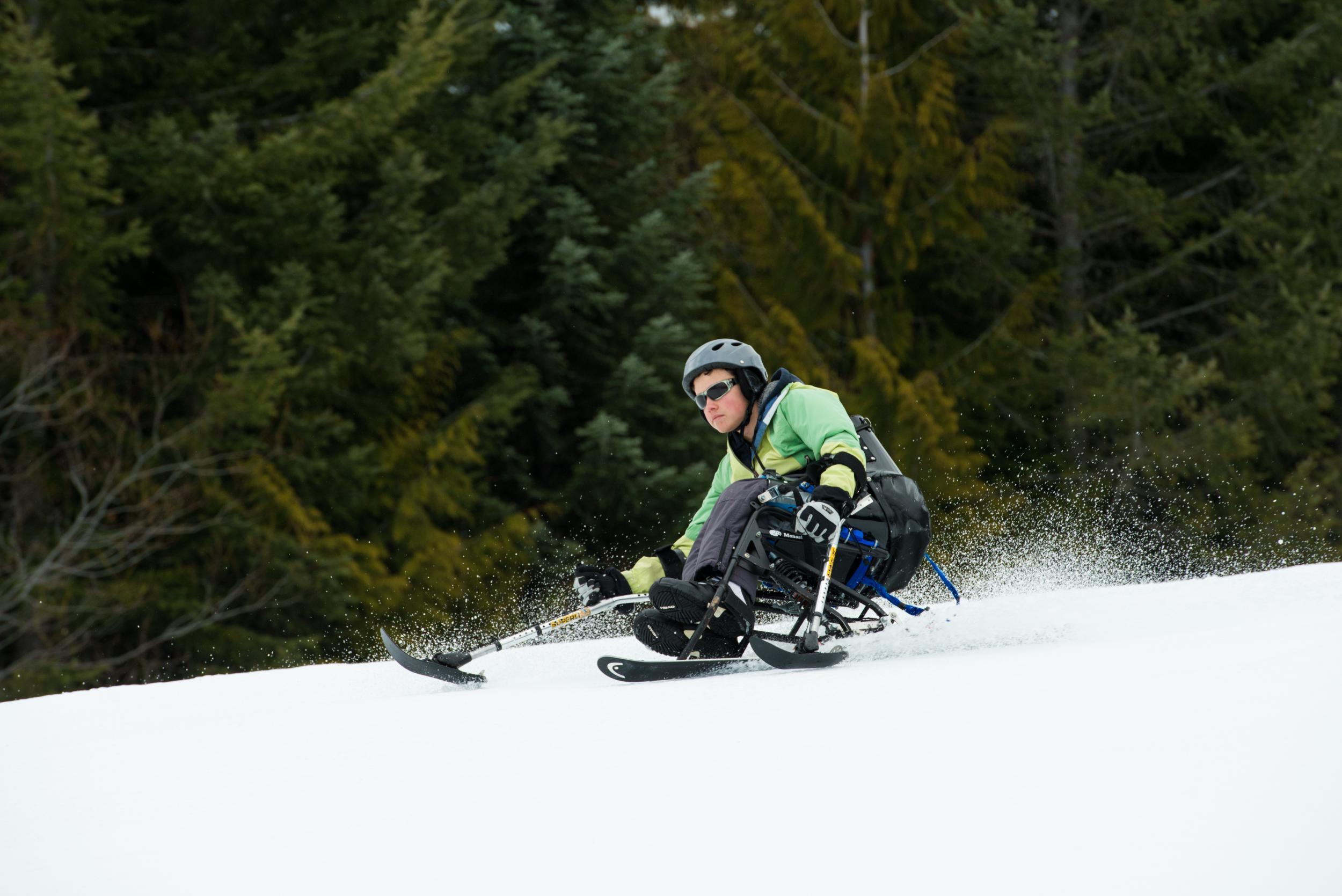 Disabled Access Day took place at the weekend (from 10-12 March), when places from airports to museums opened their doors and held special events for people with disabilities. But for the other 362 days of the year, travelling with a disability isn't such a breeze.
Various companies go the extra mile when it comes to accessible travel, but real accessibility goes beyond the basics. We asked Srin Madipalli from Accomable, which specialises in accessible accommodation, to pick out his favourite activities that you'd never dream would be accessible.
The Amazon rainforest has a reputation for being impenetrable at the best of times – access can be a struggle even for the able-bodied. So here's a real pioneer: the Huasquila Amazon Lodge, tucked away in the heart of the Ecuadorian rainforest. Seven of the 20 cabins are completely accessible, while they've built specially engineered, wheelchair-friendly walkways through acres of protected land. Disabled guests can also enjoy guided walks using locally designed wheelchairs to look out for vipers, monkeys and parrots, as well as an astonishing range of medicinal plants.
Accessible bungalows from £80 per night.
Going on safari in South Africa is easy thanks to local operator Epic Enabled, which can take you and your wheelchair on a guided eight-day safari through Kruger National Park and a private game reserve. You'll (almost certainly) see the Big Five, meet other travellers and enjoy an icy sundowner around a traditional braai supper. Owned by couple Alfie and Sabine, who also run an accessible B&B in Cape Town, Epic Enabled uses overland vehicles which have been specially adapted for wheelchair users, with stays in accessible 'rondavel' huts and cabins throughout. My trip with them was one of the best things I've ever done.
Safaris from £1342 including eight days in accessible accommodation, adapted vehicle and meals.
​
Classic Sailing has a grand claim – it operates the only two tall ships in the world that have been designed and built to enable people of all physical abilities to sail side by side on equal terms. But the real draw is the tantalising multi-week itineraries. Disabled travellers with some serious wanderlust can join an epic 46-day expedition crossing the equator from Cape Town to the Caribbean, or join a cruise along the Canadian coastline in their adapted ships. Opportunities abound to learn the ropes and climb the rigging. You'll need deep pockets though.
46-day voyage from Cape Town to the Caribbean from £3910pp, including accommodation in an accessible cabin and all meals.​
We have some great diving schools for disabled people in the UK. But if you need an excuse to go to Bali, there's a brilliant adaptive diving specialist, Bali International Diving Professionals (BIDP), which offers four-day open water diving courses for beginners, including theory lessons and fully supported dives in the ocean. I was impressed not only by the professional instructors, but also by what I was capable of. I have SMA (spinal muscular atrophy) which means I have very little muscle function. In the sea, however, the buoyancy of the water ensures your frame stays supported and the instructor is always close by. It's incredible how serene you feel gliding along the coral reef. Bali isn't known for its accessible accommodation (though we've found one notable exception), but it's well worth the effort.
Four-day SSI Adaptive SCUBA Open Water course from $653 (£537) including four dives.
There's no need to go longhaul for adventure. In the Peak District, Hoe Grange Holidays has stylish accessible log cabins with stupendous views across the dales. The owners, David and Felicity, live onsite at their farm and make sure you're well provided for with homemade shortbread, crusty home-baked bread, and freshly laid eggs. Best of all though is their cool Boma 7 wheelchair, designed to take you over the roughest terrain, which you can borrow and take on an off-road adventure out into the countryside.
From £605 per week for a cottage sleeping four.
Proving that the sky's the limit when it comes to accessible adventures, the APT Charitable Trust near Salisbury owns a pair of sleek, specially modified gliders and offers lessons with fully certified instructors. Newbies are welcome to take off on a trial flight or train for a private pilot's licence.
Trial flights from £80 for 30 minutes.
It's not too late to fit in a 2017 ski trip, particularly if you head to snow-sure Canada. Whistler Adaptive is much loved by a growing army of fans, and offers specialist ski equipment, lessons and a full therapeutic programme for disabled kids, teens and adults alike. A 'sit-ski' session is the most likely option for wheelchair users: a moulded seat with an adjustable back positioned on top of a single ski. If, like me, you lack balance to hold yourself up, an instructor can control your ski as you whoosh down the mountain-side. If you have strength in your arms and core, you can try standing skiing with a number of aids like 'outriggers' – modified ski poles with mini-skis on the end.
Sit-ski lessons including lift pass and tax from $280 (£230) per day.
"Provided you can be fully immersed in the sea… then we'll find a way to get you coasteering". That's the promise at Celtic Quest in Wales. For the uninitiated, coasteering is the act of jumping, sliding and hurling yourself into the sea from rocks and cliff edges into the sea. It sounds bonkers but people who try it find it a real confidence booster. One first timer, disabled travel writer Emily Yates, says, "I suddenly felt so capable. I may not be able to walk but I can definitely slide into the water." It helps that you're based in Abereiddy, a particularly beautiful stretch of the Pembrokeshire coast, where if you're lucky you might even be joined by one of the local seals.
From £39 per person for groups of six or more.
A family-friendly option: deep in the New Forest, this is a huge outdoor adventure centre run by charity UK Youth. Every single one of the 40 plus activities on site have been adapted with hoists and special equipment, so they're accessible to all. Kids of whatever age can do anything from zooming across a lake in an adapted zipwire to scaling a climbing wall to archery. Families can go for the day or stay in the on site accessible accommodation. Avon Tyrrell also hosts several 'inclusion' weekends each year for families with disabled children to enjoy the outdoors.
Up for something more docile? You'll have to get to Hemel Hempstead where a specially adapted canal boat, the QEF Jubilee, is moored. Wider than standard canal boats to ensure comfortable access for wheelchairs, it's been cleverly adapted so that even the most severely disabled people can enjoy steering her along the canal, using a joystick. Facilities include a medical bed, hoist tracking systems and a wheelchair battery charger. Before sailing off into the sunset, a trained skipper is there to welcome you onboard and ensure you're fully briefed on how to sail.
From £750 per week for eight people, with space for three wheelchairs​.
Join our commenting forum
Join thought-provoking conversations, follow other Independent readers and see their replies