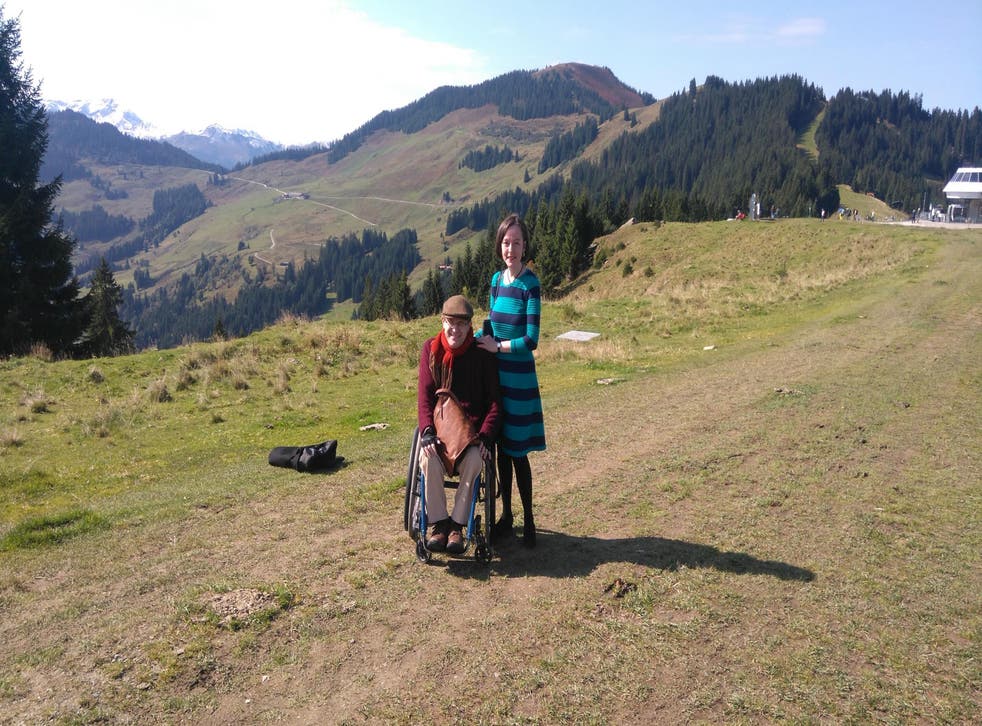 Disabled passenger 'humiliated' after Aer Lingus demands doctor's note to prove he can sit during turbulence
The airline has been criticised on social media for its 'discriminatory' policy
Aer Lingus has come under fire for its policy towards disabled travellers after it required a quadriplegic passenger to get a doctor's note to say he would be able to sit during turbulence on a flight.
Helen and William Cowan were booking flights with the airline for a weekend away to see family in Belfast when they were shocked to discover William, a quadriplegic who uses a wheelchair, had to have a special medical form filled in by their GP.
William, 47, is a solicitor who confirms he is currently fit and well. "He's an Oxford graduate, he drives, he swims, he sails – he does more than me, mentally and physically," his wife Helen told The Independent. "Why can't he self-certify that he's well enough to travel? This sort of thing takes us back 50 years."
Airlines that went bust

Show all 12
Helen, who is a nurse, said she understood why other, more complex, conditions required medical certification, but argued that demanding this of quadriplegics or tetraplegics (the partial or total loss of use of all four limbs and torso) is unnecessary and singles out one type of disability.
"Quadriplegia sticks out like a sore thumb on that list of conditions," she said. "I had to draw breath and stop when I read the form."
William added: "I go on buses, on cable cars, push my own wheelchair – why on earth would I need a doctor to say I can sit on a plane?"
The form also requires the doctor to confirm that the traveller doesn't have any infectious diseases – something that wouldn't be possible to determine without administering numerous tests.
"It's like going to your GP and asking, 'Doctor, will you have a look in your magic crystal ball and decide if I'm infectious and whether I'll fall out of my chair if the plane gets bumpy,'" said Helen.
Aer Lingus also stipulates the form must be completed 10 days before a flight, meaning extra planning in advance and requiring the passenger to manage to secure a GP appointment in the timeframe, as well as take time off work to attend.
Although the Cowans have had bad experiences when flying before, including the wheelchair being lost and staff having no record of them needing special assistance, this is the first time an airline has required a medical form signed by a doctor.
"It's made us feel burdened and greatly disheartened," said Helen. "We're just popping to Ireland to see Auntie Bertha, but it feels like we have to fight for everything. It makes us think, should we bother going on holiday?"
William said the experience has left him feeling "humiliated".
"I'm an independent, able, positive man – but I need help getting on and off a plane and I appreciate the staff who help with that," he said. "As a solicitor, I help clients to speak for themselves and to make their own decisions, but apparently I'm not allowed to speak for himself about my capacity to fly and take responsibility for myself."
Which Disney Princess are you? - 'Disabled Disney Princesses' illustrations are a stark reminder of discrimination in society

Show all 10
However, one good thing to have come from the incident is an outpouring of support from GPs and the disabled community on social media.
After sharing her experience of an Aer Lingus representative telling her the form was to certify that William would be capable of sitting during turbulence, Helen received hundreds of responses and retweets.
"I'm generally quite good at sitting," wrote Paralympian Lady Tanni Grey-Thompson, while Rebecca Major agreed, writing: "What? Aer Lingus are you seriously asking for a medical opinion as to whether someone who sits down pretty much all of the time, can sit down? What do you think we do in wheelchairs exactly?"
The form itself requires a doctor to certify that their patient can physically complete an airline flight safely "without requiring extraordinary medical assistance, even if the flight is of greater length than scheduled, terminates at a point other than the expected destination, or involves other irregular operations and that any changes to their condition would require an updated statement".
They are asked to "further certify that the above-mentioned does not have a disease or infection that can be transmissible to other persons during the normal course of a flight."
An Aer Lingus spokesperson told The Independent: "At Aer Lingus the safety of our guests is our number one priority. For guests who require assistance when travelling with Aer Lingus we ask that they contact our Special Assistance team and complete a designated form.
"For guests with disabilities we may require a medical professional to complete a medical information form, depending on the level of care they require during travel.
"This is to ensure our teams on the ground and in the air are fully informed of any guest's needs and can offer the necessary assistance to provide a comfortable and positive travel experience."
QEF Accessible Aviation release guide to flying with a disability
They added that while this is the airline's current procedure, that's not to say it won't be reviewed in future.
After weeks of phone calls, Aer Lingus agreed to waive the doctor's signature on the form for the Cowans.
However, they both want to see a bigger change from the airline: "We don't want a special exemption, we want them to change the form.
"We want self-certification – if insurers demand something, we can certify that we'll take responsibility."
The Cowans said, unless its policy changes, they "100 per cent" wouldn't fly with Aer Lingus in future.
"If they transform their policy, we'll be their best advocates. But as it stands, no, we wouldn't fly with them again," said Helen.
Join our new commenting forum
Join thought-provoking conversations, follow other Independent readers and see their replies