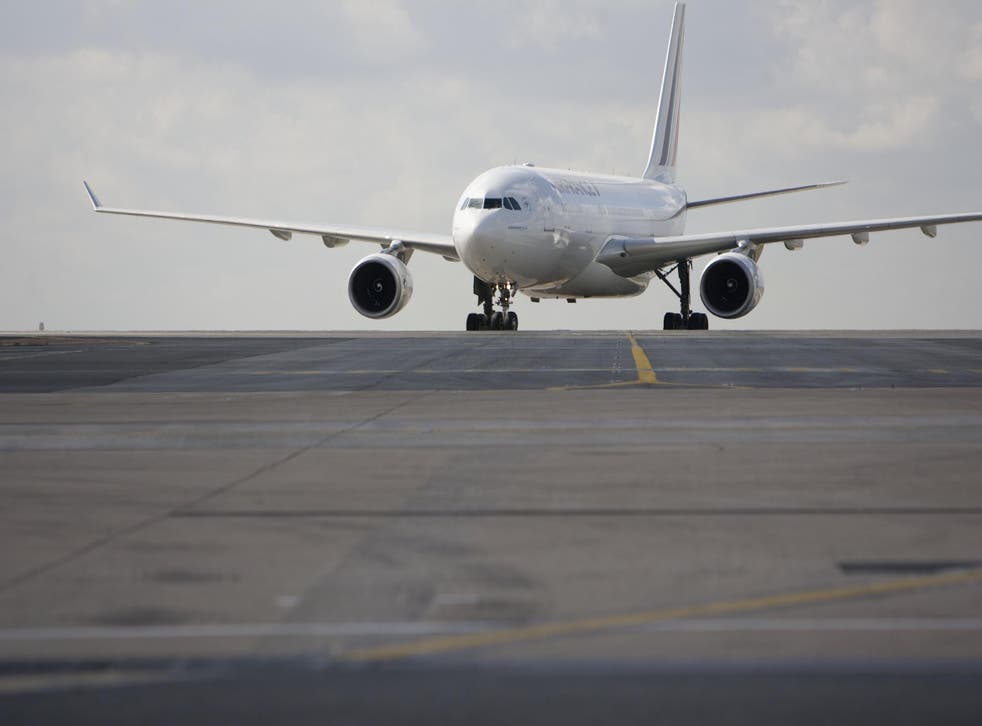 Hundreds of flights potentially cancelled as Air France staff call for four-day strike
Three of the dates coincide with strikes on French railways
The spring of discontent among transport workers in France appears to be gathering pace.
The latest two-day Air France strike ended on Tuesday, but three pilot unions have announced another four days of strike action in early May.
They will walk out on 3 and 4 May, then 7 and 8 May — affecting the end of one working week, and the start of the next.
The unions said in a joint statement that they intended "to keep up the pressure for our wage demands".
It is expected that cabin crew and ground staff will join the stoppage in furtherance of a claim for 6 per cent pay rise. Employees say their wages have lost ground due to an effective pay freeze since 2011, while the French carrier is making handsome profits.
Air France has offered 2 per cent. As the unions revealed their next move, the airline launched a staff consultation about its proposals to settle the bitter pay dispute.
After the strike call, an Air France spokesperson said: "By making this decision to launch additional strikes, bringing the total number of days of strike action to 15, they are choosing to put the company's economic situation even more at risk and further increase the risk of deeply damaging our customers' trust and loyalty.
"As from 10am today until Friday 4 May 2018 at 6pm, Air France staff can vote on the proposed pay agreement and make their voices heard to end the conflict."
During the past 11 days of strikes, an average of one-third of daily services have been cancelled, costing Air France over €250m (£220m). Around 40,000 passengers have had their planned flights cancelled on previous stoppage days.
Three out of the four strike days — 3, 4 and 8 May — coincide with planned strikes by French railway workers.
Staff at SNCF are taking action on two days out of every five until the end of June in a dispute about employment conditions.
Register for free to continue reading
Registration is a free and easy way to support our truly independent journalism
By registering, you will also enjoy limited access to Premium articles, exclusive newsletters, commenting, and virtual events with our leading journalists
Already have an account? sign in
Register for free to continue reading
Registration is a free and easy way to support our truly independent journalism
By registering, you will also enjoy limited access to Premium articles, exclusive newsletters, commenting, and virtual events with our leading journalists
Already have an account? sign in
Join our new commenting forum
Join thought-provoking conversations, follow other Independent readers and see their replies