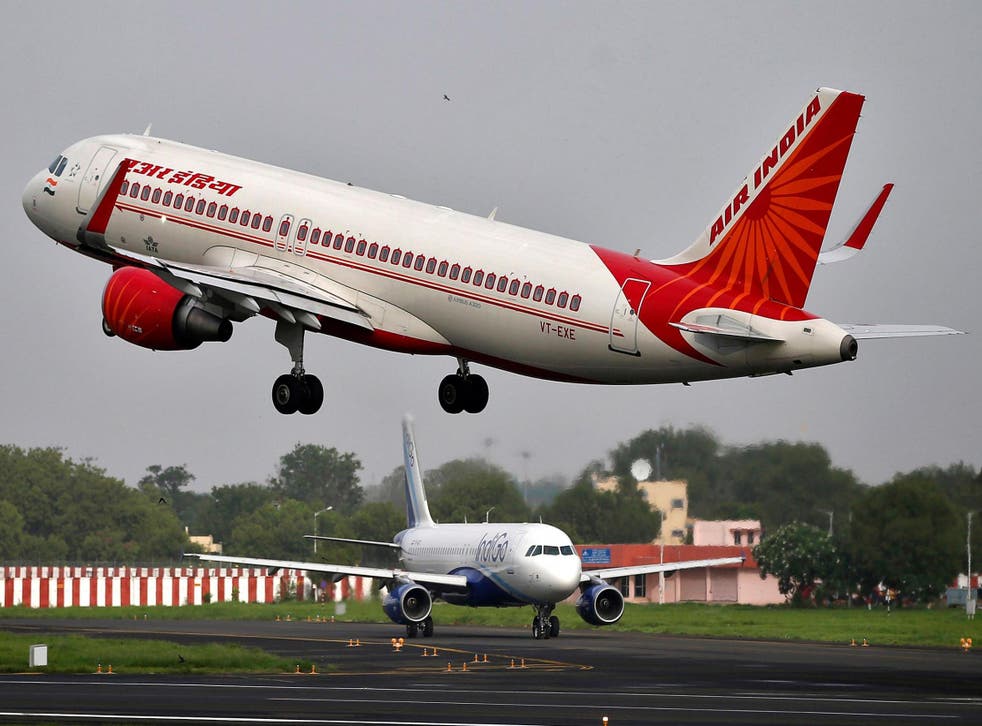 Air India cabin crew ordered to say 'hail the motherland' after every inflight announcement
Amid tension with Pakistan, state carrier's staff have been told to say patriotic phrase with 'much fervour'
Air India crew members have been told to end each inflight announcement by saying "hail the motherland," amid rising nationalist sentiment and tensions with neighbouring Pakistan.
They were instructed to say the phrase, "Jai Hind" "with immediate effect" in a company-wide directive signed off by Captain Amitabh-Singh, director of operations for the airline.
Additional instructions told staff to say the patriotic phrase "after a slight pause" and "with much fervour".
The move follows growing tensions between India and Pakistan, which saw the latter close down its airspace for five days from 27 February after both sides claimed to have shot down one another's military jets.
The risk of conflict has been running high since a suicide car bombing by Pakistan-based militants in Indian-controlled Kashmir killed at least 40 Indian paramilitary police earlier in February.
The directive was mocked by some on social media, who suggested it would sound ridiculous after every announcement.
"Ladies and gentlemen please put on your seatbelts. *pause* JAI HIND!" wrote Twitter user prasanto.
Inside the A380: the world's largest passenger plane

Show all 12
"Ladies and gentlemen we are now at 40,000 feet, and the temperature outside is -40. *pause* JAI HIND!!"
Others took the opportunity to have a dig at Air India's poorly perceived customer service, with Balaji tweeting: "Your flight is delayed by xxx minutes. Jai Hind!
"Your flight is cancelled without further notice. Jai Hind!
"You will not be able to receive any amount on cancellation. Jai Hind!
"We don't give a damn to your complaints. Jai Hind."
Travellers reflected on whether it would help the Indian flag carrier's ailing fortunes – the airline hasn't turned a profit since 2007.
"Now with this new move, I'm sure Air India will soon become profitable. Jai Hind!" tweeted Harsh Goenka.
Support free-thinking journalism and attend Independent events
The tense situation escalated between the two nuclear powers escalated further last week, when India launched an air strike on what it said was a militant training base.
Officials claimed at least 300 militants were killed in the attack, while Pakistan says no one died.
The dispute has seen a rise in Indian nationalist sentiment across both social and mainstream media.
Join our new commenting forum
Join thought-provoking conversations, follow other Independent readers and see their replies