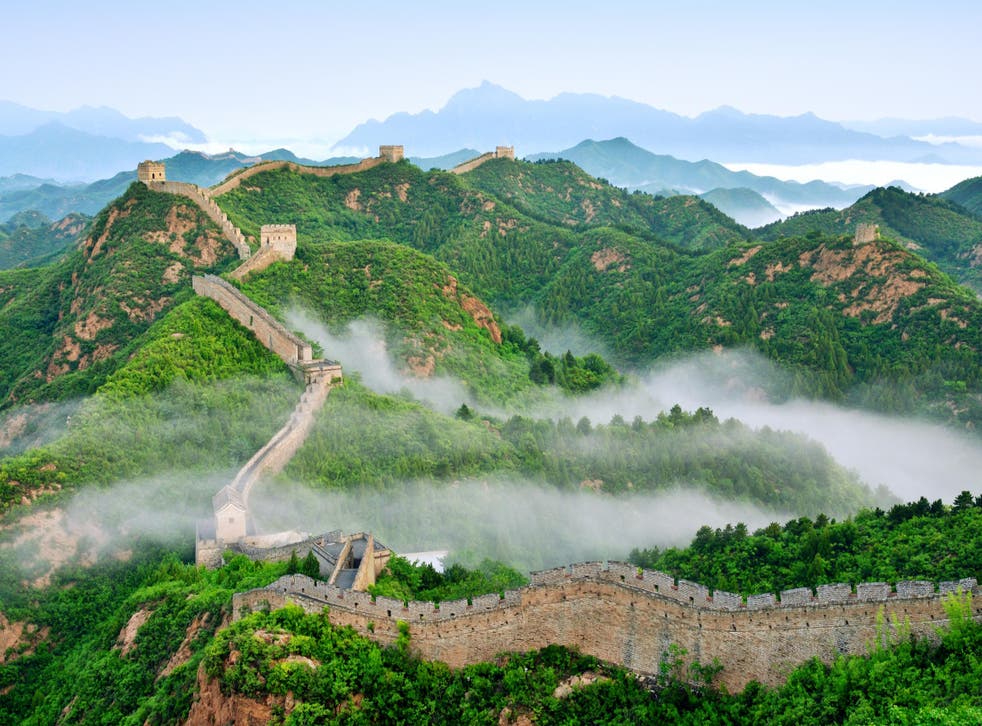 Airbnb launches competition to stay overnight on Great Wall of China
Sleeping under the stars, a slap up meal and a sunrise hike are all included
More than 1,800 years in the making, 21,000km in length and one of humanity's most incredible feats of engineering, the Great Wall of China remains high on many people's bucket lists.
Those seeking a more immersive experience are in luck, however, as Airbnb has launched a competition for four lucky winners and their guests to stay overnight on the historic wall in a custom-designed house.
This once-in-a-lifetime opportunity begins with a short hike to the unique sleeping quarters, followed by a multi-course gourmet dinner, which aims to represent different aspects of Chinese culture and the culinary traditions of its people. A traditional Chinese concert will accompany the meal, before guests retire to their bedroom.
Upon waking, guests will hike to the highest watchtower to witness the sun rise.
The experience doesn't end there, as winners are invited to learn Chinese calligraphy and create a customised stamp to commemorate their experience.
Finally, guests will learn about the conservation efforts on the Great Wall, which is under threat from a number of sources, including erosion, mining, graffiti and construction and – you guessed it – mass tourism.
Concern for the Wall's welfare is such that it was included in Fodor's annual No List in 2018, a round-up of 10 destinations that editors at the popular travel group advises against travel to due to environmental, social and ethical concerns.
To be in with a chance of winning this truly unique experience, entrants are invited to submit an "artistic and creative story of 550 characters maximum" on "why it is more important now than ever to break down barriers between cultures" and to detail how you would go about building new connections.
The deadline for entries is 11 August 2018.
Join our new commenting forum
Join thought-provoking conversations, follow other Independent readers and see their replies