Airbus reveal the albatross plane
Airbus develops plane with flapping wing-tips
Design mimics movement of an albatross
Airbus has developed a small-scale aircraft with flapping wing-tips that mimic the movement of an albatross.
AlbatrossOne, a carbon-fibre concept plane developed by the planemaker's engineers, has revolutionary "semi-elastic" hinged wing-tips that move, which can help to reduce drag and weight.
The free flapping wing-tips can also help to combat the effects of turbulence and wind gusts.
The model aircraft was inspired by albatrosses, which can travel hundreds of miles without flapping their wings, in a process known as "dynamic soaring".
The first flight tests for the plane finished in February. The next stage is to conduct flight tests that combine the two flight modes, enabling the wing-tips to unlock during flight and to examine the transition.
British Airways' new Airbus A350

Show all 10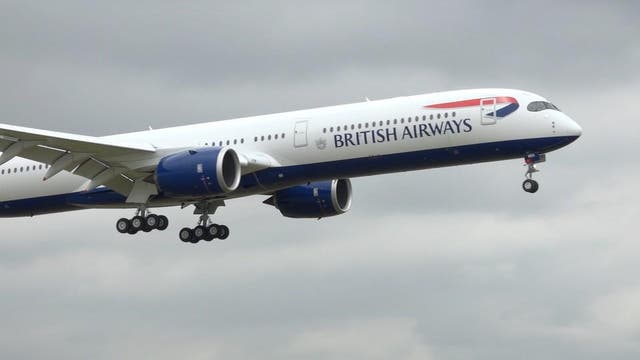 "The concept of hinged wing-tips is not new," explains Airbus engineer Tom Wilson.
"Military jets employ them to allow greater storage capacity on aircraft carriers.
"However, AlbatrossOne is the first aircraft to trial in-flight, freely flapping wing-tips – which account for up to a third of the length of the wing."
This isn't the first time that Airbus has turned to biomimicry in its design.
Last month, the planemaker unveiled a new plane design that looks like a bird with feathered wings.
The theoretical design, which is a hybrid-electric, turbo-propeller aircraft, is inspired by the "mechanics" of a bird of prey, according to the planemaker.
The "Bird of Prey" plane has a blended wing-to-fuselage joint that mirrors the aerodynamic arch of an eagle or falcon.
Join our new commenting forum
Join thought-provoking conversations, follow other Independent readers and see their replies