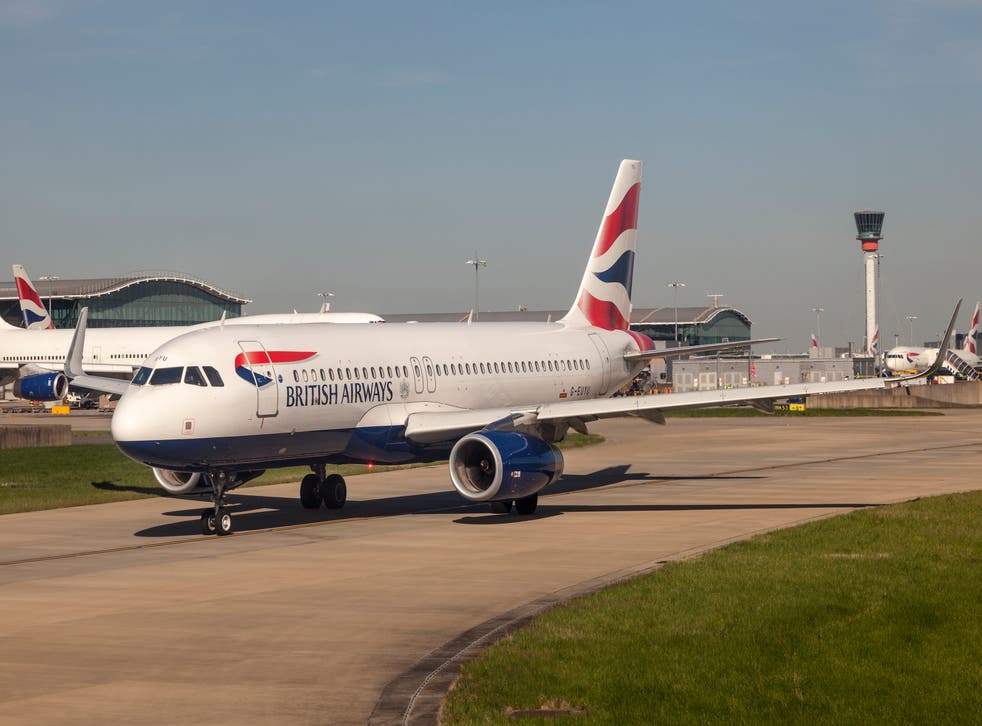 Airline bailouts must be 'conditional' on carriers lowering emissions, says EU climate commissioner
Financial aid from the government must come with strings attached, argue climate activists
Helen Coffey
Thursday 02 April 2020 15:55 Comments
Airlines should have rigorous stipulations around lowering carbon emissions attached to any government bailout or financial support, says the former EU climate commissioner.
As carriers struggle amid the worldwide grounding of flights due to the coronavirus pandemic, they are appealing to governments to give them cash injections and packages of measures to enable their continued survival.
But these must come with climate-related strings attached, argues Miguel Arias Cañete, who was instrumental in pioneering the Paris Agreement, the landmark agreement to combat climate change signed in 2016.
"It must be conditional, otherwise when we recover we will see the same or higher levels of carbon dioxide," Cañete told the Guardian.
"We know the level of emissions we have to commit to. [Airlines] are worried about survival and will need lots of support, lots of liquidity – that gives them a big responsibility."
Cañete's preference is a carbon tax or emissions trading system.
So far, UK chancellor Rishi Sunak has said there will not be any special measures for the aviation industry, and that any extra financial help will be given to airlines on a case-by-case basis.
More than 20 groups have written to Sunak demanding that any financial aid provided by the government must be tied to requirements for the industry to undergo major changes.
Signed by organisations including Flight Free UK, Greenpeace and the New Economics Foundation thinktank, the letter argues in favour of a frequent flyer levy or air miles levy to replace the air passenger duty tax, in order that those who fly the most take on the financial burden.
According to climate action charity Possible, 15 per cent of people take 70 per cent of all flights in the UK.
"While all of our minds are rightly focused on the need to protect ourselves and our communities against the serious health threat of Covid-19 and its wider economic impacts, the climate and nature emergencies have not gone away and are quietly getting worse," reads the letter.
"Indeed, aviation sector carbon emissions are increasing globally, and airports are a major contributor to local air and noise pollution, risking public health.
"Any bailouts that are granted must be used to address these challenges together, and avoid exacerbating them. Therefore any support packages for airline companies must set conditions to protect workers' rights, prevent public money from being diverted into the pockets of shareholders, and reorientate the industry towards helping to meet the Paris climate agreement."
Airports empty as Coronavirus affects aviation industry

Show all 11
Anna Hughes, director of Flight Free UK, told The Independent: "It should not be the case that airlines, who enjoy being largely tax-free in the good times, should be supported by the public purse in times of hardship – especially now, when the current situation is putting a strain on every aspect of our lives.
"While we never celebrate job losses, bailing out the aviation industry should not be a priority, especially when you consider that less than half of all UK residents fly in any given year, and the majority of flights are taken by just 15 per cent of people.
"Instead, public funds should be directed towards essential goods and services, those that are in the public interest, and initiatives that work towards a climate-compatible future."
In the US, President Trump signed an historic bailout bill last week giving the airline industry $60bn in taxpayer funds in order to stay afloat.
While healthcare officials attempted to make passenger data collection a mandatory requirement for airlines as a part of the package – making it much easier to track and trace cases of coronavirus across the States – no such stipulation was included.
Register for free to continue reading
Registration is a free and easy way to support our truly independent journalism
By registering, you will also enjoy limited access to Premium articles, exclusive newsletters, commenting, and virtual events with our leading journalists
Already have an account? sign in
Join our new commenting forum
Join thought-provoking conversations, follow other Independent readers and see their replies