The Independent's journalism is supported by our readers. When you purchase through links on our site, we may earn commission.
Airlines have met just one of 50+ climate targets set in past 20 years, says charity
Climate charity is calling for a 'frequent flyer levy' that would tax the people who travel most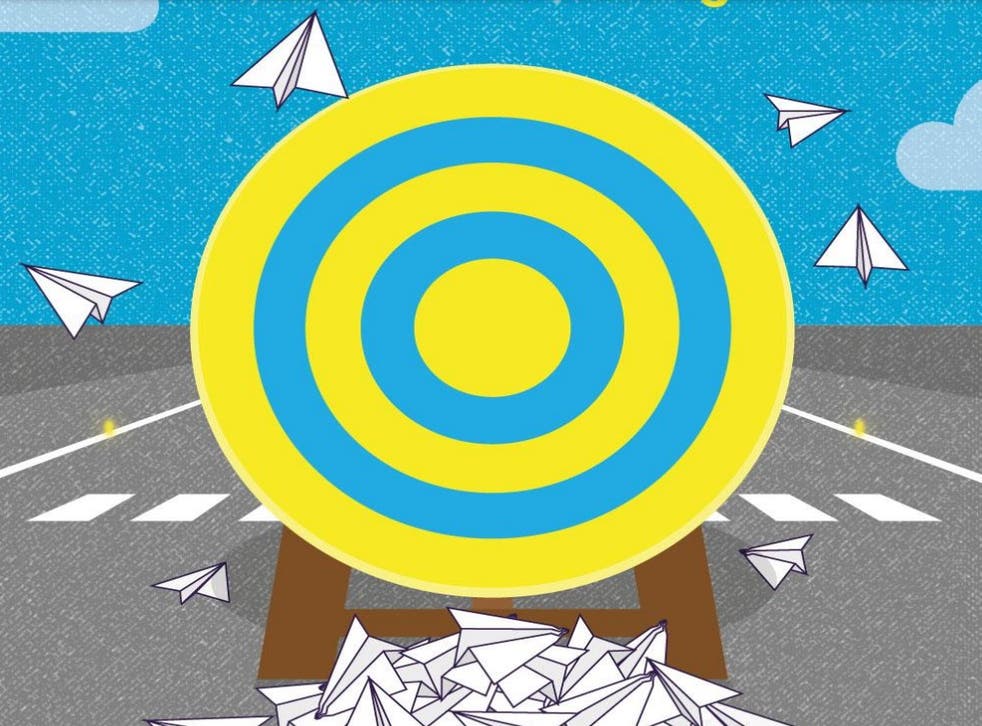 The world's airlines have met only one of the 50+ climate targets they set themselves in the past 20 years, new research has found.
A report from climate charity Possible and sustainability agency Green Gumption assessed every public climate target which the international aviation industry set itself between 2000 and 2021.
As well as airlines, the report investigated targets set by aviation bodies such as the International Civil Aviation Organization (ICAO) and Federal Aviation Administration (FAA).
Of more than 50 commitments made public by airlines and aviation bodies all over the globe, it found that all but one had been missed, abandoned or forgotten.
The one target that was achieved was an "unambitious" target set by easyJet: reduction of its carbon emissions per passenger kilometre of 2.5 per cent by 2017, which was met in 2015.
Most of the targets were focused on CO2 efficiency or alternative fuels, with many used to negotiate expansion, says Possible.
One of the climate targets missed was Sir Richard Branson's $3bn (£1.8bn) Climate Pledge from 2006, when the Virgin Atlantic founder promised to invest that amount into fighting climate change over the following decade.
Another was the FAA's target for the US aviation industry to use one billion gallons of alternative jet fuels annually by 2018.
"The unicorns which we've been promised by the aviation industry time and again, they've never shown up," said Possible's director of innovation, Leo Murray.
The climate charity is calling for the introduction of a progressive tax on flying in order to fairly reduce demand for flights, rather than relying on the industry to cut its emissions while continuing to expand.
It says that a "frequent flyer levy" would manage demand by taxing the people who travel most - citing the fact that 15 per cent of the UK population takes 70 per cent of all UK flights.
Alethea Warrington, a Possible campaigner, said: "It's hardly a surprise that the aviation industry is failing to regulate itself and manage the harm it causes our climate.
"What is a surprise is both the scale of its failure to achieve even the small improvements it has set itself, and the ludicrousness of the government's continuing insistence that the industry will be able to cut its emissions to net zero while allowing passenger numbers to continue to grow for the next three decades."
The Independent has approached the aviation bodies and airlines examined for comment.
An Iata spokesperson said: "We never had a formal IATA target for the use of Sustainable Aviation Fuel (SAF), but we make no apology for setting out some ambitious goals for its use in the earliest days of its development.
"Of course we would have liked to see higher production rates of SAF but airlines are using every drop that is currently produced. We need fuel producers and governments to step up and ensure far greater supply of SAF.
"We take our net zero commitment seriously. We have set out an estimate of how this might be achieved, but we have been very clear that the precise means may change as technology develops and the costs of various decarbonisation options become clearer."
A spokesperson for the Virgin Group says: "For more than 15 years, Virgin has invested in and supported climate solutions which focus on solving the climate crisis through a range of cleantech ventures. Our investment supports Virgin's target to reach net zero emissions across its whole portfolio by 2050 at the latest.
"Virgin is as committed to playing its part in solving the climate crisis now as it ever has been. The group will continue to build on the hundreds of millions of dollars already invested in environmental innovation such as our partnership with Agilyx where we intend to turn waste plastic into lower carbon fuels."
Register for free to continue reading
Registration is a free and easy way to support our truly independent journalism
By registering, you will also enjoy limited access to Premium articles, exclusive newsletters, commenting, and virtual events with our leading journalists
Already have an account? sign in
Register for free to continue reading
Registration is a free and easy way to support our truly independent journalism
By registering, you will also enjoy limited access to Premium articles, exclusive newsletters, commenting, and virtual events with our leading journalists
Already have an account? sign in
Join our new commenting forum
Join thought-provoking conversations, follow other Independent readers and see their replies